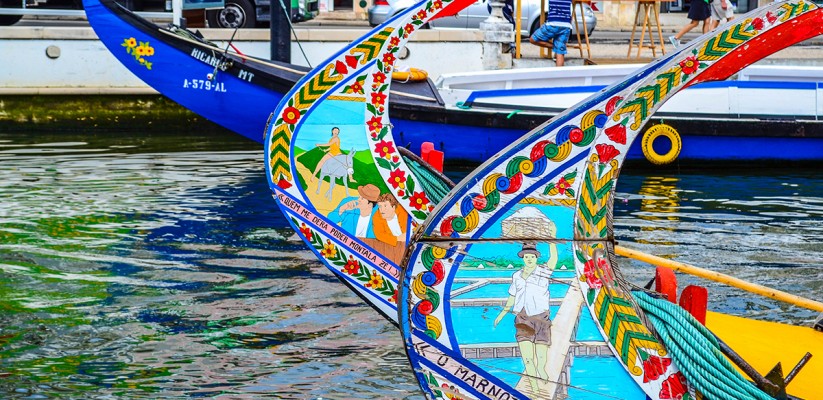 The Charming Aveiro
Welcome to the first weekly column of Eff It, I'm On Holiday! This is the place where you will find photo essays, as well as short funny stories from the road.
Planning for the road trip in Portugal, I found many places that I wanted to visit, but since I've learned from my mistakes, I tried to make the schedule in a way that we won't just spend a couple of minutes in each city. However, there were some places that I couldn't miss and Aveiro was one of them. If you wonder why, I would like to show you in this week's photo essay.
We made Aveiro our last stop before Porto, as they are close, only 76 km away. Alternatively, if you are coming from Lisbon, you should know that there are 255 km between them and the road includes some tolls. The city is also known as "The Portuguese Venice", but not for the never ending rows of tourists, but for its canals where you will find some gondola-shaped boats called moliceiros, with humorous illustrations presenting regular situations painted on the bow and stern. Originally built to harvest seaweed, nowadays they are mostly used to take visitors on canal cruises.
Since we only have limited time, we started our visit in the heart of the city, Praça Humberto Delgado, where I knew I would see the famous boats for sure.
And there they were….
I was impressed already by how beautiful the moliceiros were, but then I turned around and saw some stunning buildings. It was a shame some of them weren't properly being taken care of though…
Then we decided to venture a bit into the old town and stop for a coffee. The city is famous for ovos moles, a dessert we sadly didn't have, but we did get some moliceiro shaped pasteis coming back home. Also, what's up with the dogs in Portugal, do they only realize someone is calling them if that person is speaking Portuguese? 😀
While we were getting ready to leave the charming city, I said that it would be a shame not to go to the Costa Nova beach to check out the colorful and pretty houses. I did get some sighs and eye rolls, but we went anyway 😉
Aveiro is a small city off the beaten path, but that's what's makes it so special. Getting lost and wandering its old streets, splurging on tasty sweets, taking a canal cruise on a traditional boat, Aveiro is far from a boring city and it should be included in your itinerary, especially if you are on the way or taking a day trip from Porto.