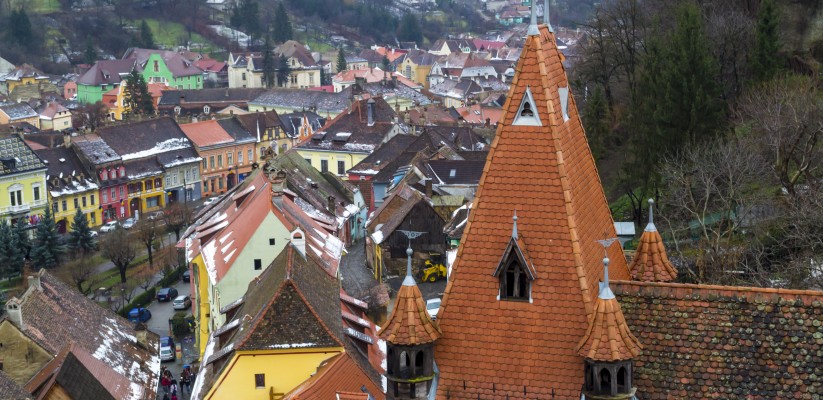 The Lonely Sighisoara
Coming home from Sibiu, I wanted to make a little detour and go to Sighisoara as well. The last time I visited, I wasn't even in high school and, as I hadn't caught the travel bug yet, I dismissed it as a boring place. What can I say, I was just a kid. Now that I've seen it through different eyes, have I changed my mind? Well it didn't help its case that it was a cold Sunday morning, after a rainy/snowy Saturday, I'll give you that. But yes, I did love it, Sighisoara is a beautiful city and I can only imagine that it gets three times as charming in summer. I'd like to show you why it's worth stopping for a few hours in the lovely city from Transylvania.
Click on each image to see a bigger size and find out what you're looking at. 😉
If you've liked the post, feel free to share it on your favorite social media sites. Also, if you want to make sure you never miss a post, subscribe via e-mail in the sidebar, or follow me on Facebook and Twitter.