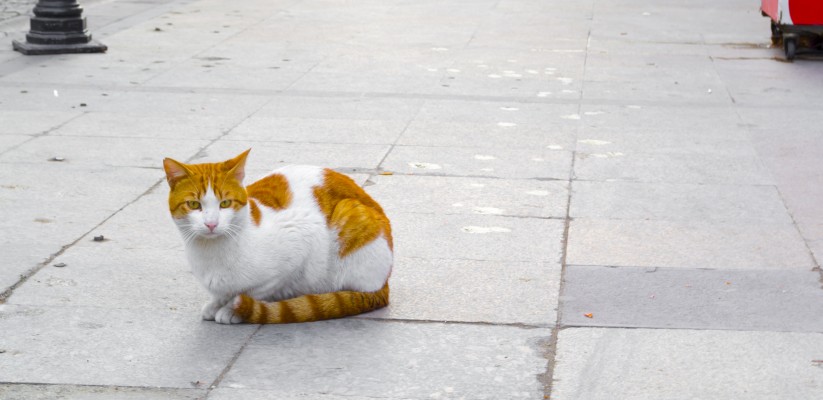 The Cats Of Istanbul
While Istanbul felt a bit too crowded for me, it did have its good parts such as its many cute fury inhabitants – the cats. There are so many cats in Istanbul, that if you've visited the city and haven't noticed one, you need to see an eye doctor immediately. Honestly though, if there were 14 million cats instead of people, my overall impression of the city would have been different. 😉
I did a little googling to find out why there are so many cats in Istanbul and apparently many years ago a sultan has decreed that cats should be protected because they kept the city clean by eating the rats and the people are still obeying the sultan today. Furthermore, there is a saying that goes: "If you've killed a cat, you need to build a mosque to be forgiven by God." So you could say that the cats are an important part of the city.
Who am I to complain though, I love cats and most of them were friendly so I could pet them, though they would all turn whenever I pointed the camera at them. My dog does the same, sigh. The cats weren't the only ones annoyed with the photos, every time I saw one, my grandma would cry out "You're taking photos of yet another cat?!?!?!?!". Oh well, can you blame me? 😀
I decided to play the cat-whisperer today so click on the photos below to see what I think the cats of Istanbul would say if they could talk.
Do you like cats? Which one is your favorite?
Pin it