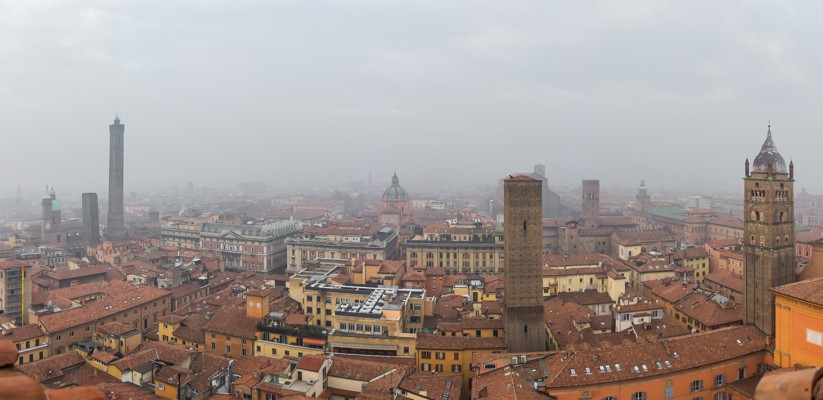 The Remarkable Towers of Bologna
"We're going to see the tallest tower in Bologna," I told my cousins as we were leaving the hotel on the first day. Bologna is known for many things, the world's oldest university, the mouthwatering cuisine (all that lasagna and tagliatelle, yum!), but the medieval towers were what stood out for me (pun intended). So naturally, going to the top of the tallest was the first thing we had to do.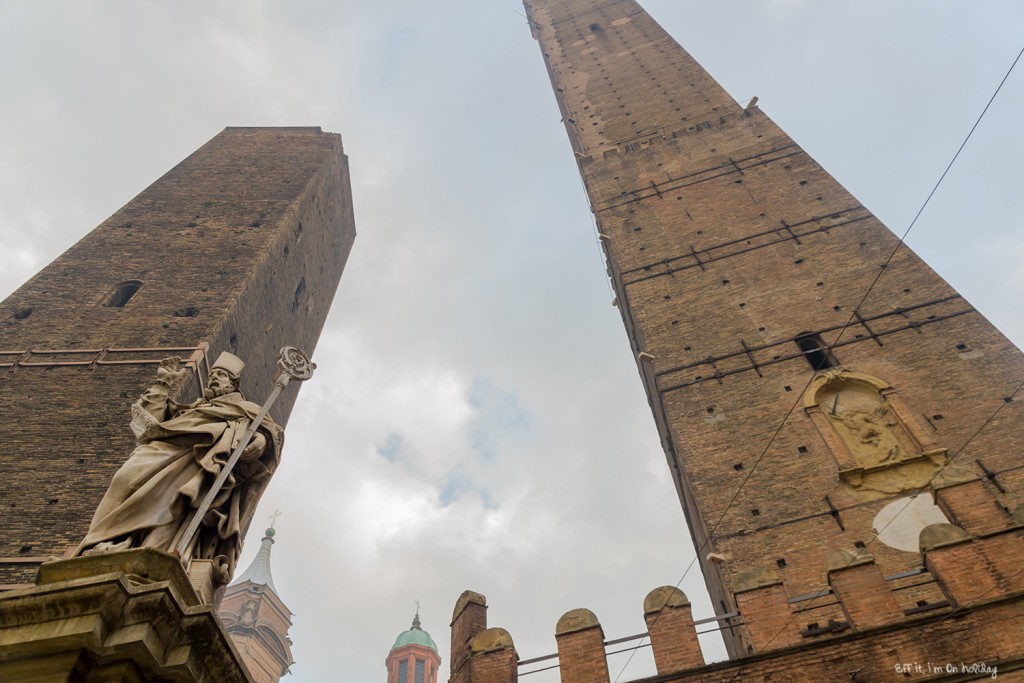 To be honest, I was expecting the kids to say they don't want to go up the 498 stairs (that's just one way!) of the leaning Asinelli Tower. I was wrong, my 10 year old cousin was always one flight of stairs ahead of me. And that's why you should do sports (like her) and not work 10 hours a day in front of the computer (like me). But what about me? I was dizzy by the time I reached the ticket booth on the first floor, because there was a very narrow spiral staircase. I know, I know. Shame!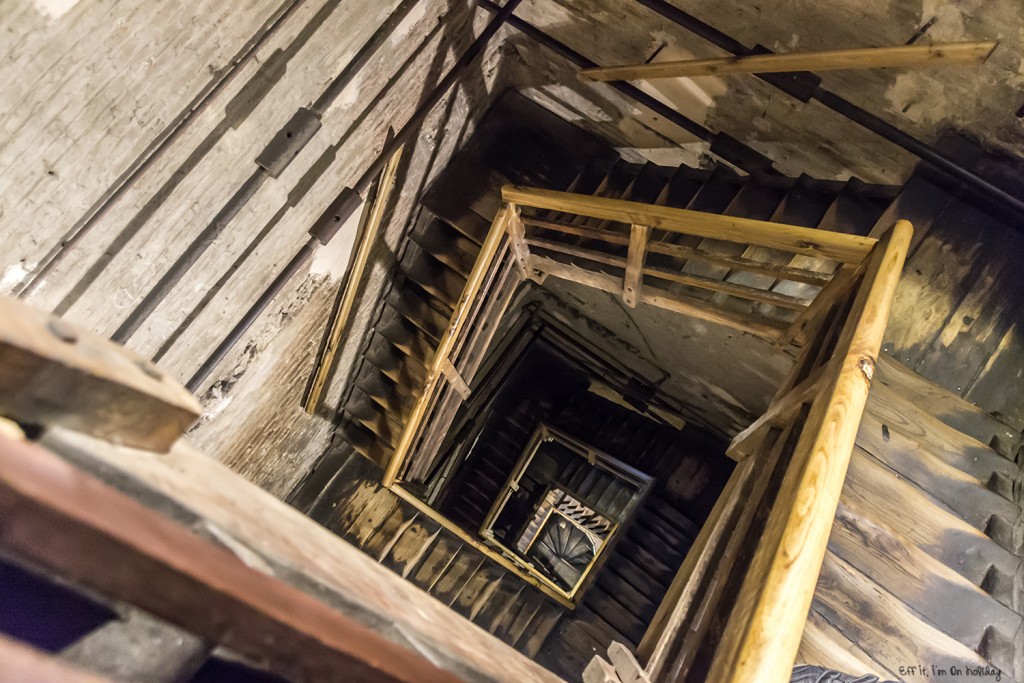 "Oh for god's sake," I would say every time my cousin would inform me that the platform we were seeing wasn't in fact the top and I would resign myself to more squeaky and creaky wooden stairs, until finally, FINALLY, I saw natural light and felt the cold air on my face. It was so beautiful! Except it wasn't, because the fog and the clouds had to ruin a perfect view of Bologna. I took my camera out and managed to take a total of two pictures before my cousin came to me and asked if we could go down. Yes, I was still catching my breath, thank you for asking! I told her I wanted to take photos from all the sides of the tower, hiding the fact that the thought of another 498 stairs made me wish I'd stay there until the tower leaned all the way to the ground.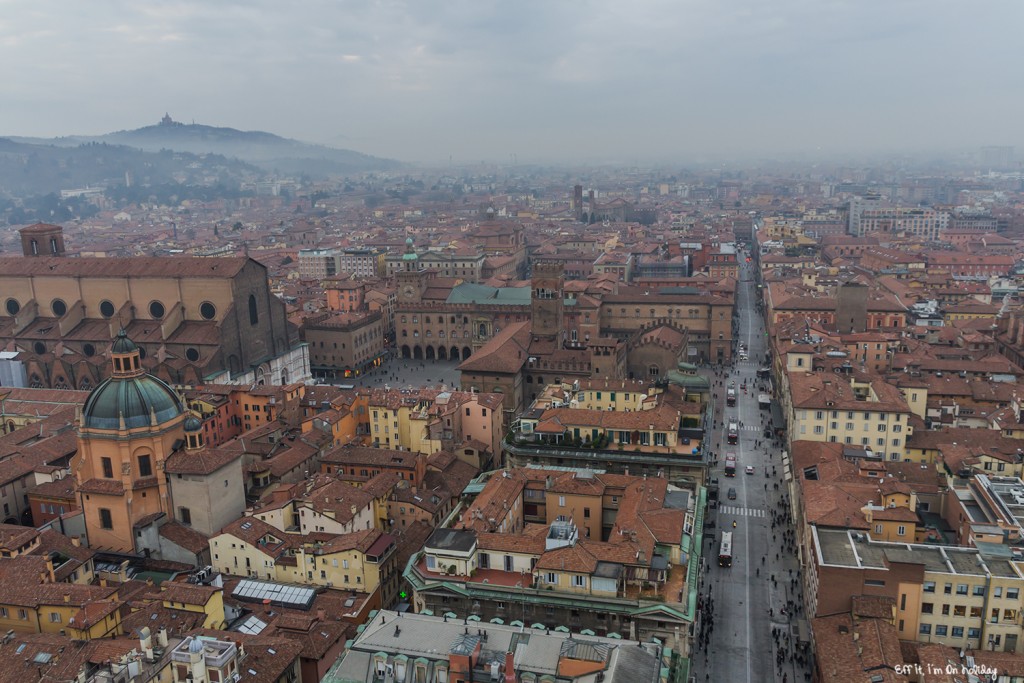 Twenty photos and one selfie later it was finally to get to the ground. Naturally, we celebrated our victory with a large cup of gelato. "Vlad, can we go up another tower?" My cousin asks me as I shove a large spoon of gelato in my mouth, avoiding the answer.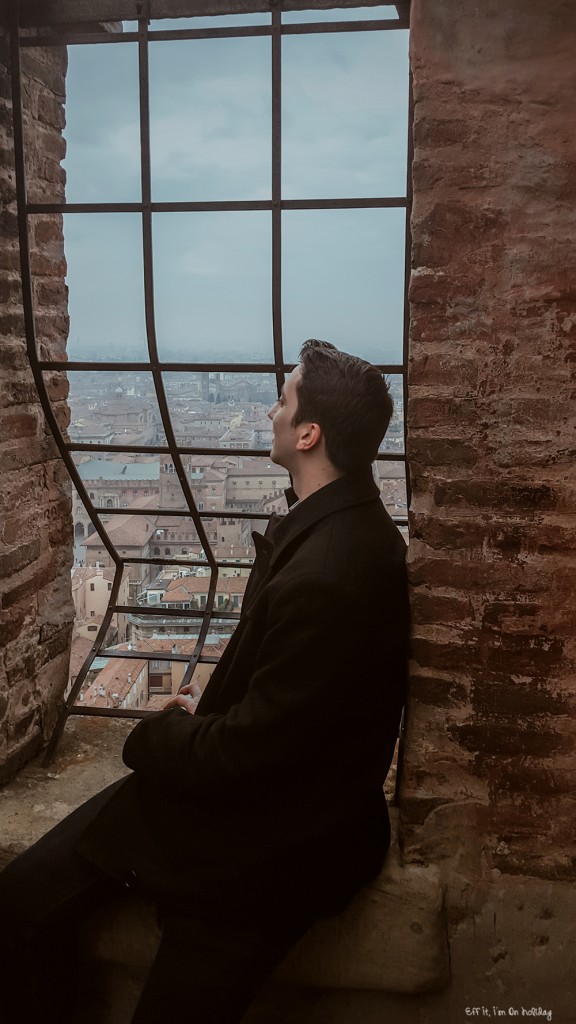 The next day, while wandering on the labyrinth-like streets, we see an advert for a walking tour (The Torri Tour) that included passing by all the towers in Bologna and going up one private tower. There was a very nice photo from its top so naturally, I was sold. In the Middle Ages, there were more than 100 towers in Bologna but nowadays, due to conflicts, lightning and other causes, only 20 remain and as I would later find out, some are well hidden. Because the kids were cold (and needed the loo), I was alone for the tour. I was also the only one who didn't speak Italian, so it felt a bit awkward waiting to hear the interesting stories in English afterwards. I did manage to understand a few words in Italian and work out the context, as some parts are similar to Romanian and French.
As we were reaching the Asinelli Tower, I was glad it wasn't included in this tour, until I saw the people in my group going inside. My palms started to sweat and I was asking myself what had I gotten myself into, there was no way I would go up and down almost 1000 steps again, I didn't need to burn that many calories. Luckily, we only went out on the terrace for a lovely view of the noisy street.
While the stories were interesting, I went on that tour for one reason only: Torre Prendiparte, a private tower turned B&B with a gorgeous view, that you can't see otherwise. Luckily, being the only non-Italian person in the group paid off, as I had my own private tour in English there. Sadly, that didn't include jumping on the bed or a glass of the wine in the kitchen – as those were reserved for the lucky guests who rent the tower for special occasions (proposing on the terrace at sunset? wedding anniversaries? survived 1000 stairs?). Going up this tower felt like a walk on the beach after Asinelli but I got to the top and was disappointed once again. The fog just had to cover 50% of the view, ruining my chances of taking a perfect sunset shot.
Resigned, I got down and went to meet my family as it was getting dark. All I had to do was go straight on a street that I walked on a few times before. Of course…..I got lost.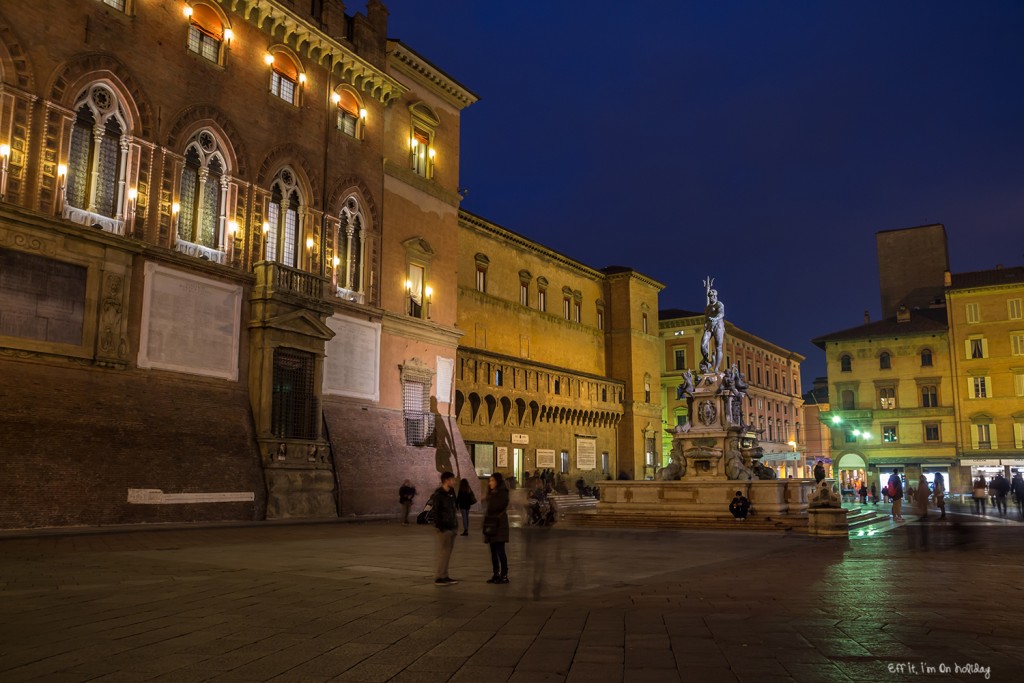 Have you ever been to Bologna? What did you think of its towers?