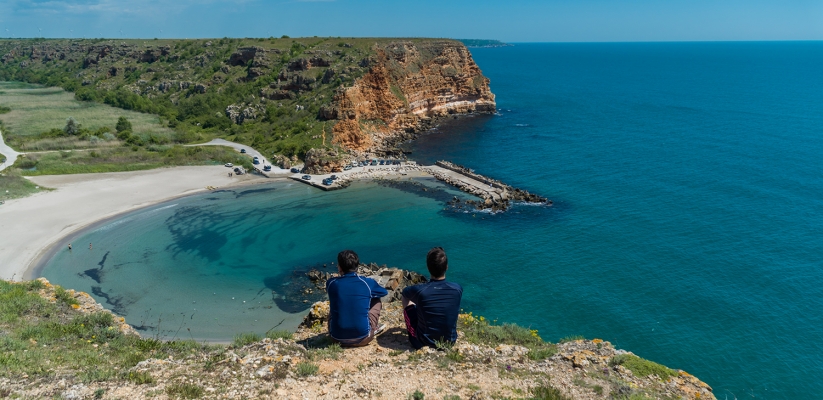 Tranquility and Poppies at the Black Sea in Bulgaria
It was a Friday afternoon when we left from work, exhausted after a long week. We met Adri and Arpi from City of the Week and we were heading to Bulgaria, the northern part of their seaside. We had the whole weekend ahead of us to explore the Dobruja region (or as we call it in Romania, Dobrogea). After a long drive (which included rush hour in Bucharest and heavy traffic near Constanta), we had finally made it to the Levana Guest House in Balgarevo, our home for the next couple of days.
We didn't know what to expect, but one thing became certain: it's the perfect place if you're searching for peace and tranquility. Unknown by the masses and not a choice for all-inclusive-tourists, you can find places that are entirely to yourself. Just you, a couple of seagulls and the sea with its waves crashing into the cliffs.
Here are some of the highlights of our weekend in Bulgaria. Spoiler alert: two days aren't nearly enough to see everything this region has to offer.
Enjoying the view from above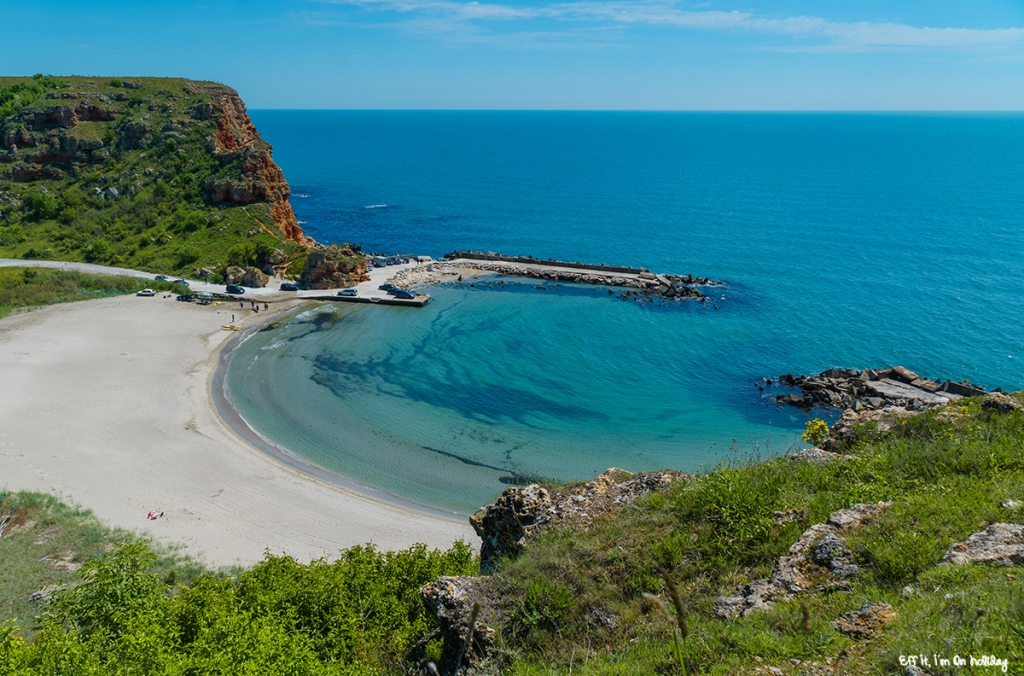 If you guys know anything about me is that I love a good panoramic point. This part of Bulgaria isn't short of them, you can stop and get an amazing view of the sea and the dramatic cliffs almost anywhere. The Bolata beach is incredibly beautiful, and if I showed you the picture from above, you wouldn't believe me when I'd say it's in Bulgaria. It's the perfect place for sunrise or sunset, but unfortunately, it was cloudy during sunset and we were deep in dream-land at sunrise 😉
Sea kayaking adventure
When I first found out we were going kayaking on the sea, I was very excited…. No, scratch that, that's a lie. I was very nervous, actually, my brain went through the whole "what ifs". What if I fall (I didn't), what if the water is too cold (it kinda was), what if I can't get the kayak to move (I did), what if I hit someone with my paddle (luckily I didn't), what if I crash my kayak into the rocks (also didn't). I figured I would be just like Miranda Hart in her sitcom.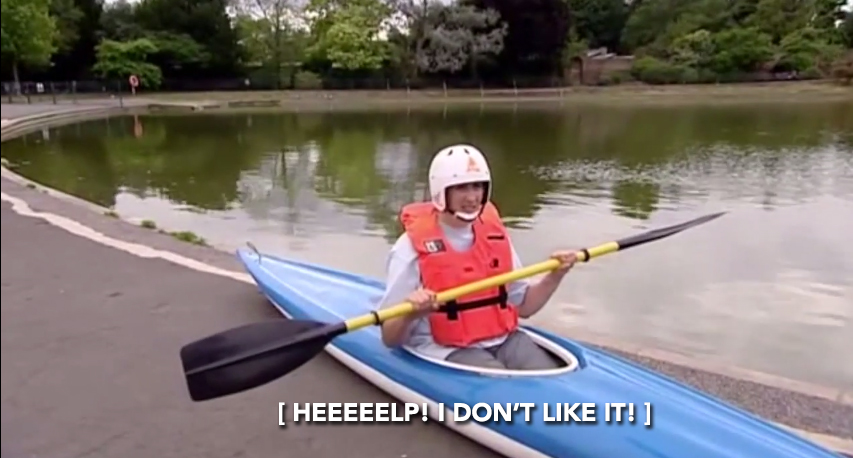 I guess it's normal to worry when you're doing something for the first time, but our guide, Galin, was very patient, explained everything to us, was there the whole time to help us and even took some lovely photos. It took a few tries to get it right, hitting the pier or the other kayaks, but I persevered and finally got the hang of it. My biggest concert was that I would fall into the water because: 1. I'm not a good swimmer and 2. The water was hella cold.
My thought process during the whole kayak trip was something like this: left, right, left right. wow, the view is amazing! OMG, wobbly! left, right, left, right. wow, I'm actually doing this! OMG, woobly! left, right, left, right. I'm really doing this! Okay brain, play me a song. *plays Pool by Paramore* I'm under water, no air in my lungs. NOT FUNNY BRAIN, NOT FUNNY.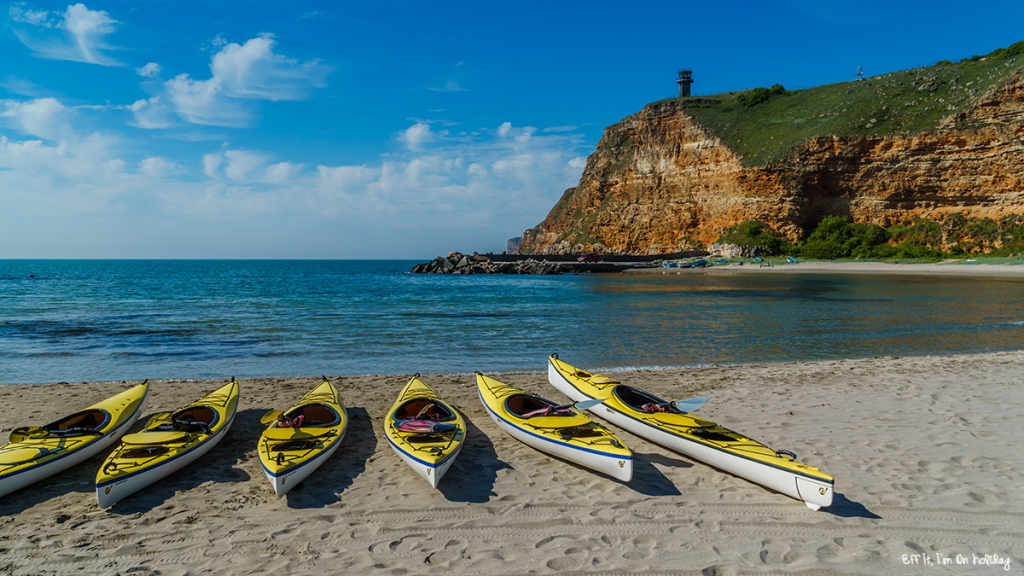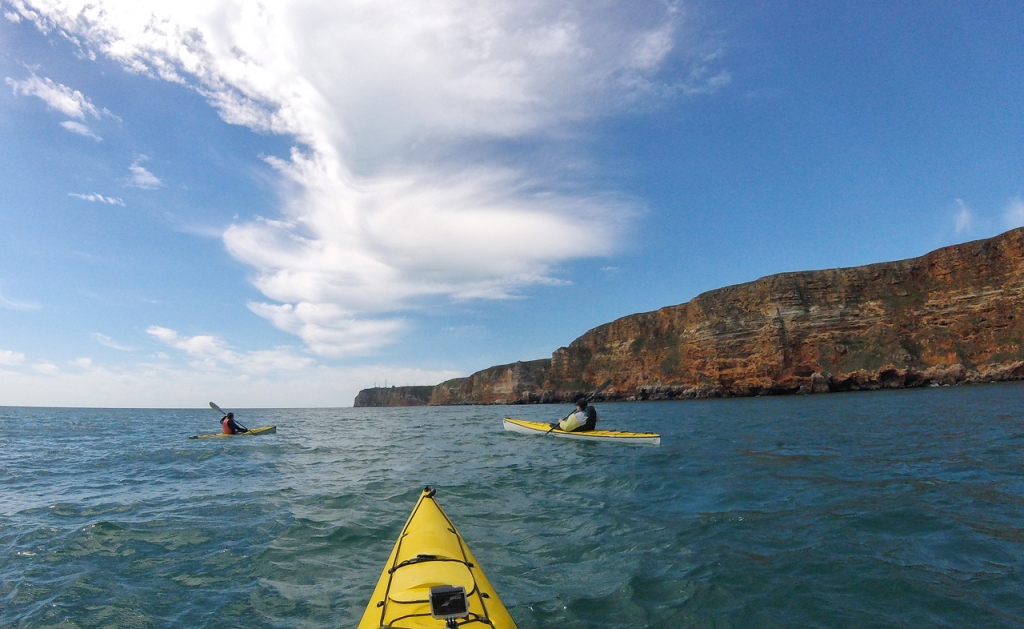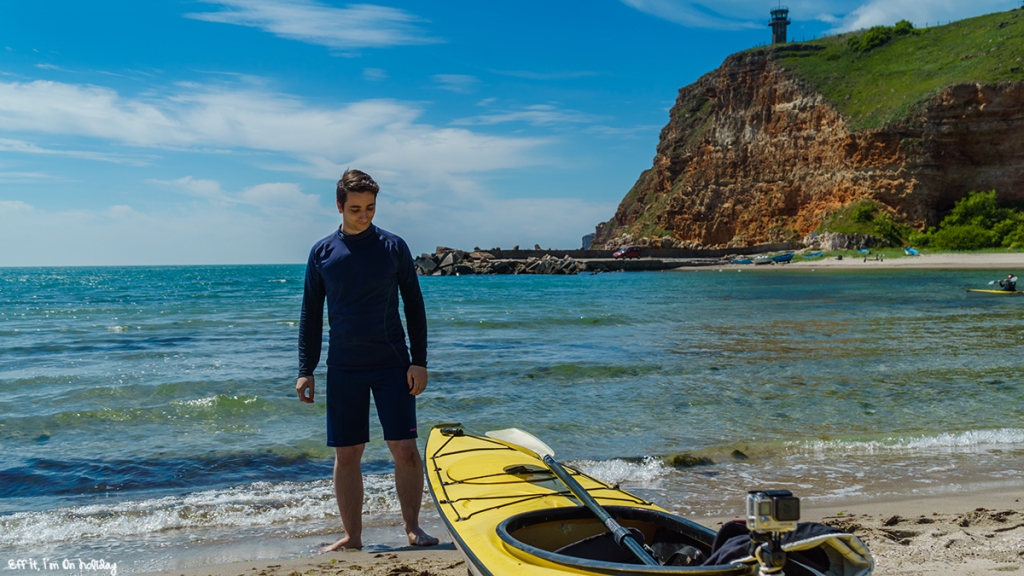 The plan was to go to Cape Kaliakra, but the waves were getting bigger and we had decided to go back, which proved to be more difficult, because of the waves and the currents, which pulled me either towards the cliffs or offshore. My point is, even if it's your first time, you must try sea kayaking in Bulgaria, it's an amazing experience, one that I am excited to repeat in the near future.
Staying in a traditional guesthouse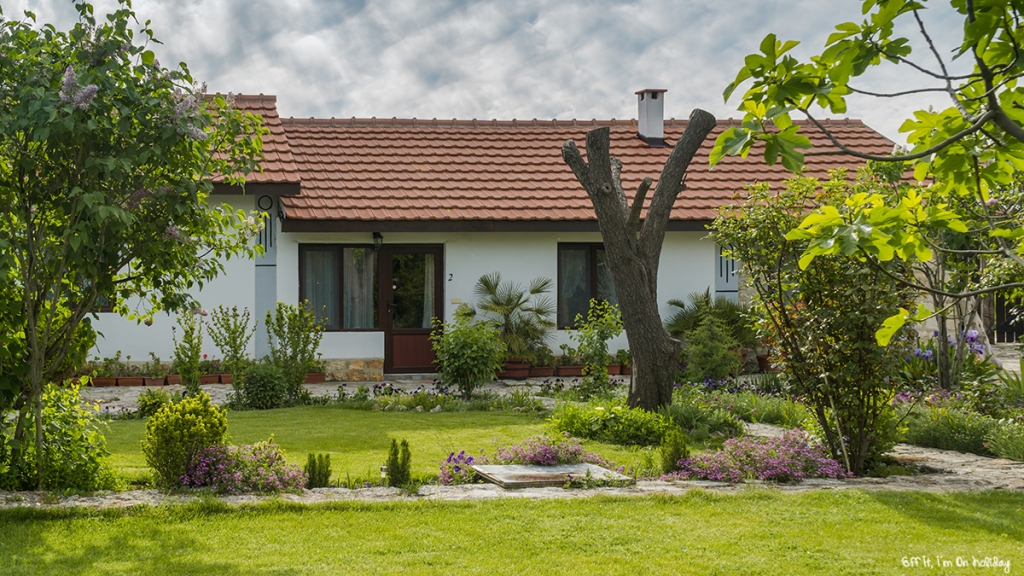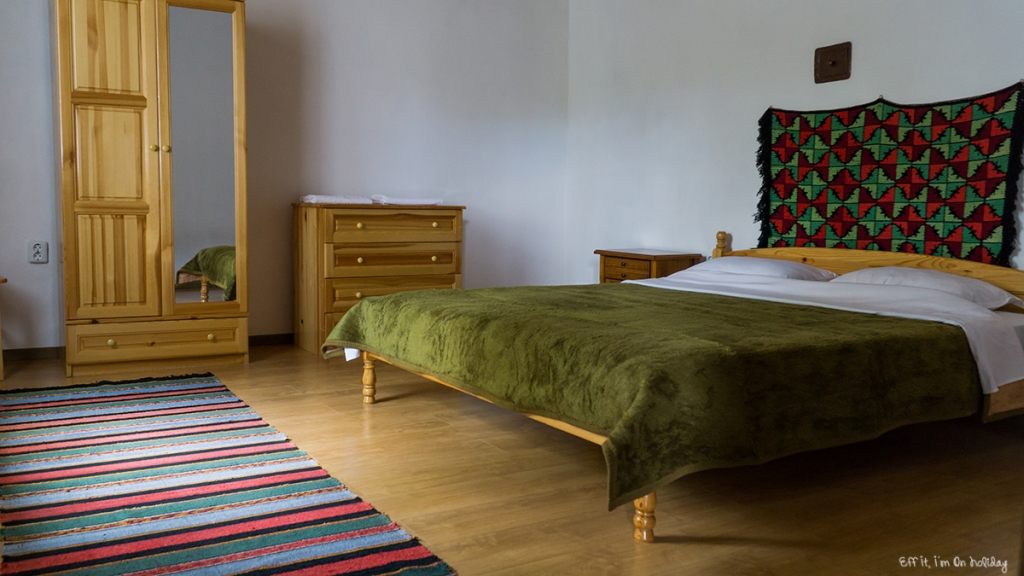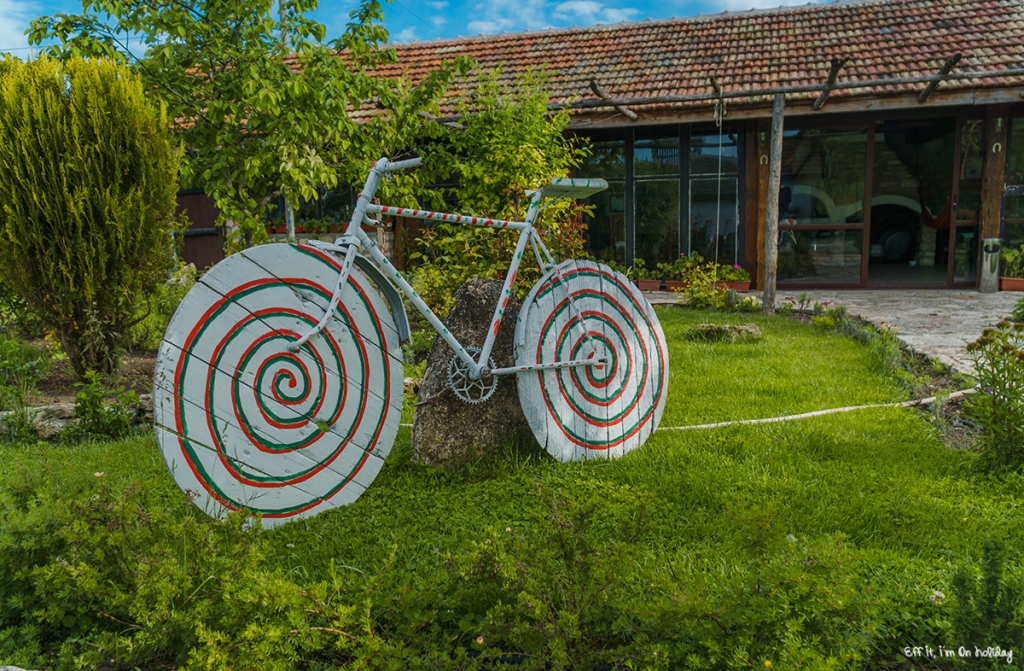 If you're looking for big hotels and all inclusive resorts, you need to go further south, as this area doesn't have any of those. Instead, you'll find charming family owned guesthouses that are perfect for cozy stays. Our home was Levana guesthouse and Krasi, the owner, made sure we had a great time. Built by his grandparents, when he renovated the complex he wanted to preserve the same look and feeling, something you don't find too often. You can rent bikes and explore the whole area. Or you can just stay in the lovely garden and gaze at the stars (as the sky looks as if it was painted).
Exploring the Yailata Archaeological Site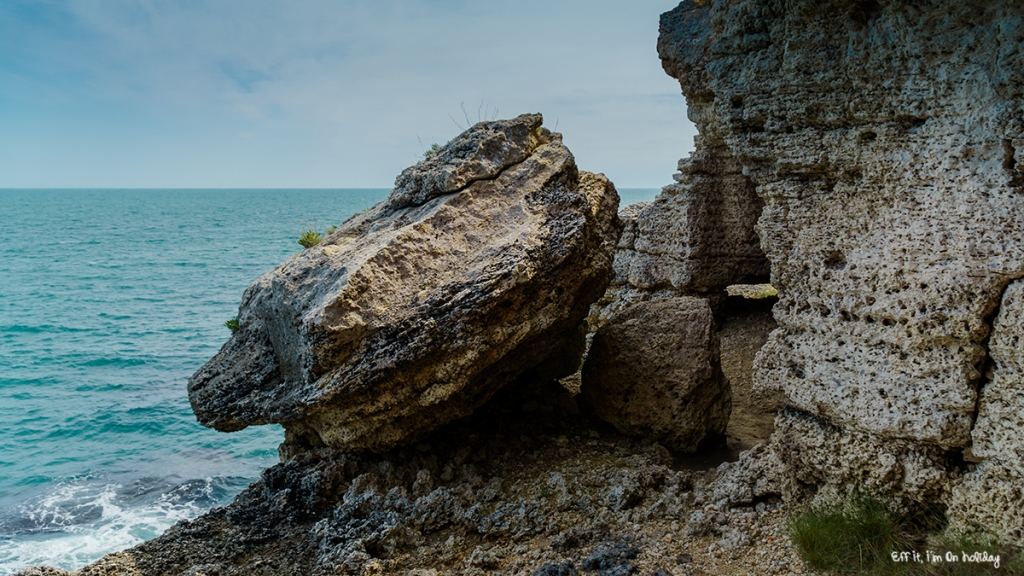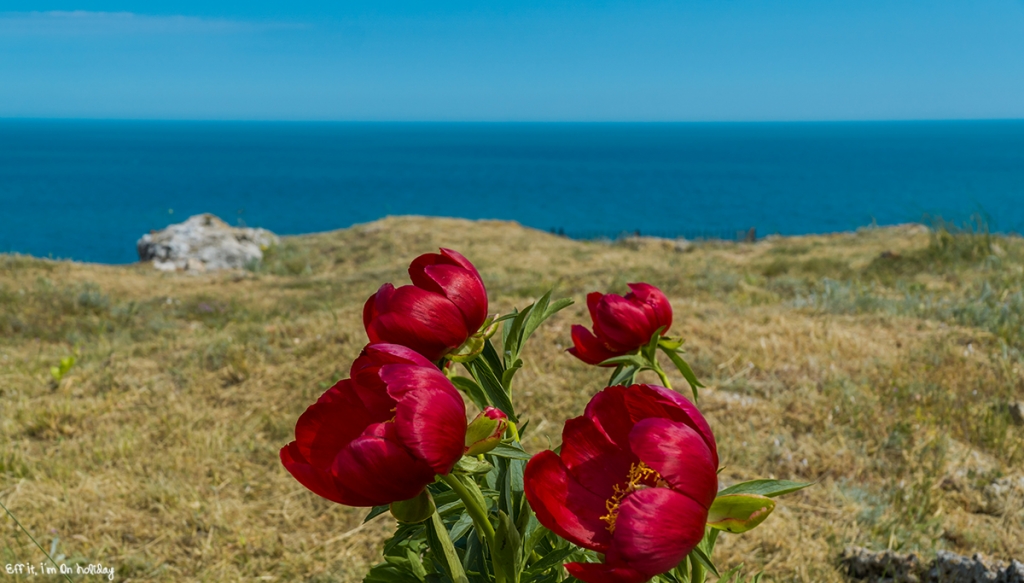 At the top of the cliffs you can find the Yailata archeological reserve, one of the oldest human settlements in Bulgaria, dating from as early as 5000 BC. You can find tombs (all facing the sea) or homes built in caves along the shore, more than 100 caves actually. The cell coverage is a bit hit or miss, I bet they didn't have Facebook either 😉 Towards the end of the trail, there is also a church built into one of the caves. The area is great for admiring the wild peonies (they were so pretty!) or for bird watching.
Photographing ALL the flowers along the coast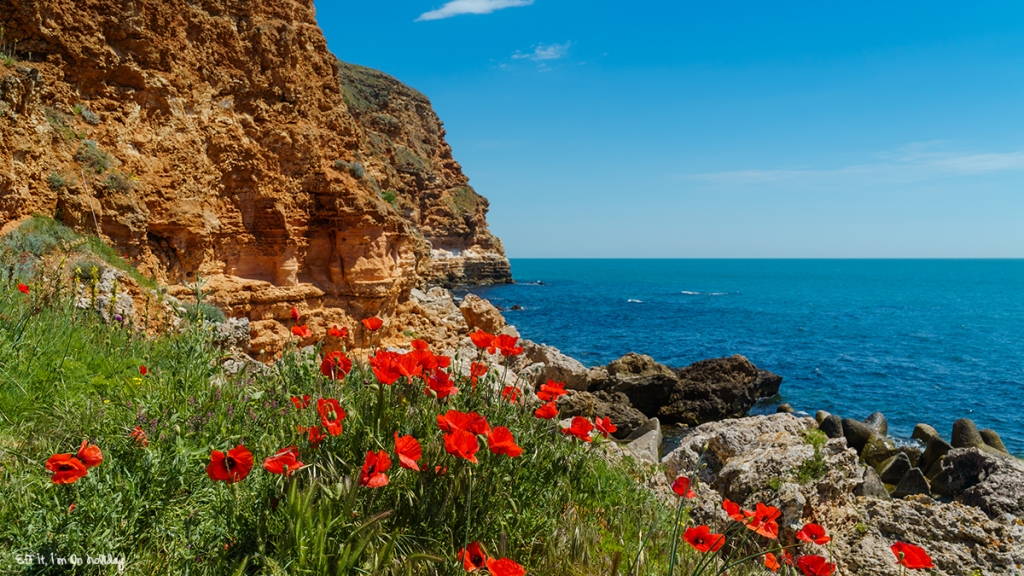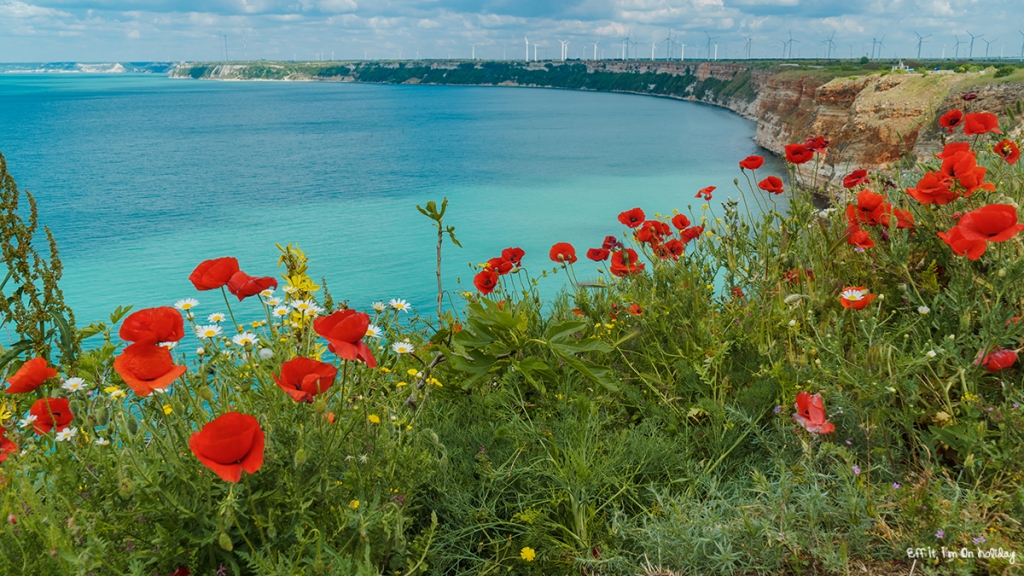 If there are two words to describe the region in Bulgaria, the first would be tranquility. The second would be poppies. There are thousands of poppies along the coast and, as it's Paul's favorite flower, there hasn't been one left unphotographed or unseen. 😛 Not that I complain, they made an interesting foreground for the photos. 😉 You can also find wild peonies (which were a bit pass their time though) and wild irises.
Learning about the history of the region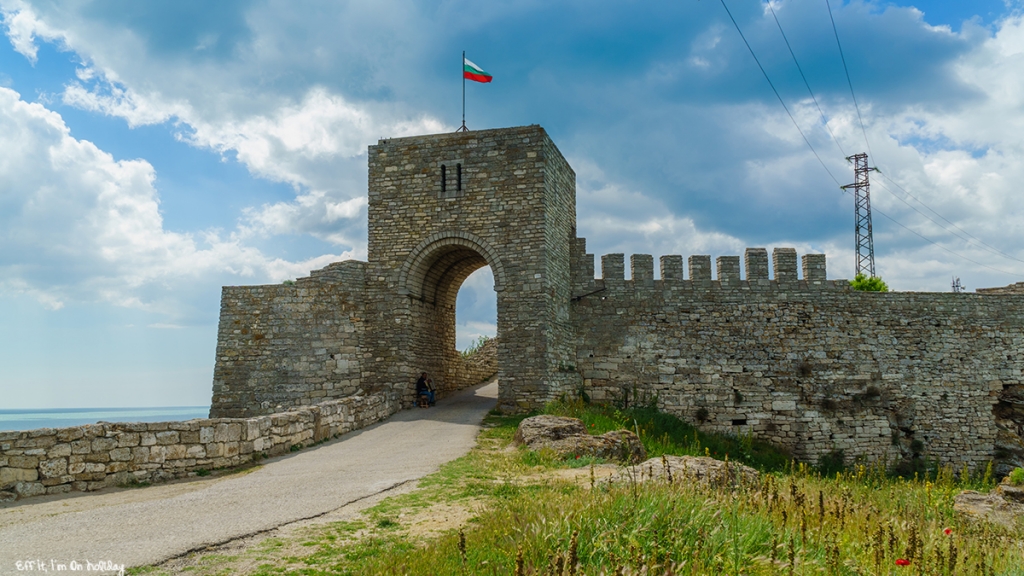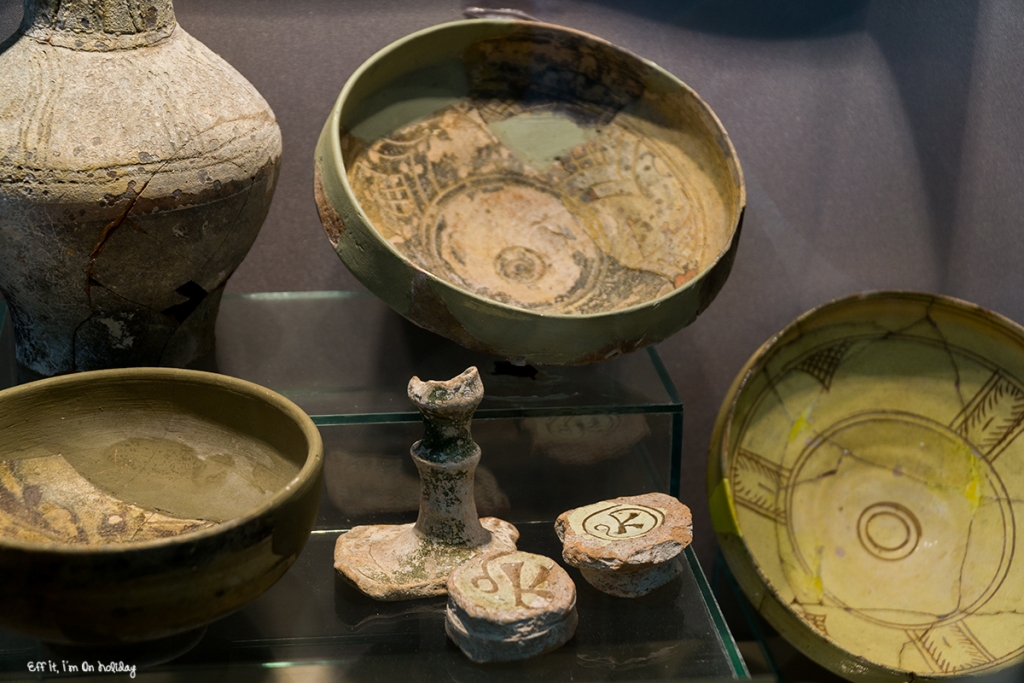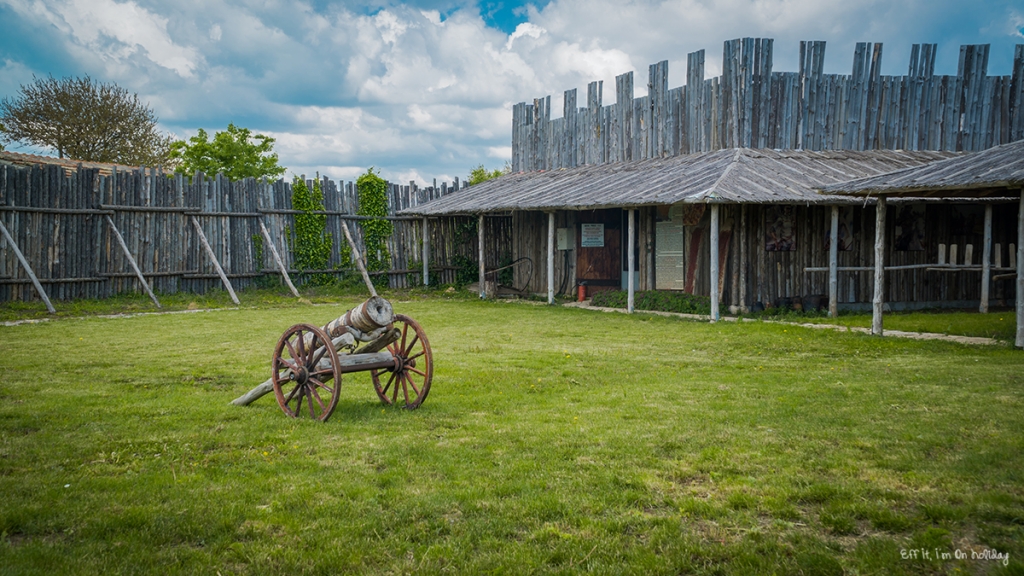 Although every step you take along the Yailata reserve or Cape Kaliakra is rich in history, if you want to find out more about the first people who lived there, you can visit the History Museum in Kavarna, or the Ongal Touristic Center, where a very passionate man has built a small but impressive museum about the history of Bulgaria. What's even cooler is that you get to play with armors and swords, resulting in some very ridiculous photos.
Eating delicious Bulgarian food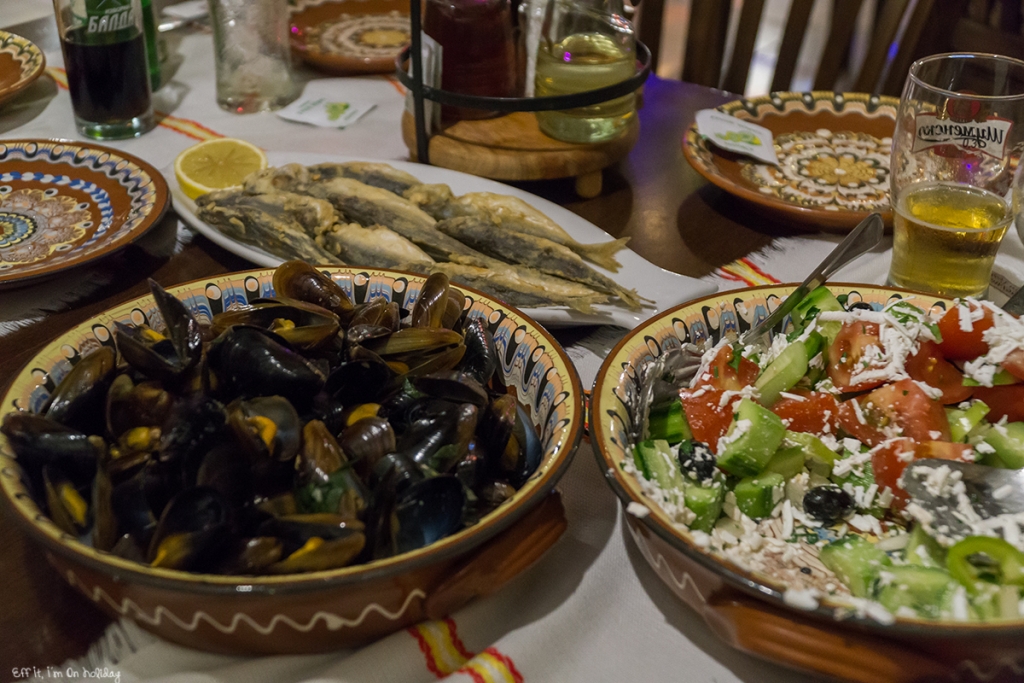 Much to Adri's despair, there were a lot of mussels and fish involved (she doesn't eat any). The mussels were some of the best I've ever had, as there are three mussel farms in the region so it's guaranteed that what you eat is actually fresh. This is more of Paul's specialty though, so check out his post next week!
The northern part of Bulgaria is perfect no matter what type of holiday you're after. Whether you seek adventure or relaxation, whether you travel with your family or group of friends, you'll surely find something for you. What are you waiting for? It's time to make some plans for this summer 😉
Disclaimer: Many thanks to Levana Guesthouse and Sea Kayaking Bulgaria for hosting us and to the wonderful people who have made this weekend so perfect: Krasi, Galin and Darina. As always, all views, photography and desire to return is entirely our own.