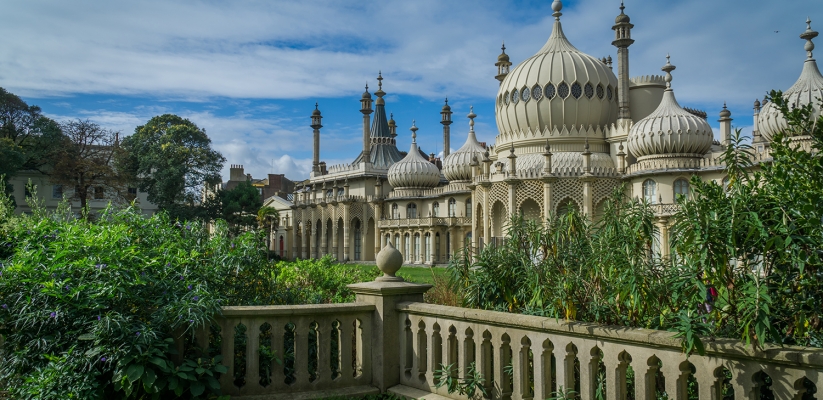 My Birthday Weekend In Brighton Set On Lorde's Music
"Are you staying at the Old Ship? Nice!" The cab driver curiously asks me. It's Friday night and happy and drunk people are on every street. Yep, I'm in England alright. More specifically, in the seaside town of Brighton. What the hell am I doing in a seaside town at the end of September you might ask? Well Lorde personally invited me to her concert because it was my birthday. Okay, she didn't, but I can imagine she did. 😉
The next morning I am awaken by the sound of the sea, hoping that 50% chance of rain will be on my side. The famous Brighton Pier immediately catches my eye as it looks a lot bigger than I've thought. There are people jogging on the shore, oblivious to the wind or anything else around them, it was just them and their music. And that's how it was for a little while too: just us and Lorde's music. 
We live in cities you'll never see onscreen / Not very pretty, but we sure know how to run things (Team)
After a breakfast where I've probably heard "is everything alright, dear?" a million times (loved it though), we set out to see Brighton in all its glory. No matter how good a hotel breakfast is, I'll always prefer getting coffee from a cozy coffeehouse and I don't have to go far from the hotel for a delightful flat white. In fact, you don't need to go far for anything in Brighton, on every street you turn there's a coffee or a pub, looking ever so inviting.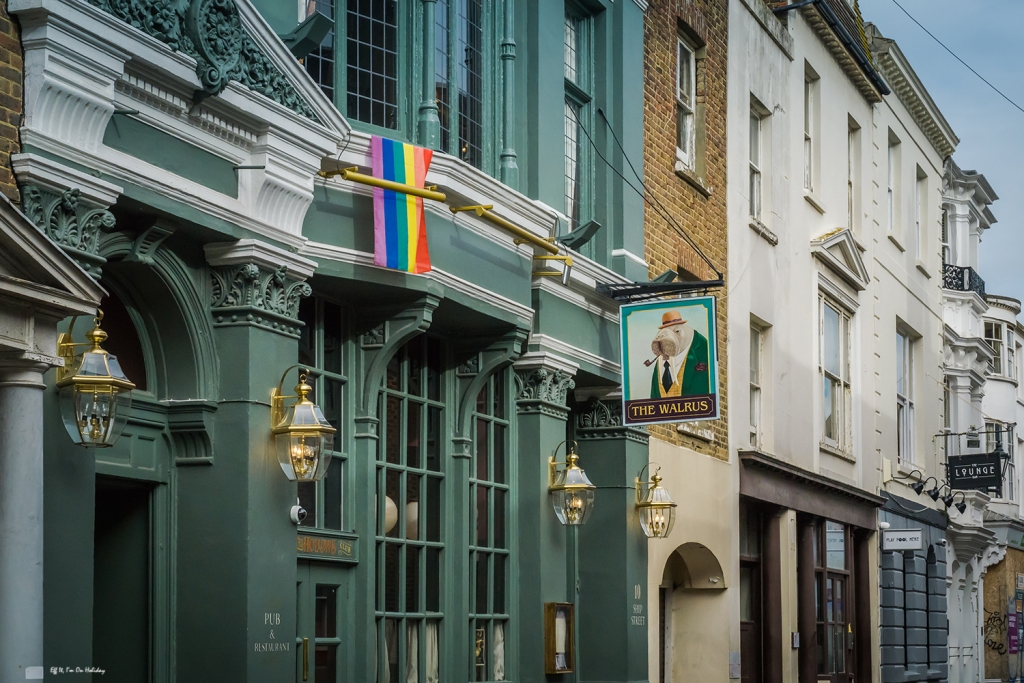 I find Marwood Coffeehouse hidden between another coffeehouse and a store called Fatface, which immediately became a source of jokes on my Instagram story. With a quirky design, I sip my coffee while I examine the walls filled with magazine clippings, recognizing familiar faces (like Shirley Manson from Garbage) and I amuse myself at some of the signs, like the one indicating the wifi password and asking customers to keep the porn clean because they're in public. 😂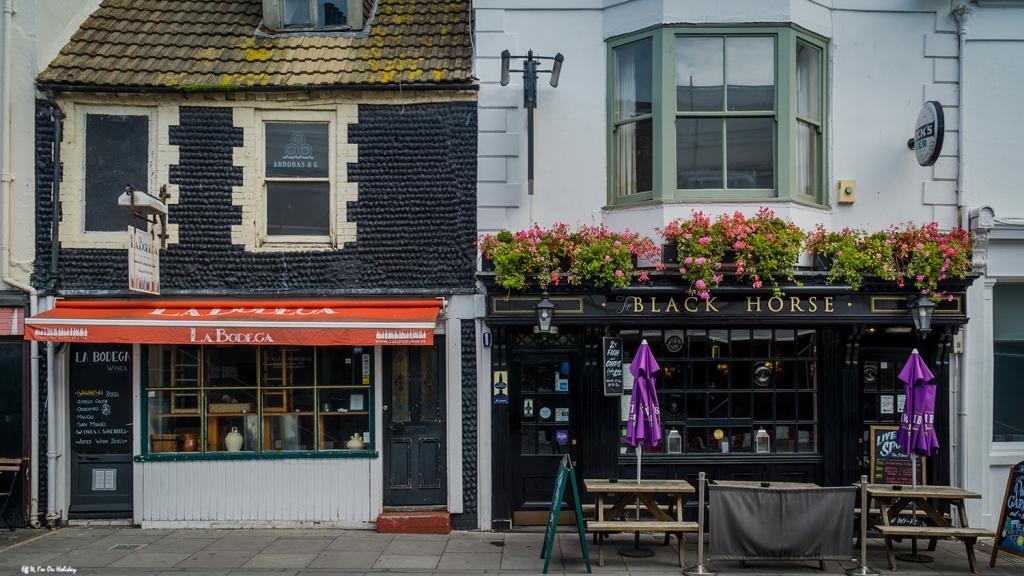 I navigate The Lanes, a winding maze of boutique shops, inviting pubs and charming coffeehouse, which would probably take months to try them all. I realize Lorde's song Team must not have been written about Brighton, because it's a very pretty town indeed. I soon reach the Royal Pavilion, which caused some stir lately, as some people mistook it for a mosque.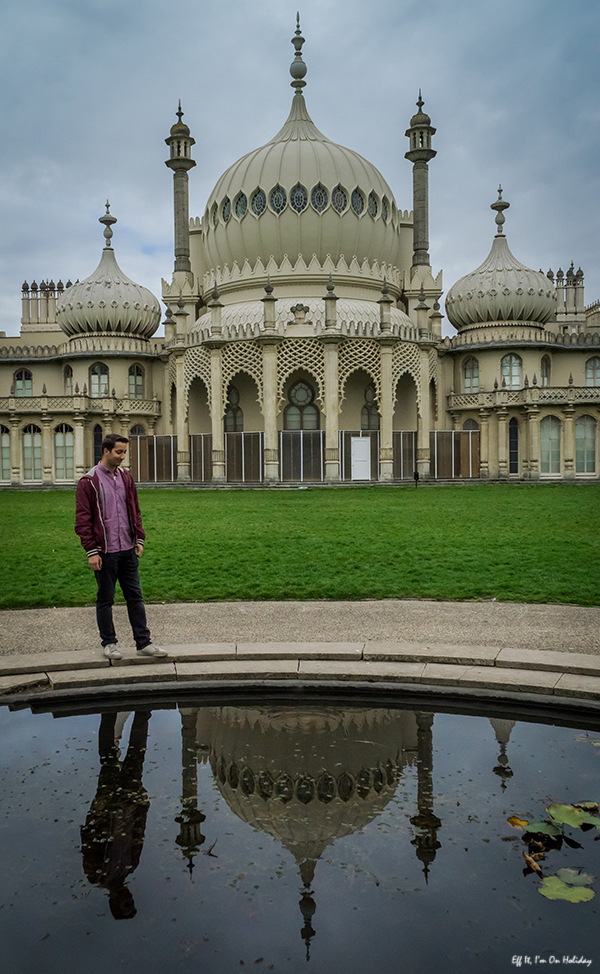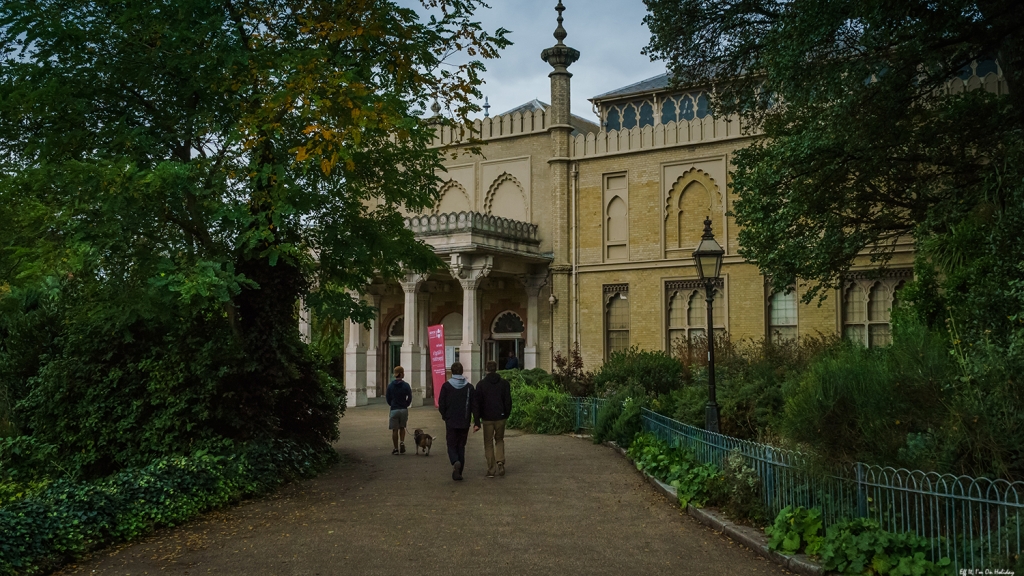 Without a doubt the most iconic landmark of the city, it was built as a seaside retreat for King George IV and served as a military hospital in the first World War. Nowadays is visited by many tourists every year and can serve as a wedding venue. I don't think I want to know how much a wedding costs there, but it should be noted that I won't accept anything less than the opulence of the Royal Pavilion for my own wedding. 😂 Surrounded by a huge garden, I could only imagine what it must look like when it's full of flowers….or when there aren't any vodka bottles in the small pond in front of it. 😒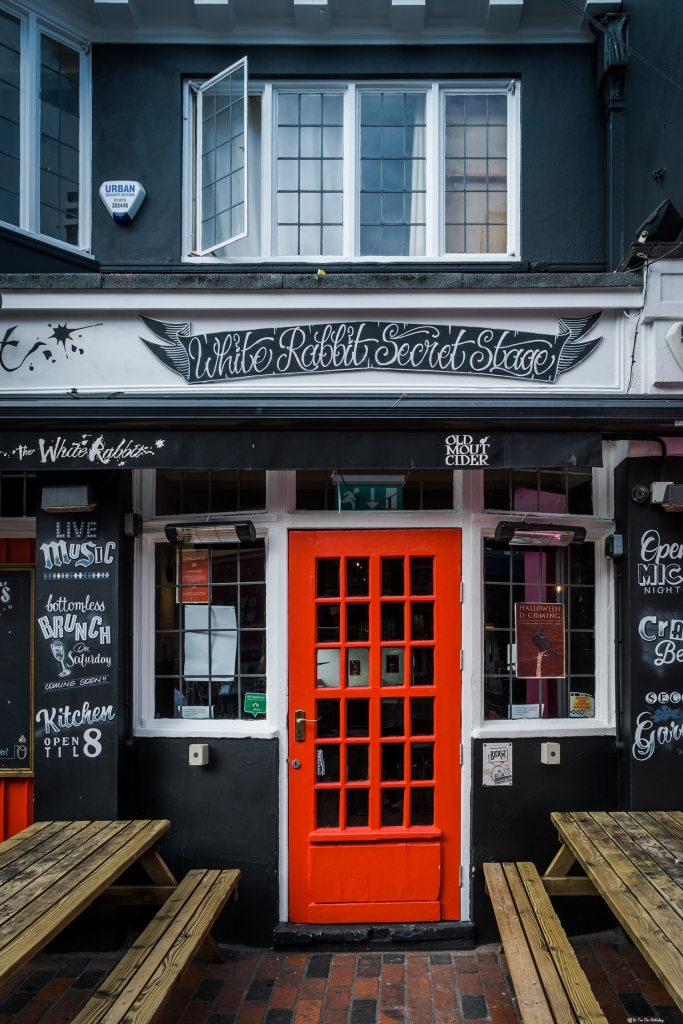 A girl with a beautiful voice is playing on the streets as I make my way towards North Laine and if up until now there weren't many people around, it's all about to change. An abundance of shops, cafes, pubs and delightful street art make up this part of the city where everyone seems to hang out. From quirky jewelry to smart and funny t-shirts, you can find anything you'd like and you can easily spend all your money and budget. Luckily, my small backpack helps me not go over the budget, although I do see a stack of colorful mugs that I love.
A couple rebel top gun pilots flying with nowhere to be / Don't know you super well  but I think that you might be the same as me (Homemade Dynamite)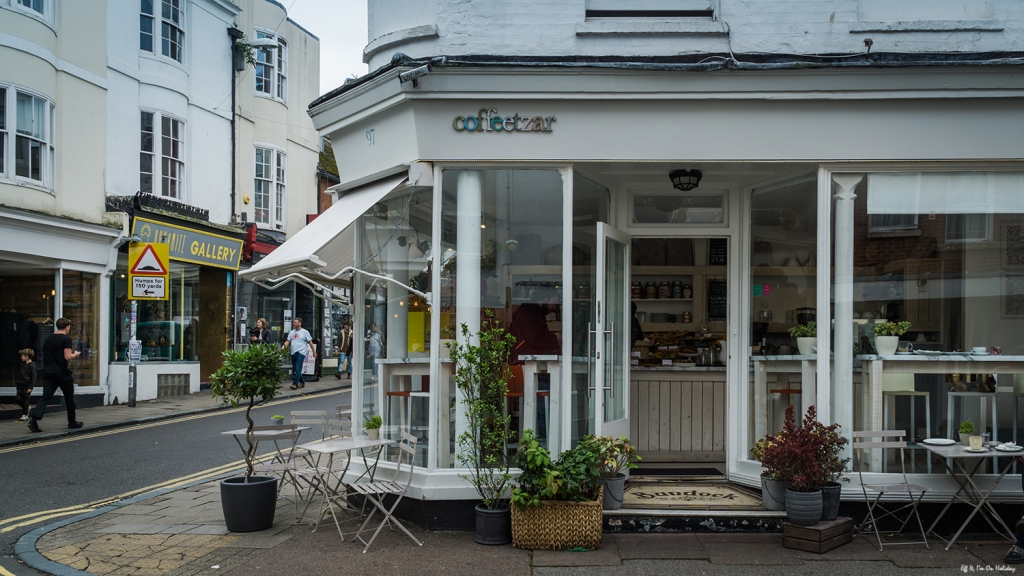 I stop to recharging on sugar and caffeine at yet another cafe, Coffeetzar, and I realize that sitting an outside table was a good idea only until the sun decided to play hide and seek behind clouds. Jacket back on, I head to my last stop of the day, before lunch and getting ready for the concert. Brighton is a small city and you can see everything in a couple of hours, but it's best to wander around, take in the atmosphere, window-shop or, you know, actually shop. People are more relaxed here, unlike London (or yet, back home), they are friendlier, more open minded and always greet you with a smile.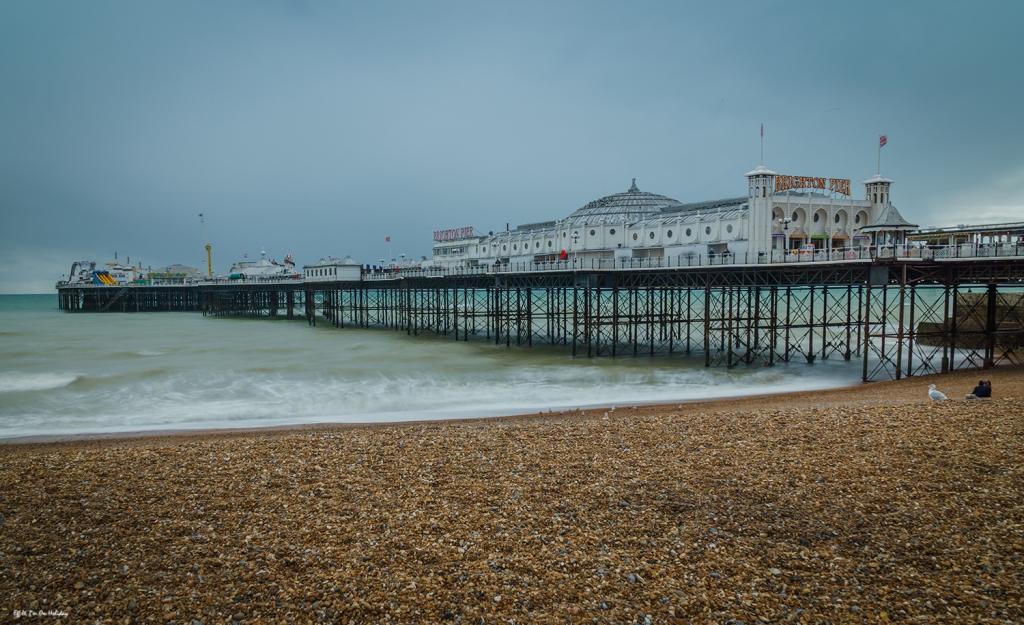 The sound of cars and people chatting signals me that I'm almost at the beach, in front of the Brighton Pier. Over 500 meters long, it's an endless source of amusement for people of all ages, with old fashioned arcades, rollercoasters, and other fun games. Besides this, you can probably find anything you want to eat (there were at least 100 different types of ice cream) and even get a temporary tattoo. However, when I get towards the end of the pier, it is so cloudy and windy, that I don't know whether it's raining or it's just seawater thrown in my face by the wind. Regardless, I head back into town for lunch (Nando's, of course, how very un-British of me).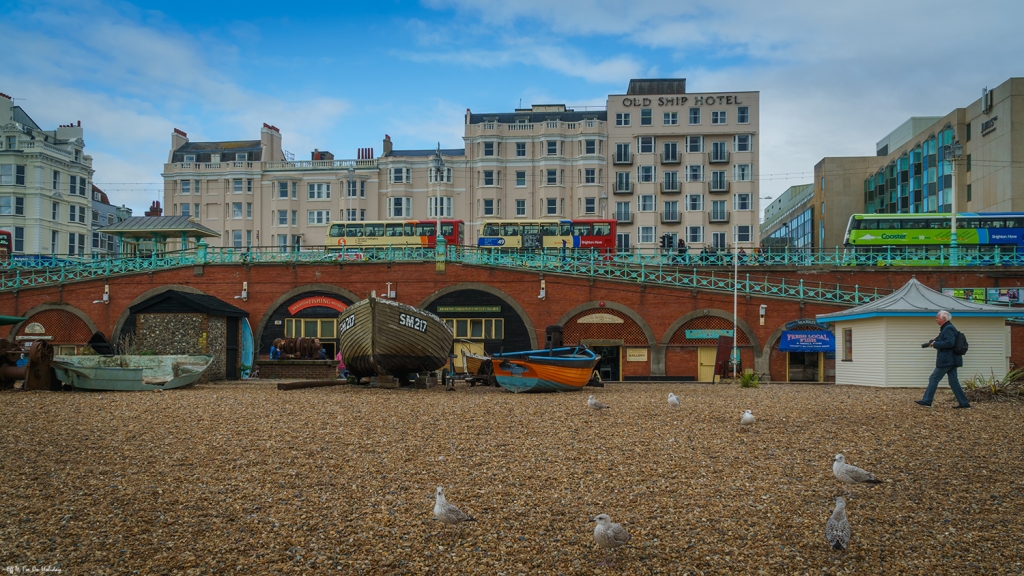 "Don't you think that it's boring how people talk / Making smart with their words again, well I'm bored" (Tennis Court)
There's nothing that stresses me after a concert more than finding my way back home or to the hotel, if I'm abroad. Luckily, this time I chose a hotel that's five minutes away from the venue on foot, but I'm puzzled to find a huge queue at the entrance 10 minutes after the doors opened. The queue is so long, it stretches for two and a half sides of the building, and the Brighton Center isn't exactly small. "If I were you, I'd go to the back entrance," a security guard advises us and I hope he lives a long and prosperous life, because the queue at the back entrance is a lot smaller and we are in front of the stage in no time.
The worst part of a concert is always the wait between getting inside the venue and the time the actual concert starts, you can't move because you'll lose your spot so you end up checking your watch at least ten thousand times. I love the punctuality though, both Lorde and her opening act start exactly when they were scheduled and not a minute later.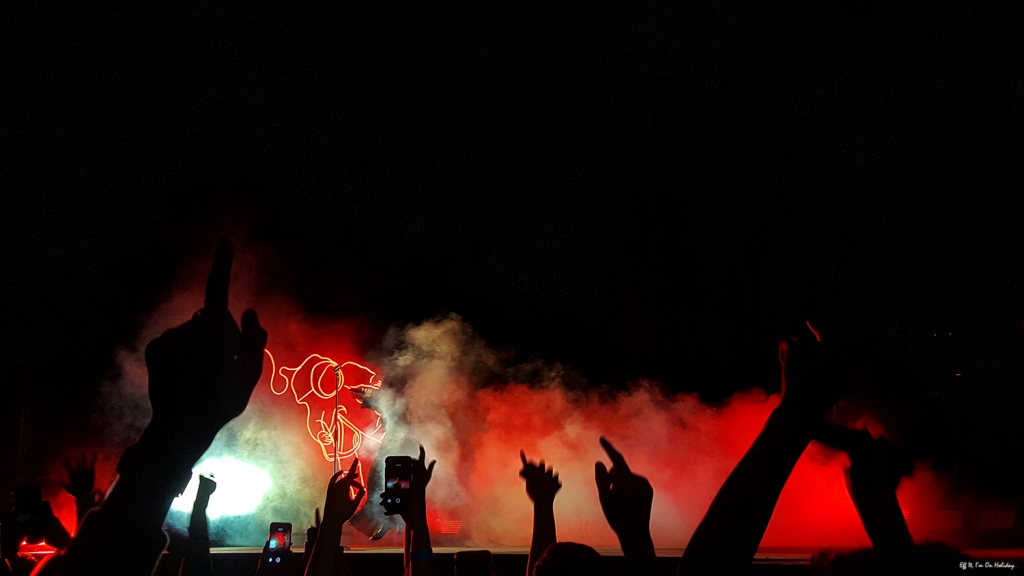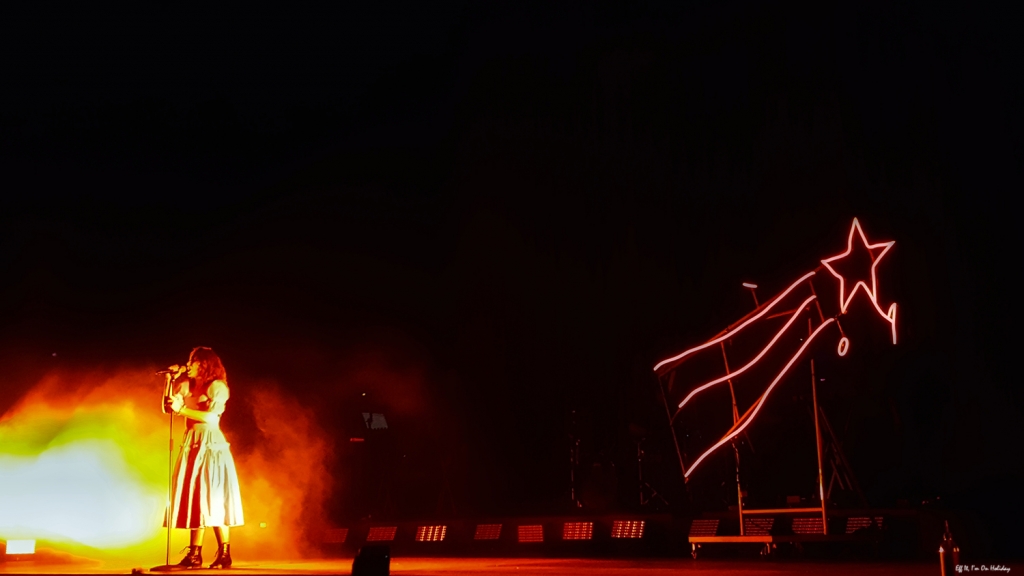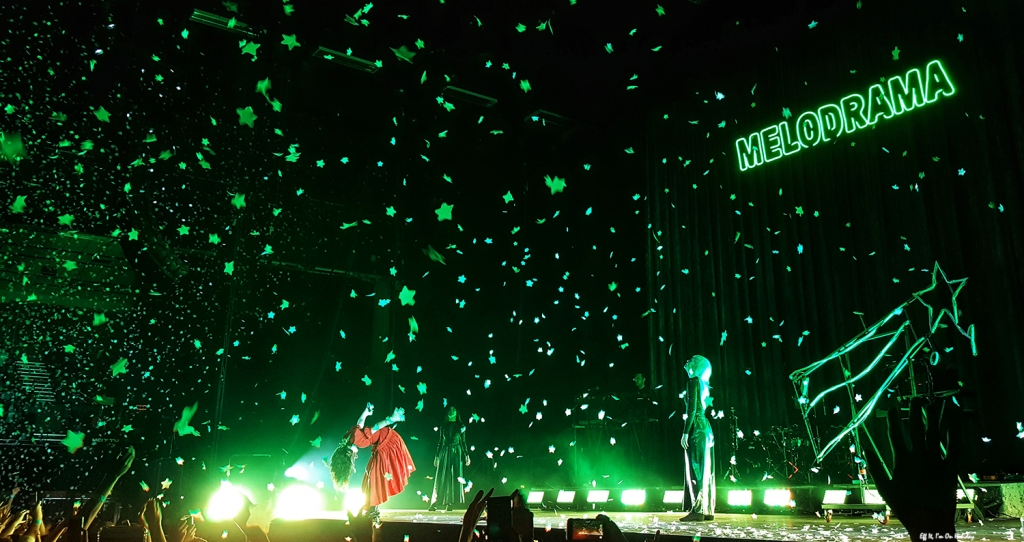 Lorde comes on stage and I can't hear anything thanks to an enthusiastic crowd who cheers incessantly. "Never really felt bad about it / As we drank deep from a lie," she sings dressed like a witch to a sold out arena of fans. From the first note I know it's going to be a great show. Lorde has the kind of music that makes you want to dance like nobody's watching, sing your lungs out and ponder about growing up. I leave the latter for when I listen on my headphones and for an hour and a half I sing and dance with over 4000 other people who know every lyric.
"I'm waiting for it, that green light, I want it" (Green Light)
Before I realize, it's the last song, the arena is filled with confetti and Lorde bows down, taking us for taking part of her Melodrama world tour. My feet are tired, but there were 90 minutes of pure joy that felt more like 9 minutes, I locked every worry away and just focused on the music. Eff it, it's my birthday and I just saw Lorde? 😉 As I leave the Brighton Center, I notice it's raining all the rain I've been hoping to avoid during the day. Well at least I can get back to the hotel quickly where I crush on the comfortable bed, replaying moments from the concert in my head and singing all the songs again.
The next morning, I'm all packed for the return trip. It's a long way from Brighton to Luton Airport (my least favorite London airport) so we take the train to Victoria station in London first. The journey lasts about an hour and as I stare out the window, watching the train rush past these beautiful English houses, my brain tells me to start writing this post, which I do.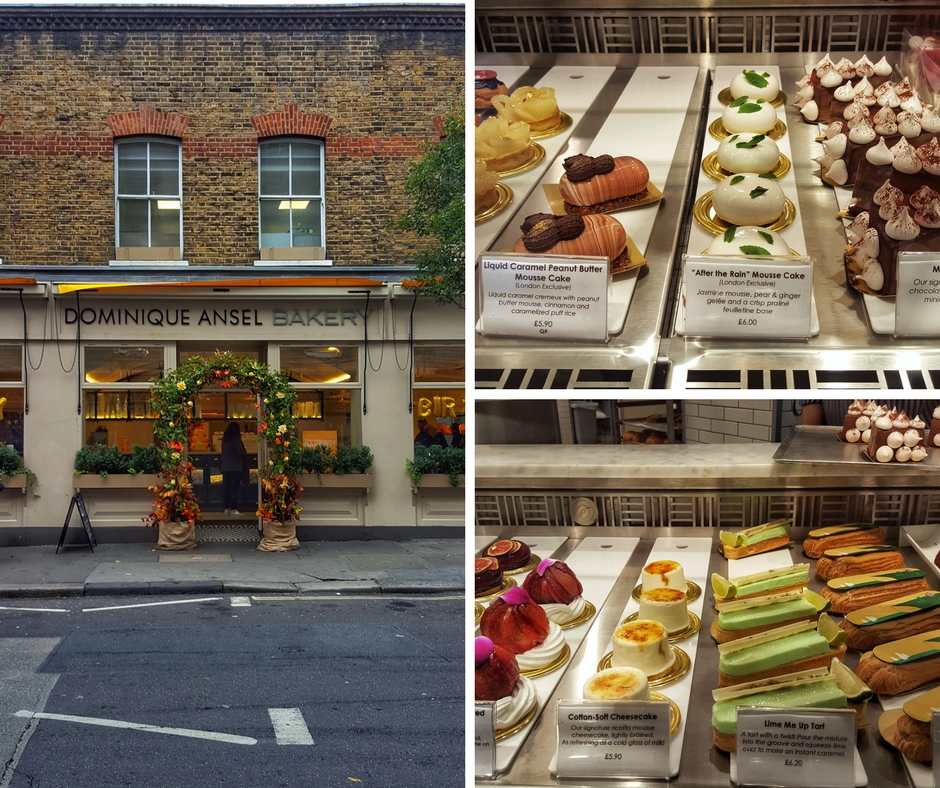 We don't have time for much in London, but we do go to a bakery, Dominique Ansel Bakery, which for some reason was marked with a star on my Google Maps. I don't know why or when I saved it, but I don't regret it, their cakes look absolutely amazing, I have a hard time deciding what I want, though I'm sure I'll gain weight just by looking at all those goodies.
I get on the bus for that dreadful 90 minutes journey from Victoria station to Luton Airport, which I always find incredibly boring, it puts me to sleep every time, even now, writing this. This time however, for at least half an hour I keep my eyes open to look around London with a reassuring sense of familiarity, having just been there this summer.
I get to Luton and I immediately see frowned faces, cutting in line, loud people and people who think 17A and 17C are both window seats.
Yup, I'm definitely going home.