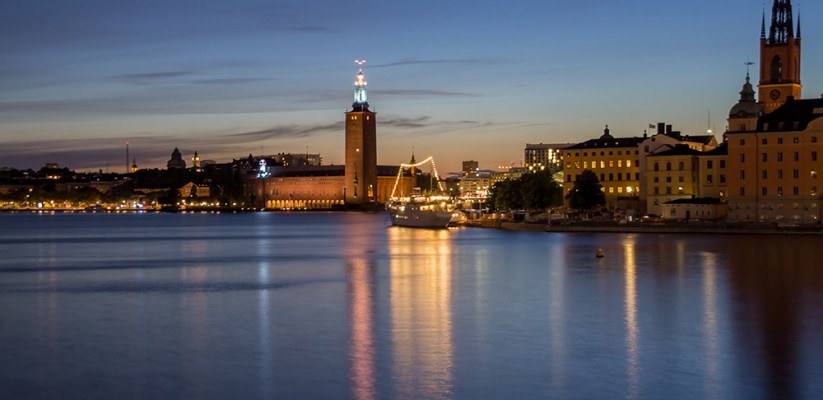 A Journey Through Northern Europe
It all started with an idea. Last year, after visiting Oslo, I was hooked on exploring more of Northern Europe, so I looked at Wizz Air's interesting destinations map and saw direct flights to Malmö, Sweden, so I figured our next holiday will be to Malmö and Copenhagen. Over the coming months, we realized we can't visit Sweden and not go to Stockholm, so we added the Swedish capital on our itinerary as well. Of course, it all changed when a friend told us the ferry from Stockholm to Helsinki is really cheap. Just when we thought our plan was complete, a cancelled flight had left us with a 36 hour layover in Riga.
Two weeks, four new countries, countless memories and roughly 26 Gb of photos. Curious to see how it went? If you've been following me on Instagram, you saw that I've decided to put a little twist on the usual tourist shots, but here's the whole story.
Plane from Bucharest to Riga
Our first flight was supposed to be on Monday at noon with a five hour layover, but we were notified two months in advance that it was cancelled and we were given two choices: change both flights to Sunday, thus resulting in an extra night in Helsinki or change only the first flight, thus having to spend one night in Riga. With a four against two vote, we booked a night in the largest city from the Baltic countries. I need to thank Air Baltic for their excellent customer service, they replied quickly to all my emails and tweets whenever I had a question about my reservation.
Although we were at the airport at an ungodly hour (flight was at 3:50 am) and flew with the noisiest plane ever, I don't regret for a second the choice we made.
Riga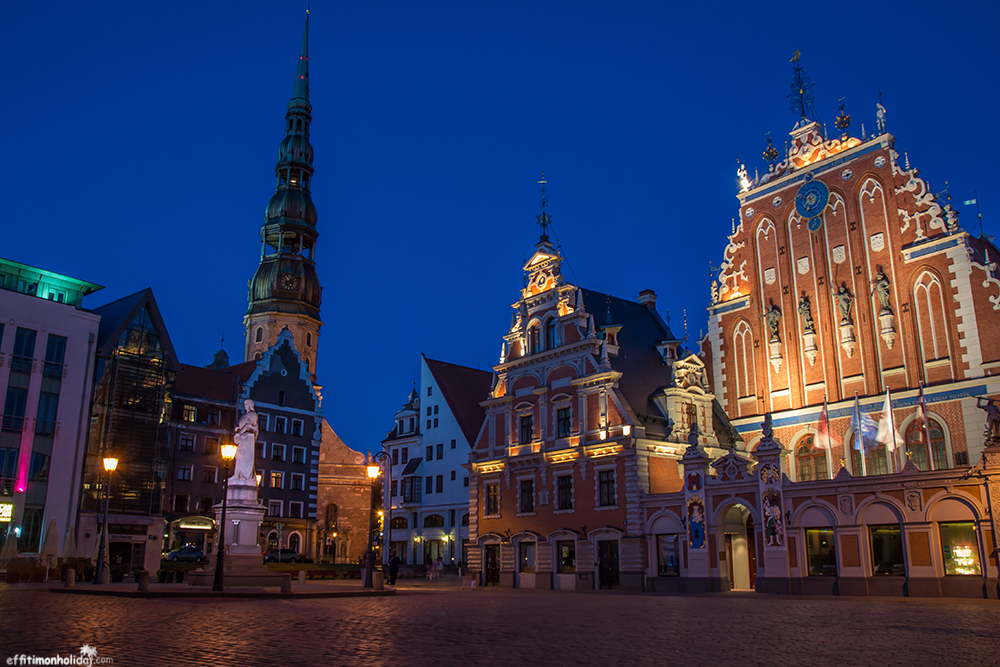 "What the hell can we do in Riga at 8 am?" This is what we asked ourselves when we found out we couldn't check in at the hotel until 2 PM. We were excited about how chilly it was, but soon realized that everything was closed and the only people on the streets were drunken Brits who partied all night. Luckily, the time passed quickly, the clouds disappeared and I was surprised by how much I loved the city. The Old Town of Riga is gorgeous and it should definitely be on your wish list.
Plane from Riga to Helsinki
This one was uneventful, it was late at night and only took one hour, arriving in Helsinki after midnight. Getting into the hotel was fun however, because they had an entire system to find your key, it almost felt like we were in a spy movie. 🙂
Helsinki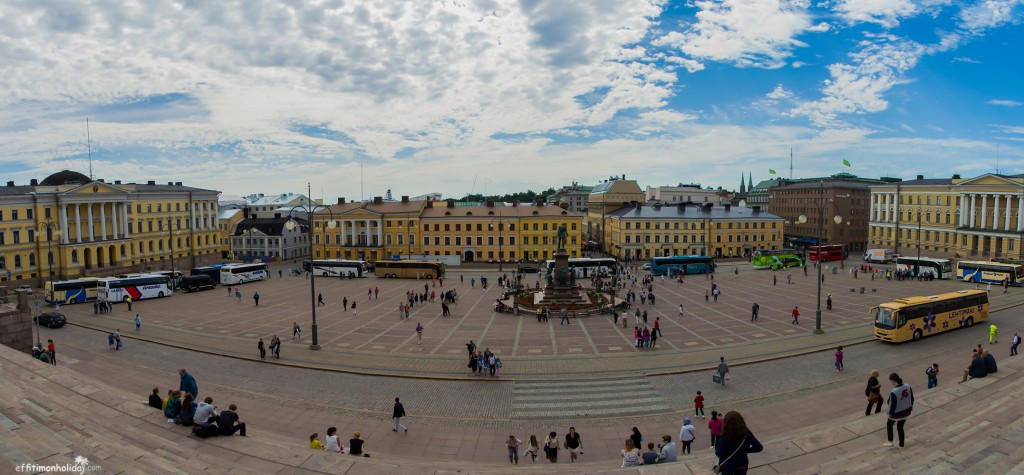 Helsinki was….nice. It's not a city that dazzles you with its beauty, but you definitely won't be bored if you spend a few days in the capital of Finland. I ate more berries than I can count, hiked more kilometers than I can bear, seen some breathtaking landscapes and dipped my feet in the Baltic Sea. So there were definitely a lot of fun times involved.
Cruise ship from Helsinki to Stockholm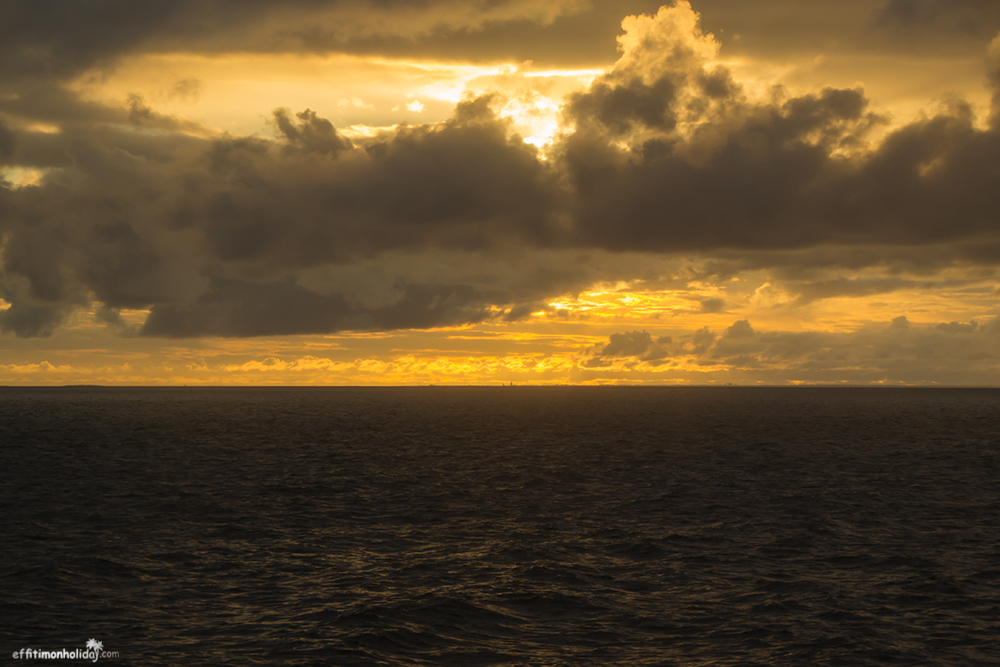 "Look, a cheap way to get from Helsinki to Stockholm, how convenient! Let's do it!" The cruise was an interesting experience, none of us was ever on one, so we were excited about the idea. We quickly realized that anything cheap on that ship came with a catch. Our first shock was when we took the elevator two levels below the car deck to our cabin which was small even for a family of mice, let alone four people and their luggage. Never mind that, we set out to explore the ship, but realized our options were limited and that isn't the place to be when you are on a budget. After we've had enough of slots and drunk people, we went back to our swinging cabin.
Stockholm

Oh, Stockholm, I loved you from the first minute. <3 Stockholm is a city that all other cities should aspire to become when they grow up. It's definitely the nicest I've seen in Northern Europe (sorry Oslo!) and possibly the whole Europe. The stunning archipelago, the picture perfect buildings, the friendly and relaxed people, the interesting sights, the sunny weather, all lead to me having the bestest time and now I definitely want to go back. Sooner rather than later! (Eurovision 2016 anyone?)
Train from Stockholm to Copenhagen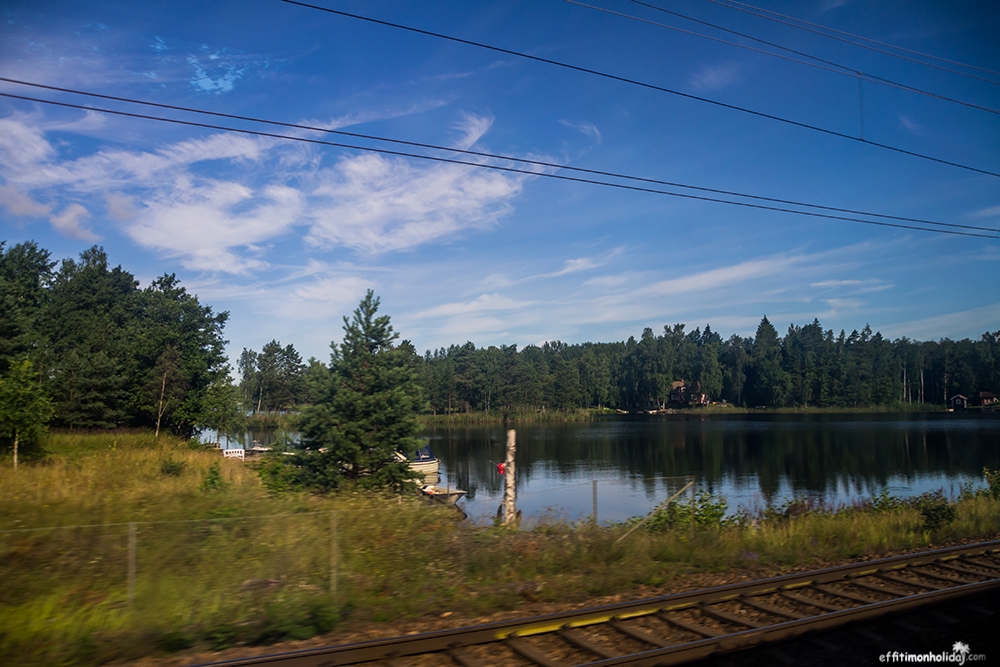 Who would have thought that a five hour train ride can pass in what feels like five minutes, when you have AC, WiFi, enough legroom and stunning scenery outside. Sweden, you're perfect!
Copenhagen

Without doubt Copenhagen is one beautiful city. But I'm not sure if it's because we visited after Stockholm or if it's because it was towards the end of the trip and we were a little tired, but Copenhagen didn't wow me as much as I was expecting. After a disappointing hotel and a terrible lunch, my enthusiasm wore off, but this doesn't mean I didn't enjoy all the sights, the canals and wandering on its streets.
Bus from Copenhagen to Malmo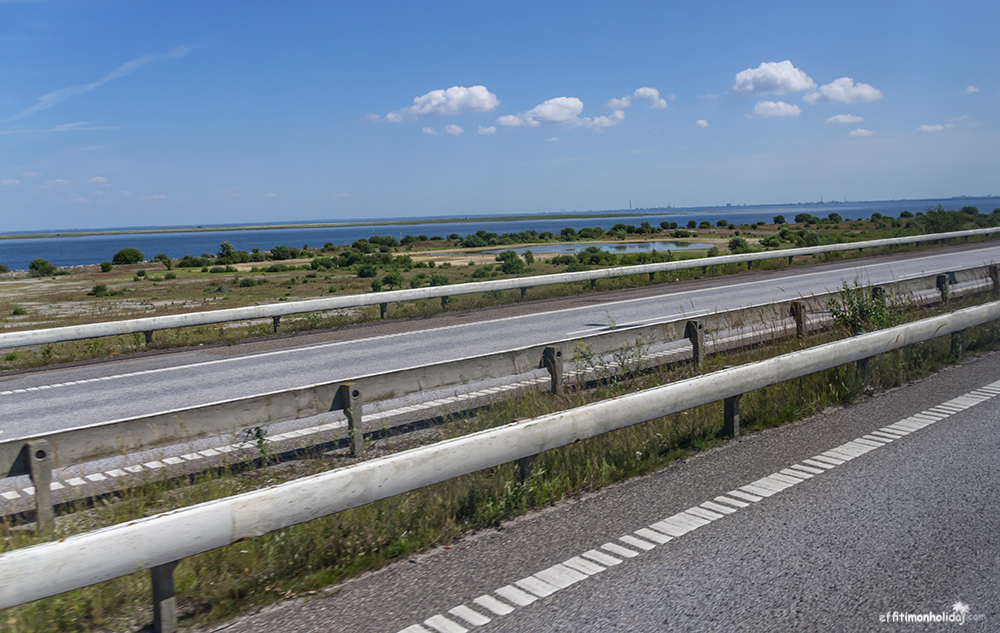 I was hoping to cross the Øresund bridge by bus on our return, but since the train station was close to the hotel and our luggage was heavy, we settled on the convenient option. After we got the tickets, we found out that the trains to Malmö didn't operate that day and we could take a replacement bus from the airport. Obviously, there was chaos at the airport, with a lot of people trying to find a spot in one of the buses. One long queue, bus and taxi later, we finally got to our last stop.
Malmo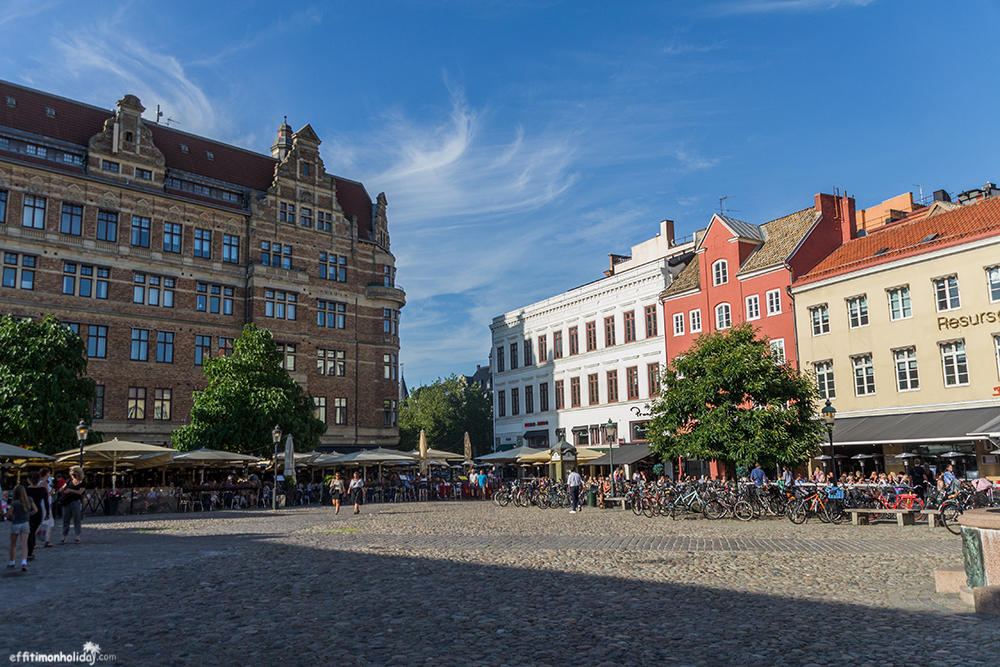 I don't know where Malmö was hiding, it's too pretty for its own good, even if you don't see many places open after 5 PM. I loved wandering on its streets without any direction,  eating a delicious meal and drinking port wine. You can be sure there will be a post about this city soon enough.
Plane from Malmo to Bucharest
Waking up at 5 AM to catch a flight is never fun, unless you're going on a trip. Waking up at 5 AM to go home is not fun at all. Waking up at 5 AM to go home to 39C after two weeks of 25C temperatures is the worst.
I admit I feel a little smug feeling whenever someone asks how we managed to plan this whole trip. Truthfully, with a little organization and devotion, anyone can do it! In the following weeks there will be more stories, tips and funny stories, so make sure you follow me on Facebook to be the first to read them,
Have you ever been to Northern Europe? What were your favorite moments?