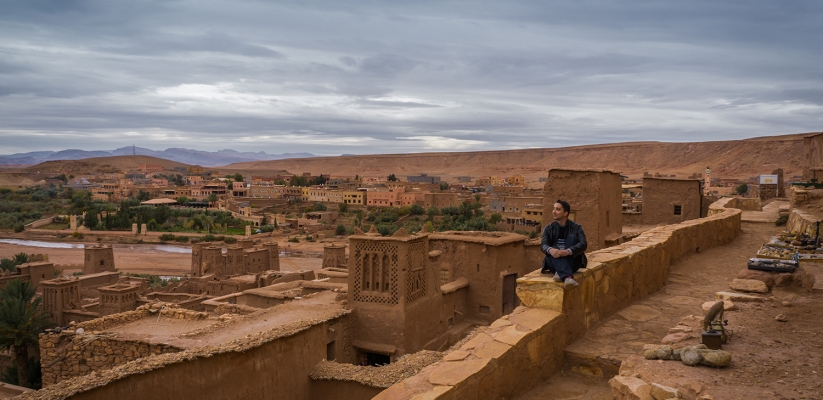 A Visual Guide To Ait-Ben Haddou
Our first time in Morocco was too short, but we were determined to make the most of it. This is why we wanted to visit the ancient city of Ait Ben Haddou, the fortified city made of six kasbahs (citadels) which in the past used to be a stop on the Sahara to Marrakech route. A UNESCO World Heritage site, nowadays only a few families still live there, without any electricity, water or (gasp!) Facebook! Most people have moved on the other side of the river to the newer village, but there is a bridge connecting the two, so families still living in the Ksar of Ait Ben Haddou aren't completely disconnecting during the flood season. Thanks to its unique look (you may confuse it with a giant sand sculpture), it has been featured in many movies and tv shows.
We knew we wanted to visit so we booked in advance a day trip from Marrakech to Ait Ben Haddou and Ourzazate, through the Atlas Mountains. Leaving early in the morning, we arrived to Ait Ben Haddou after a nauseating car ride in the Atlas Mountains. The scenery was gorgeous though, but every picture I tried to take through the car window resulted in me bumping my head on the window and getting motion sickness. We did stop once, but it was so cold, we couldn't stay out of the car for more than a few minutes.
We arrived at Ait Ben Haddou, where a local berber guide showed us the kasbahs, explained its long history and even helped us take pictures. Even though the weather didn't cooperate and I missed the blue skies from Marrakech and Essaouira, I still loved it there. I realized I haven't done a photo post in a while, so I figured why not. It's totally because "a photo is worth a thousand words", let's just leave it at that 😉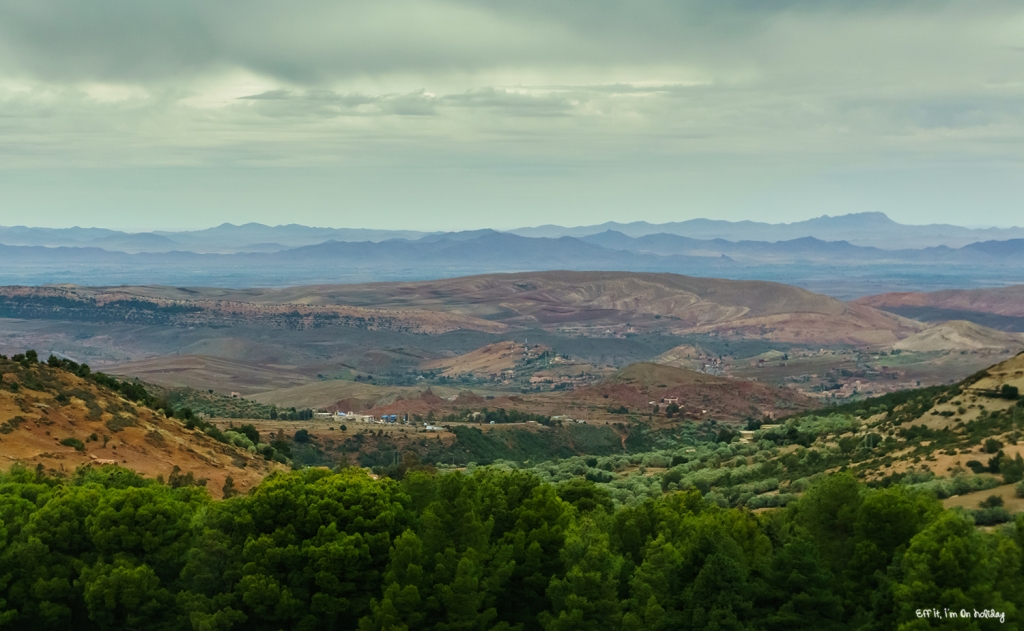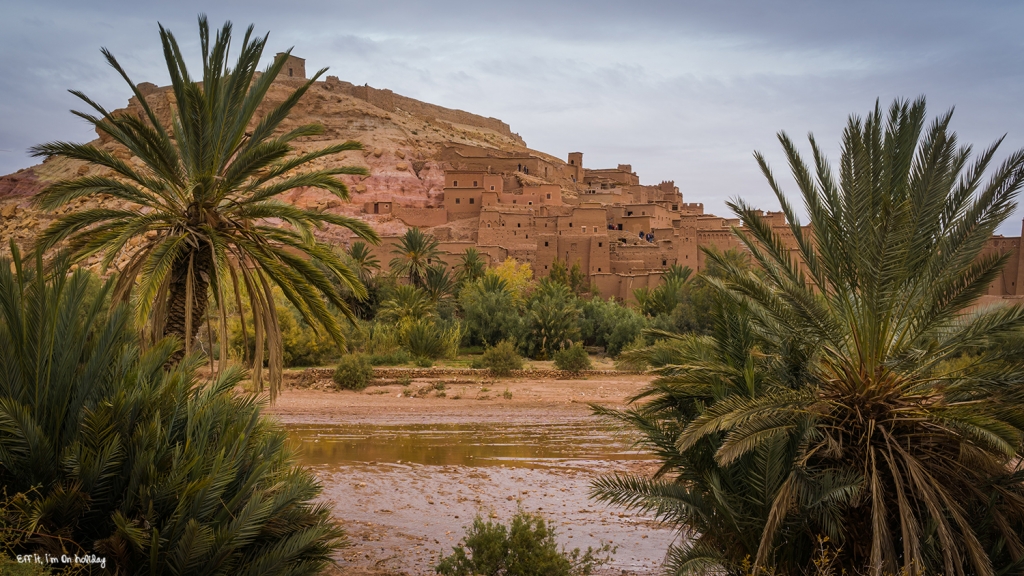 You can enter the town on the new bridge or the traditional way of hopping from rock to rock, on the river (when it's not flooded, of course). We chose the fun route, obviously! 😉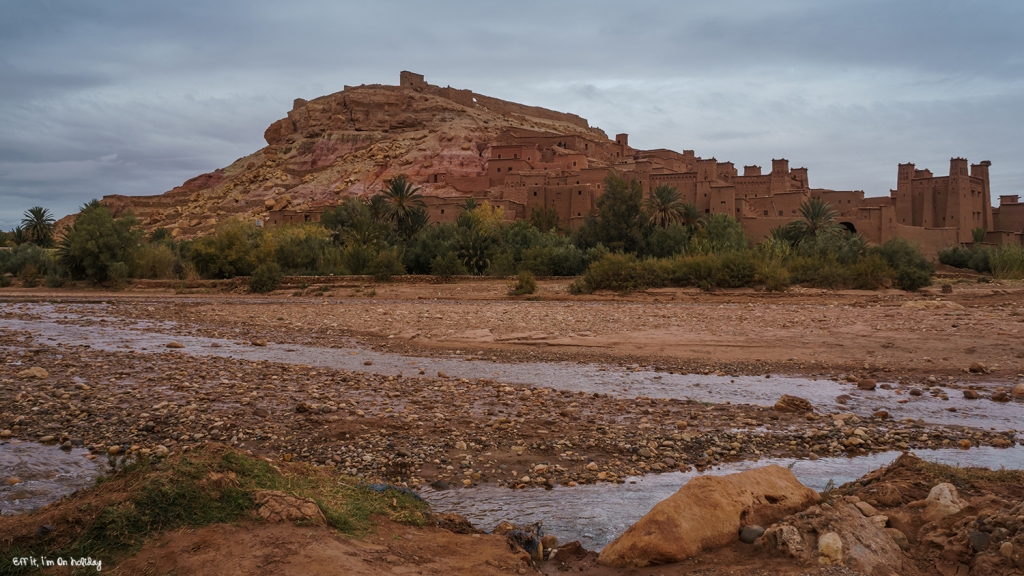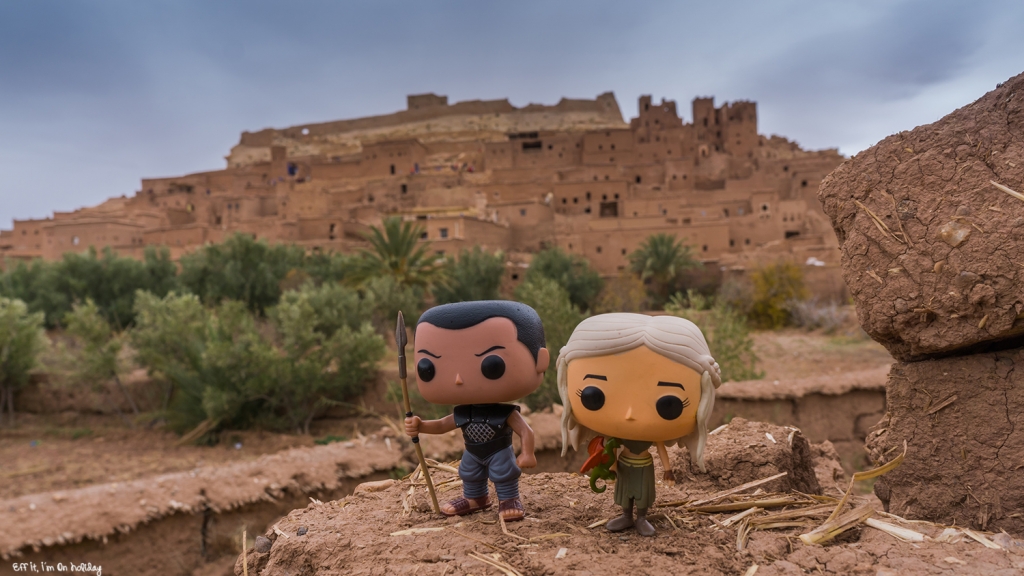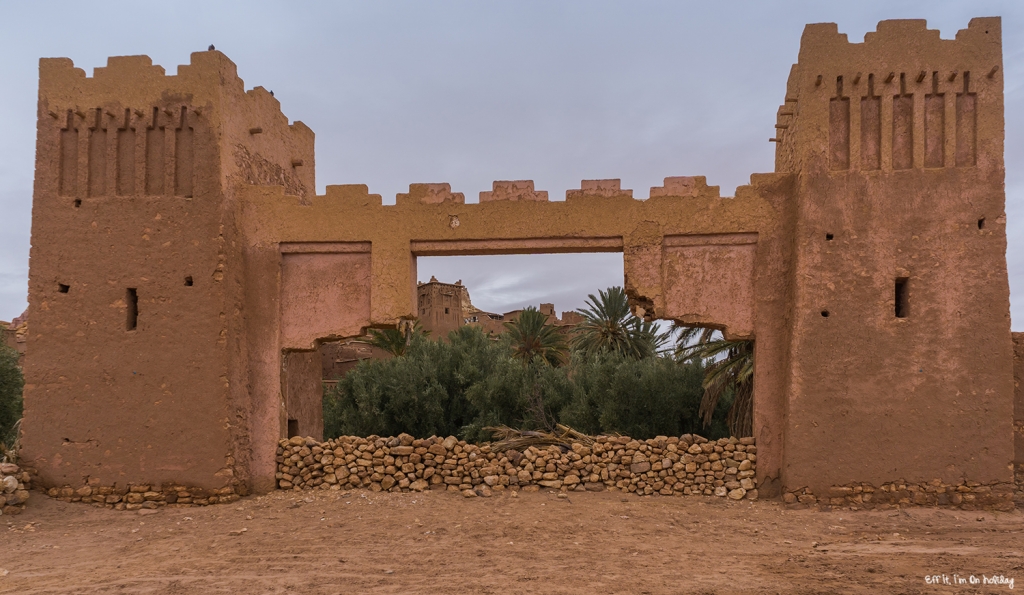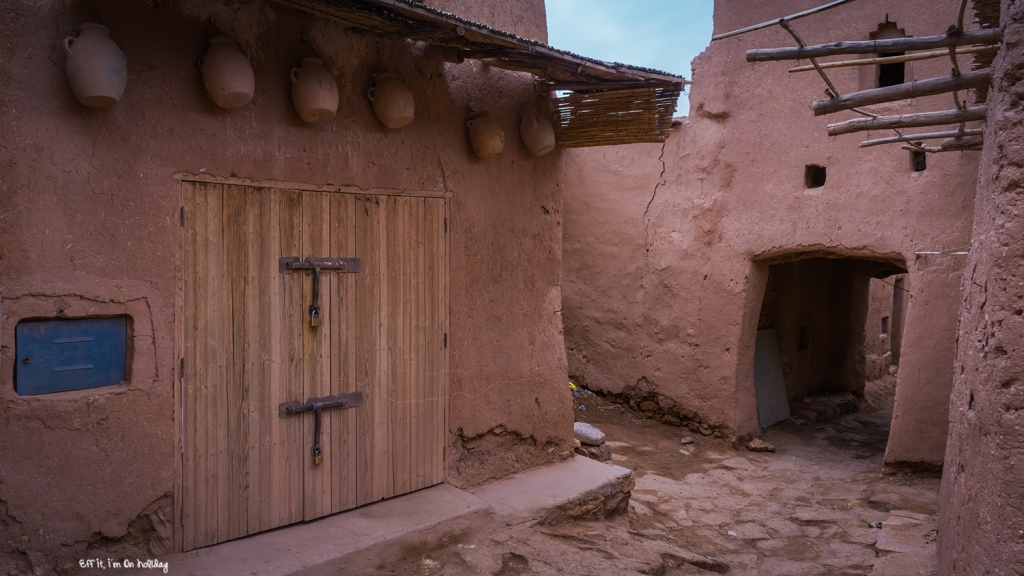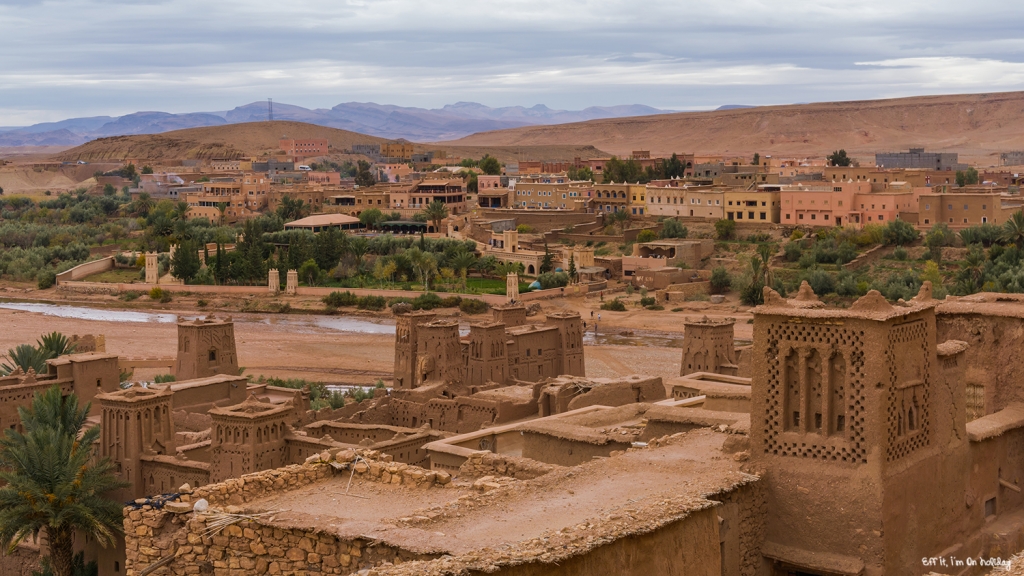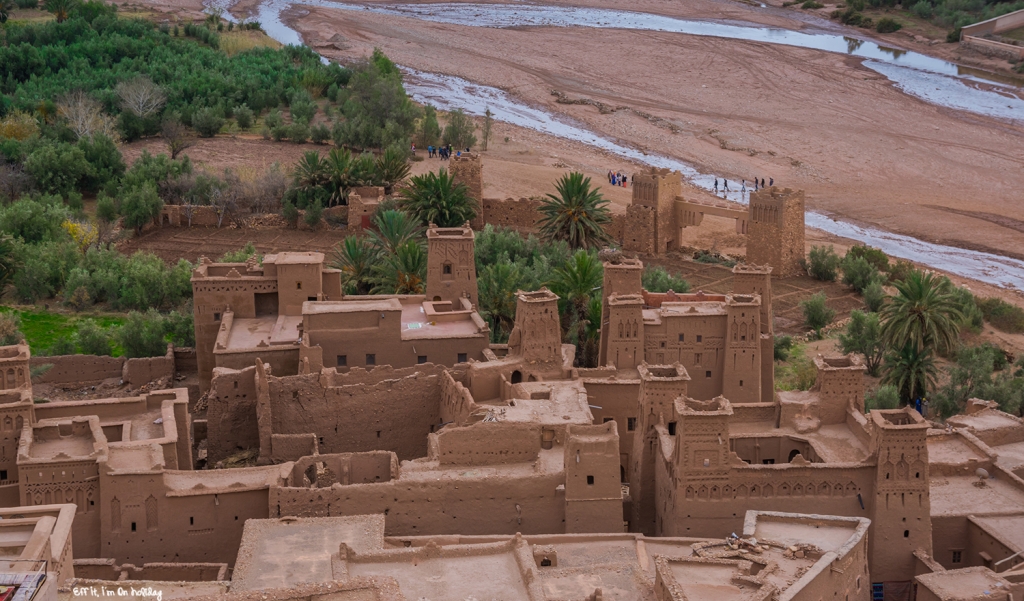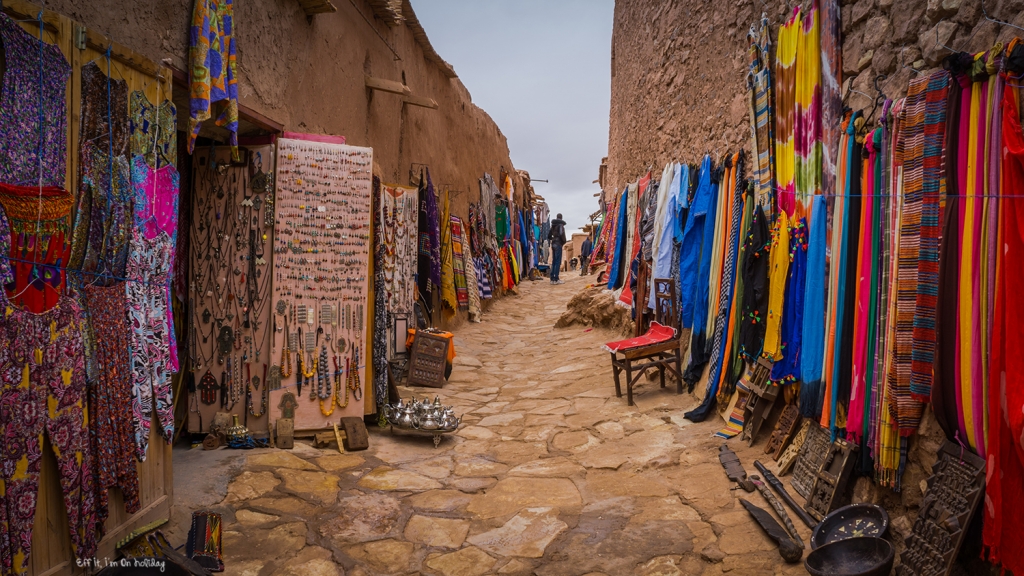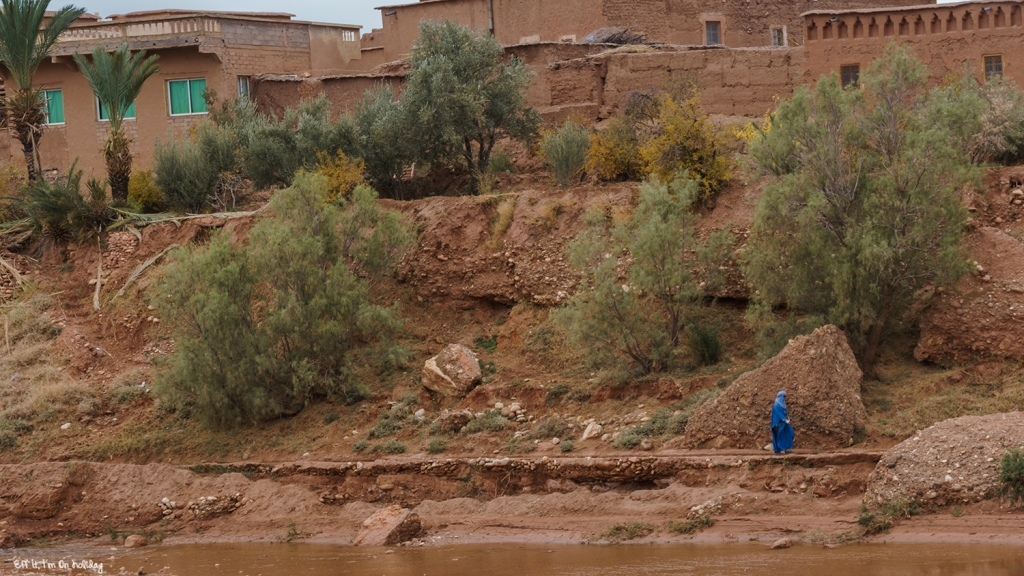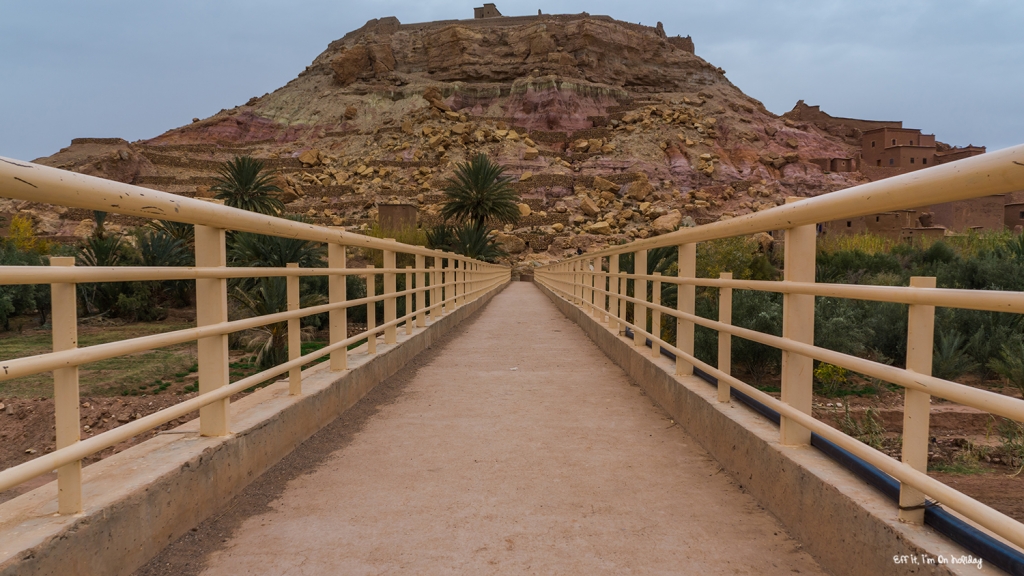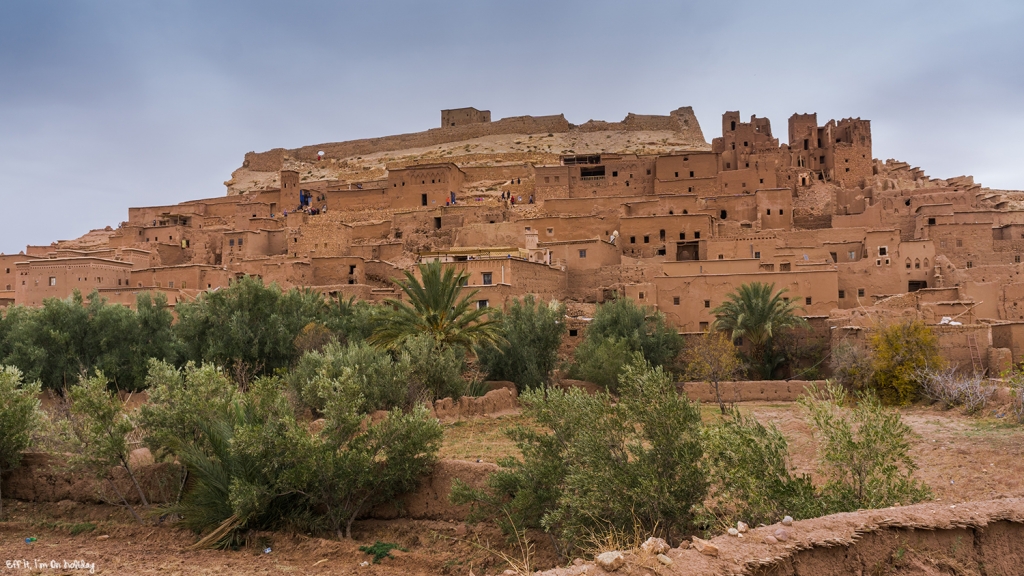 Have you ever visited Ait Ben Haddou? I hope you had better weather than I did…