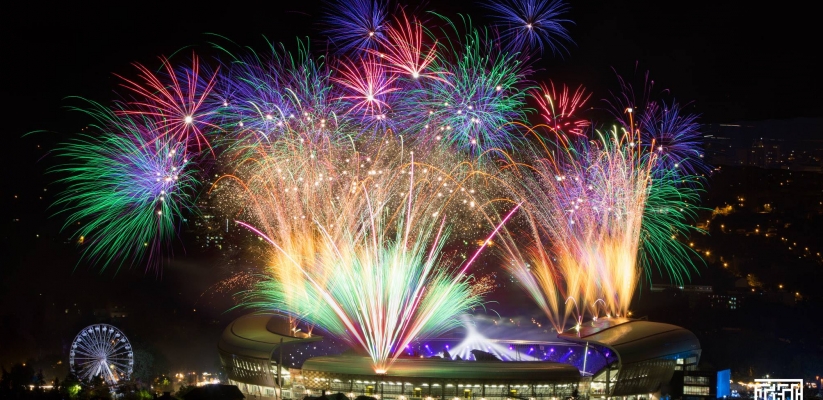 24 Fabulous Hours At Untold Festival In Cluj
Untold Festival is the largest electronic music festival in Eastern Europe and the biggest festival in Romania, held in the center of Cluj, the heart of Transylvania. Until last Friday, that's all I knew about the festival. But when they confirmed Ellie Goulding in spring, I knew that 2017 was going to be the year I'll finally go to Cluj. As you may recall, I'm a huge fan and I even went to Milan to see her last year, so I couldn't miss her when she came to my country. With huge accommodation prices (I'm beginning to think Cluj is too small for that many people) and unsure whether I'll like it or not, I'd decided to go only for one day, the day Ellie played, and come home the following morning. Luckily, she played on a Friday night, so on Saturday I could have been home in my bed.
When I suggested this no-sleep-plane-club-another-club plan to Paul, I figured he'd tell me to fuck off, but he wanted to see Ellie Goulding as well so one very early Friday morning we were at the airport, waiting for our very first internal flight, with a very long and exciting day ahead of us. (I had no idea when we landed in Cluj. Yes, the flight was that short….and I slept the whole time). Let me show you why you MUST go next year.
1. Cluj is a gorgeous city
I've only been once to Cluj almost 10 years ago and I didn't remember much from it, but now that I had some time before the festival, I could see the sights properly and it was enough to say I'll go back as soon as possible, preferably when there aren't over 30 degrees outside. Even though it doesn't come close to my favorite city in Romania, Sibiu (sorry Cluj, xoxo!), its charming old streets and historical buildings will make you feel like you've stepped back in time.
2. The whole city gets ready for Untold Festival
Cluj and Untold have become synonymous, Untold wouldn't be the same in another location and it's first and foremost an excellent way to promote the city. From the minute you step out of the plane there are posters with Untold everywhere. It's impossible not to find the festival since everywhere you go, there are signs pointing towards the festival area, or you see people wearing wristbands, anxious to see their favorite bands. Sure, there are people who love to complain, but if they would rent their apartment during the festival, they could easily spend two weeks in Thailand the following year. 😂 Yes, one of the downsides of the festival (for visitors at least) is the ridiculously high accommodation price. But the festival organizes cheap alternatives as well, like camping or staying in college dorms.
3. There's music for everyone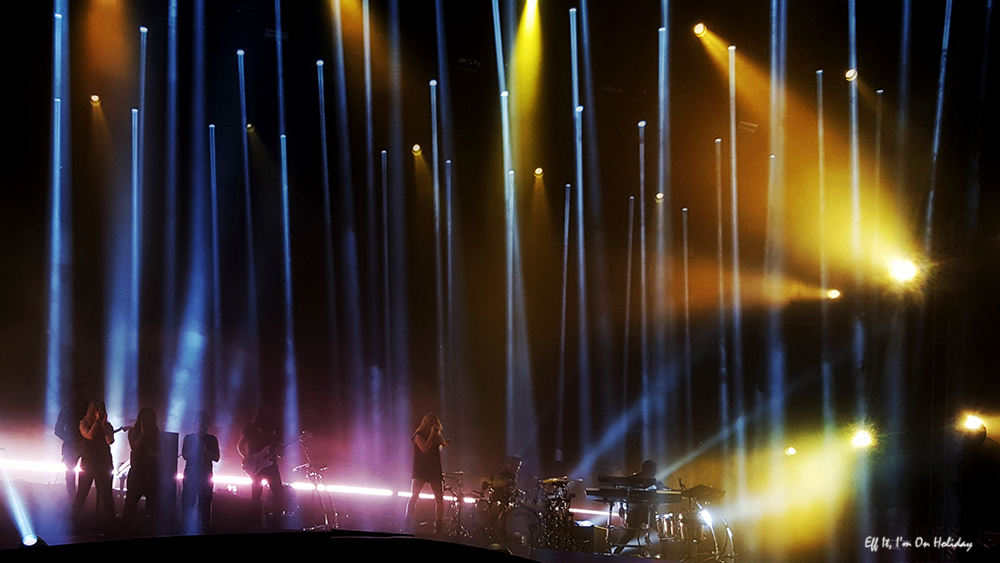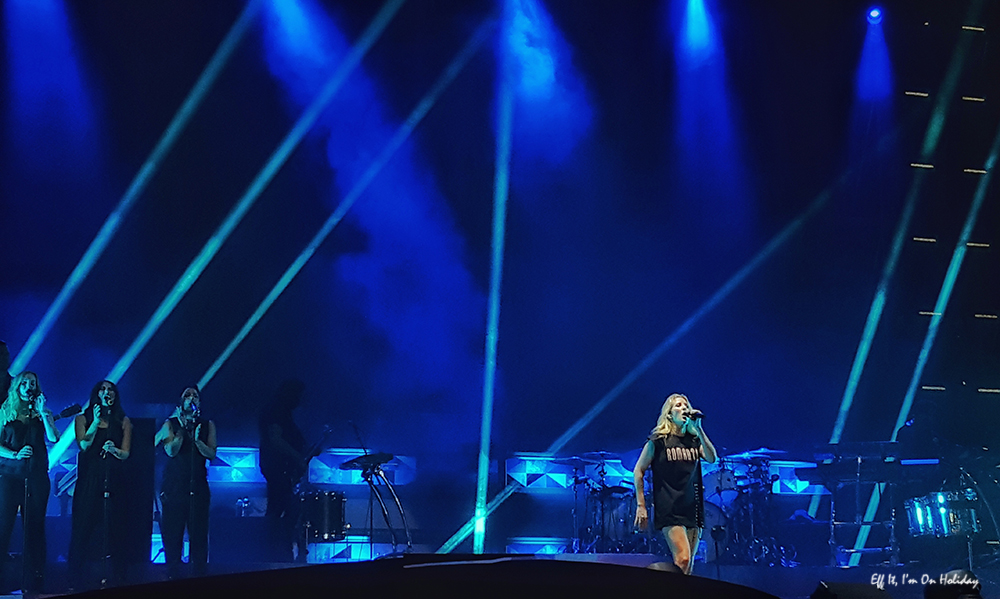 This is one of the first things I've learned about the festival. In the past, I would just dismiss it as boring electronic music, but since I was going to see miss Ellie Goulding (who is a pop singer), I paid more attention to the artists playing. There were 10 stages, with different artists playing on each.  I've stayed mostly in front of the main stage, waiting for Ellie, but the acts before her were all very different from one another. I'm never good at explaining genres, because back in my day, there was only pop and rock 😂 But I'll try: one was a promising new pop-rock with synthpop influences artist (Elle Exxe), the other was an indie-pop artist who is only 16 years old and had a beautiful and soothing voice (Jasmine Thompson). Then there was Ellie Goulding which was perfect as always and the sound was even better than the first time I've seen her in Milan, even though she only played for an hour. The following day they had Hurts on the main stage, a synthpop/soft-rock band who is incredible live, I've seen them once before and made sure to watch them on the live stream this time, wishing I was there. I've walked from one stage to another afterwards and there was a fabulous mix of different sounds coming from each stage. One had jazz, one had folk, one had pop, it didn't matter where you went, music was everywhere.
As to the main genre people are coming for….let's just say that although I love some EDM songs (especially from Alan Walker and Martin Garrix – who played on the last day), seeing DJs live wasn't for me….I quickly got bored. 😳
4. It's more than music
What I love most about festivals are the different activities you can do in between your favorite artists and Untold isn't short of fun activities, the festival area is huge! You can take photos with your friends using funny props, go on a Ferris wheel, jump from 10 meters on a giant air mattress (if you're feeling brave) or even sit on the iron throne from Game of Thrones (and have your friends bend the knee 😉 ). In addition, there  are a lot of cool food trucks where you can fill that empty stomach and get ready for another round of dancing.
5. It's a lot of fun
I seriously was not expecting it to enjoy the festival so much. I was thinking it will be crowded (it was, but manageable), that there will be a lot of electronic music that I won't enjoy (there wasn't) and that it's going to be full of kids (i.e. teenagers) – there were a lot of people my age and older too. People, too, can make a festival better and it wouldn't be the same without all the fun people you meet along the way. Untold is a place where you can be whoever you want, make new friends and dance like nobody's watching (and if they are, who cares, you'll be going home in a few days anyway).
Because seeing is believing, here's a short recap from the second day of the festival – the day I've attended – courtesy of Untold:
I'm already thinking of going to Untold 2018 – would you like to come?
Note: the cover photo belongs to Untold Festival, while the others are taken by me with my phone (sorry about that!). This should go without saying, but I'm in no way associated with Untold, nor was I paid or sponsored to write this post – just a guy writing about a fun experience! 😉