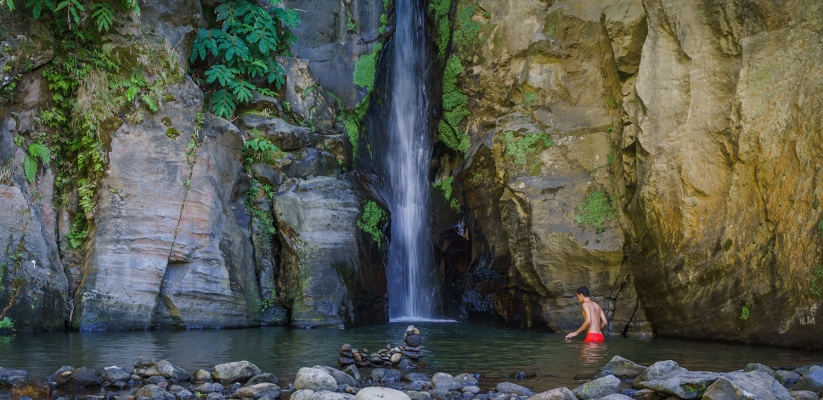 Sao Miguel, The Island You Never Knew You Have To Visit
You know that feeling when you visit a place that's absolutely amazing and no one you know has ever been there? The feeling when you want to tell the whole world about it, yet you're worried that if everyone rushes there, it may lose just what makes it so unique. Such a place is Sao Miguel, the largest island in the Azores archipelago. What I loved the most about it was simply being in a place where it was only me and the sound of the ocean crashing into the rocks, playful seagulls and maybe a friendly cat here and there. So I'll show you why you should visit Sao Miguel and while I urge you all to visit, I'll be cautious and hope the island's remote location won't make it as crazy busy as Lisbon is nowadays.

Naturally, when you hear island in the middle of the ocean, you might be tempted to think of beaches, clubbing and partying all night. Let me stop you right there. Sao Miguel and, as far as I know, the rest of the Azores islands are anything but a party destination so if that's what you're looking for, then Mallorca is always there for you. Likewise, if you're looking to relax on the beach all day, you best be looking for another place, where the weather isn't so moody (and maybe has more regular sandy beaches).
The weather in Sao Miguel is its own kind of special, one moment it's sunny and before you know it, clouds appear and it starts raining. When I wanted to take a dip in the ocean it rained three times by the time I reached the shore. Did I mention my hotel was on the beach? 😆
Still with me? Good, you must like me a lot and you're still interested in Sao Miguel. Or you scrolled down, looked at the pictures, then went back to read this part too. Either way, let me show you why you should visit Sao Miguel.
The ocean is everywhere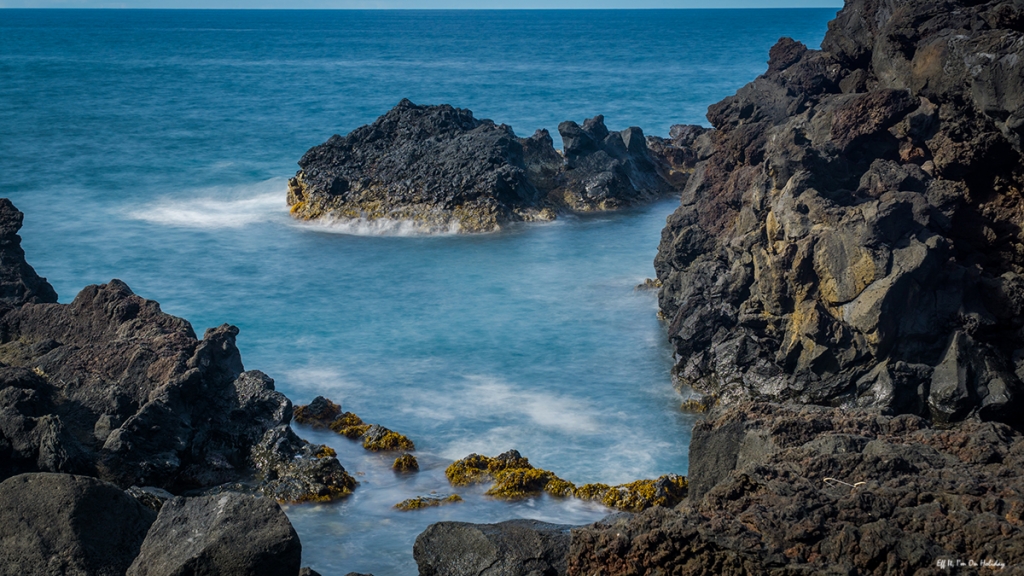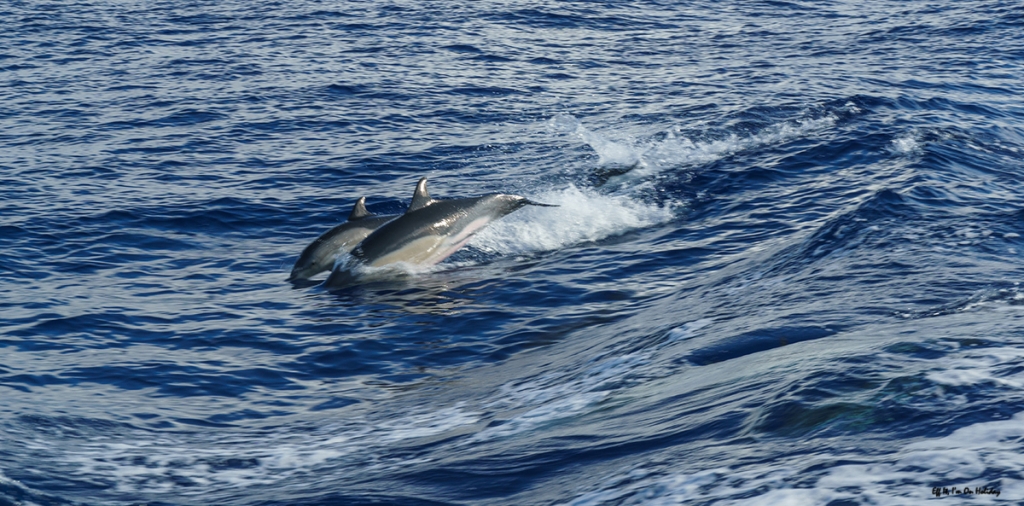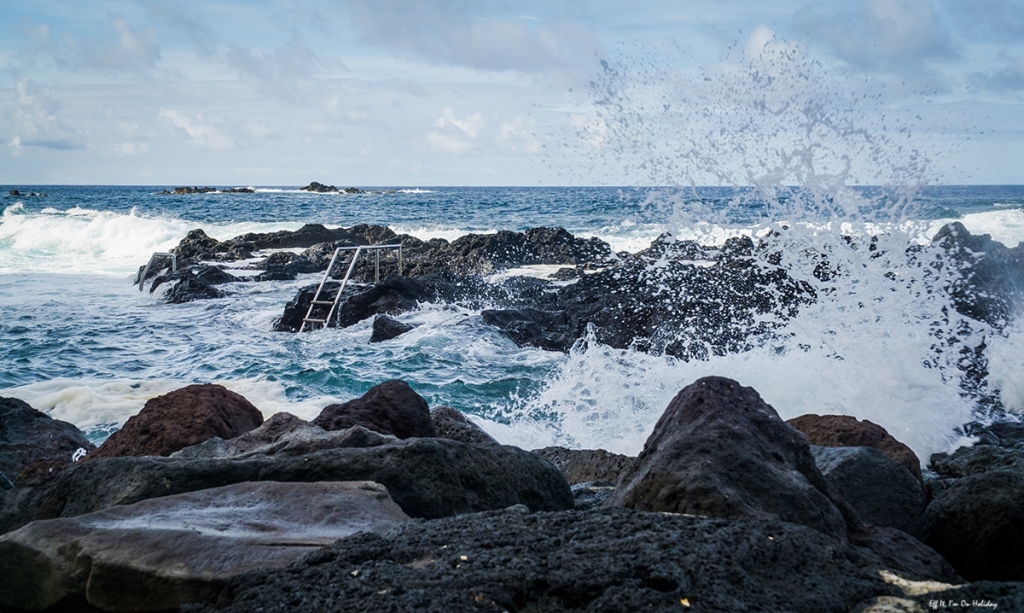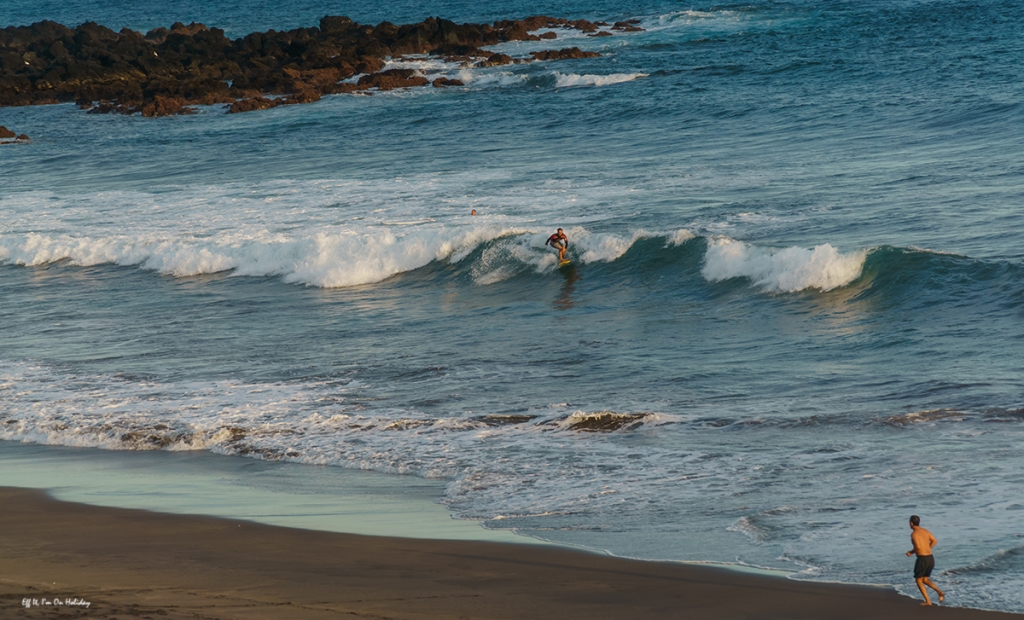 This might be the dumbest thing I've ever wrote, considering I'm talking about an island. But it got your attention (and maybe a few giggles), right? What I meant was, you can do all kinds of fun ocean-related activities. Surf, go whale and dolphin watching, swim, chill in natural pools in the western part of the island or just jog on the beach.  I had a hotel with an ocean view and I would go to sleep and wake up to the sound of the ocean. Should've recorded it and play it whenever I start to miss it.
Breathtaking views all around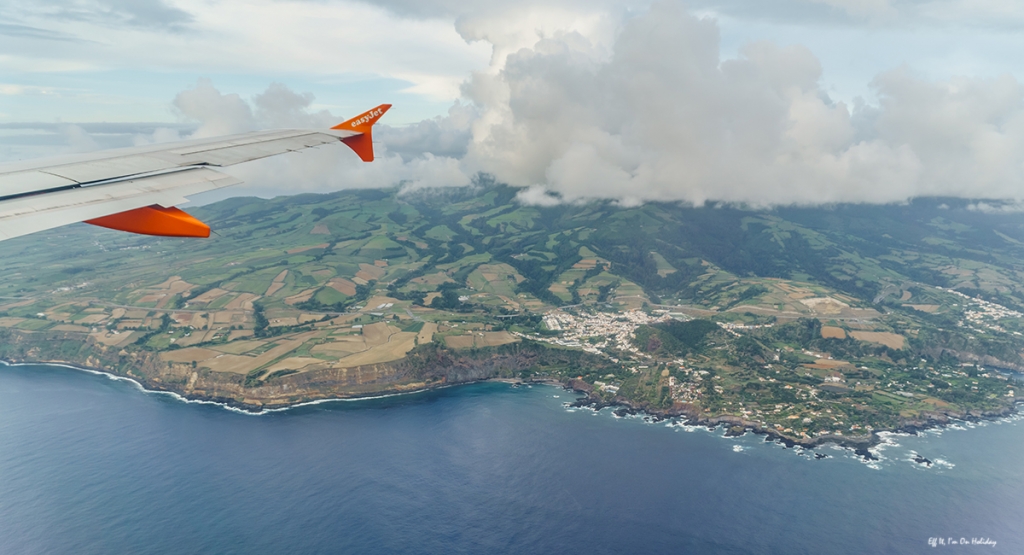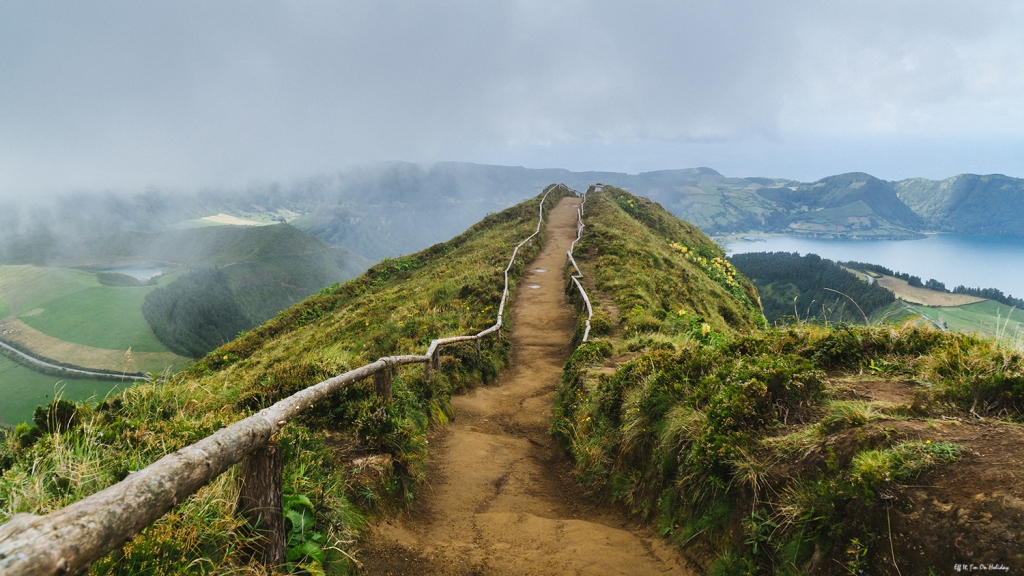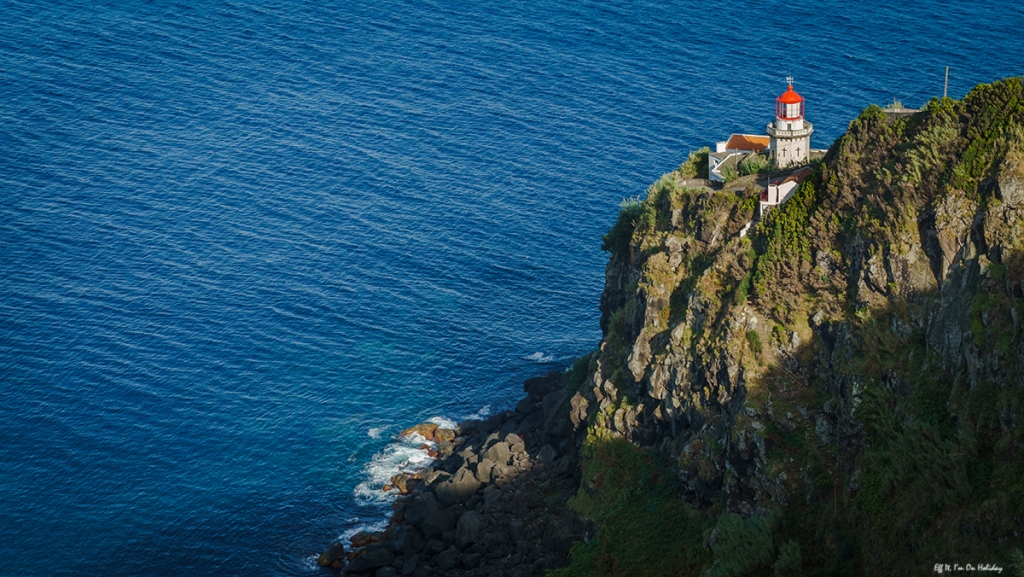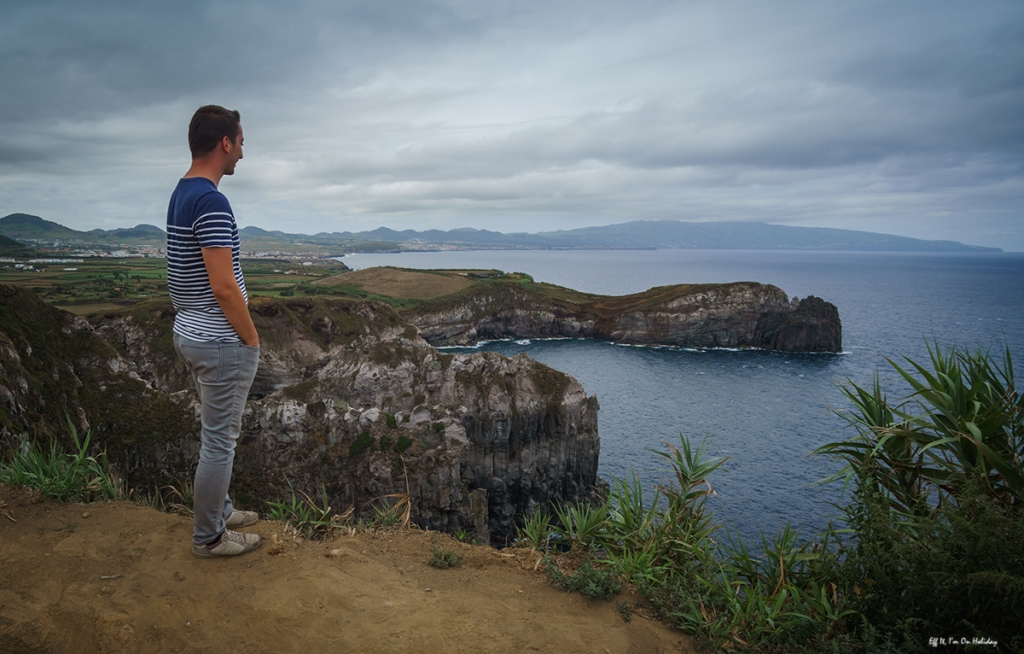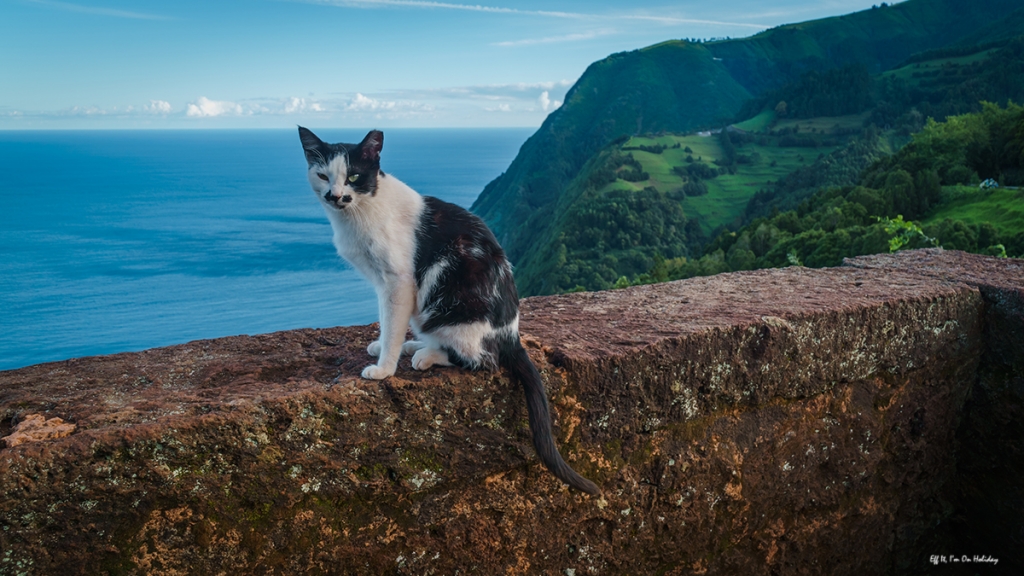 Just like the ocean, there are breathtaking miradouros (Portuguese word for viewpoint), everywhere, you can stop your car at any given place (please don't block the road though) and you'll have an incredible view in front of you. In some places you'll find friendly cats, in others tourists in awe, just like you. In some places though (like in Nordeste) there's only you and the ocean.
Bathing in thermal springs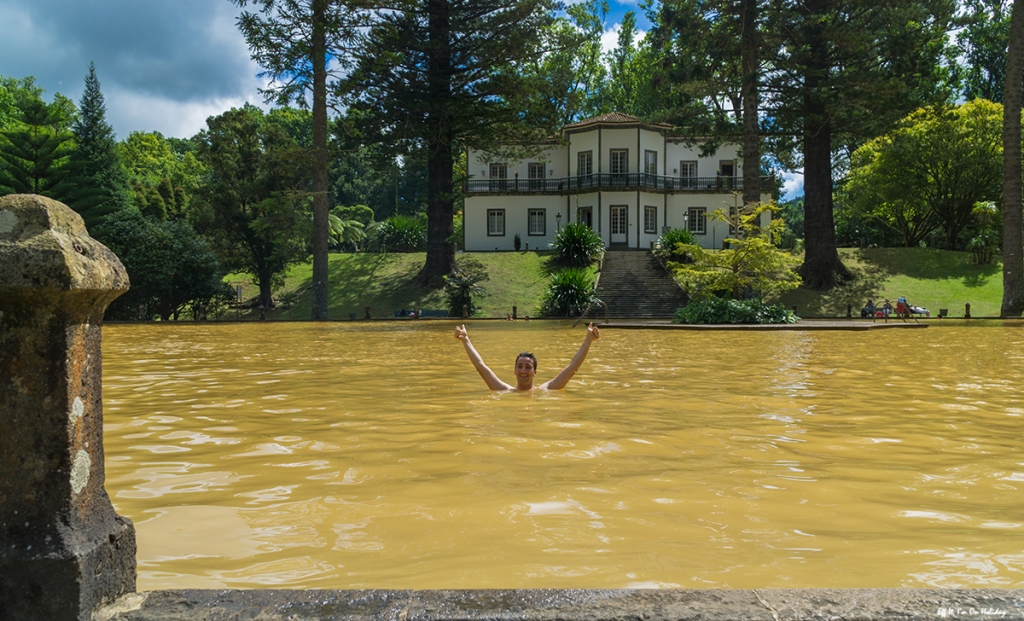 I know what you must be thinking: why is that water so orange? You're so good looking (thank you!). That mansion looks nice. How many people had to pee to fill that pool? Let me assure you though, no skin diseases came out of it! In fact, it's a very relaxing way to spend a couple of hours, bathing in the thermal springs of Sao Miguel. You can even feel all the stress leaving your body in one of the natural hot tubs.
See the only tea plantation in Europe
That's right, the only tea plantation in Europe is on the small island of Sao Miguel. You can walk between the fields, see how the tea is processed, made and packed and even try some of their flavours. Oh, did I mention this is completely free? In fact, a trip to Sao Miguel isn't going to set you back at all.
Peaceful lakes are around every corner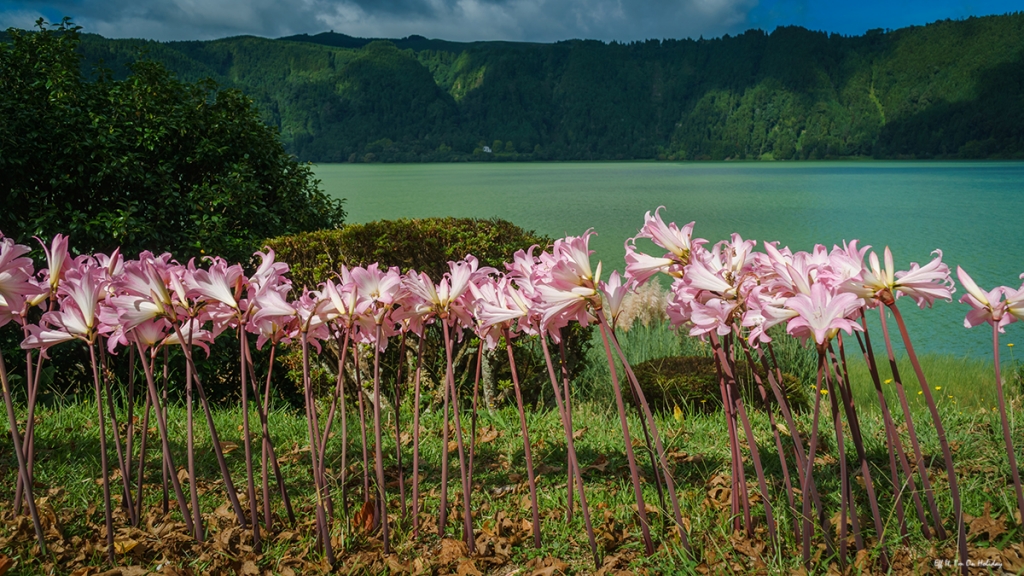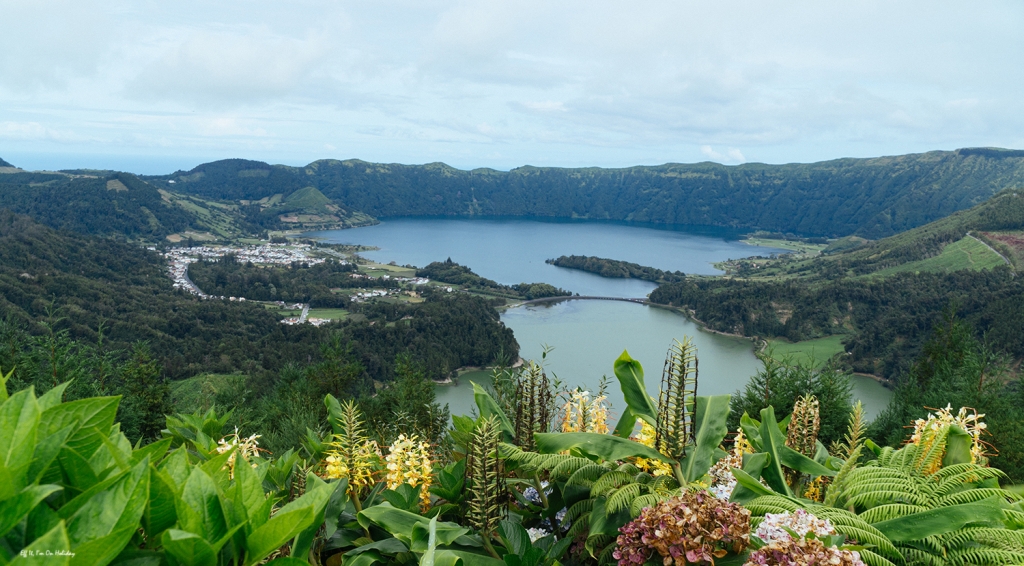 If there's one word that instantly makes me think of the Azores, it's this one: lagoa (or lake, in English). I've seen so many beautiful lakes that it's impossible to pick a favorite. One was green, one was blue, one had beautiful flowers around, one was as peaceful as it can be. Simply perfect.
An abundance of waterfalls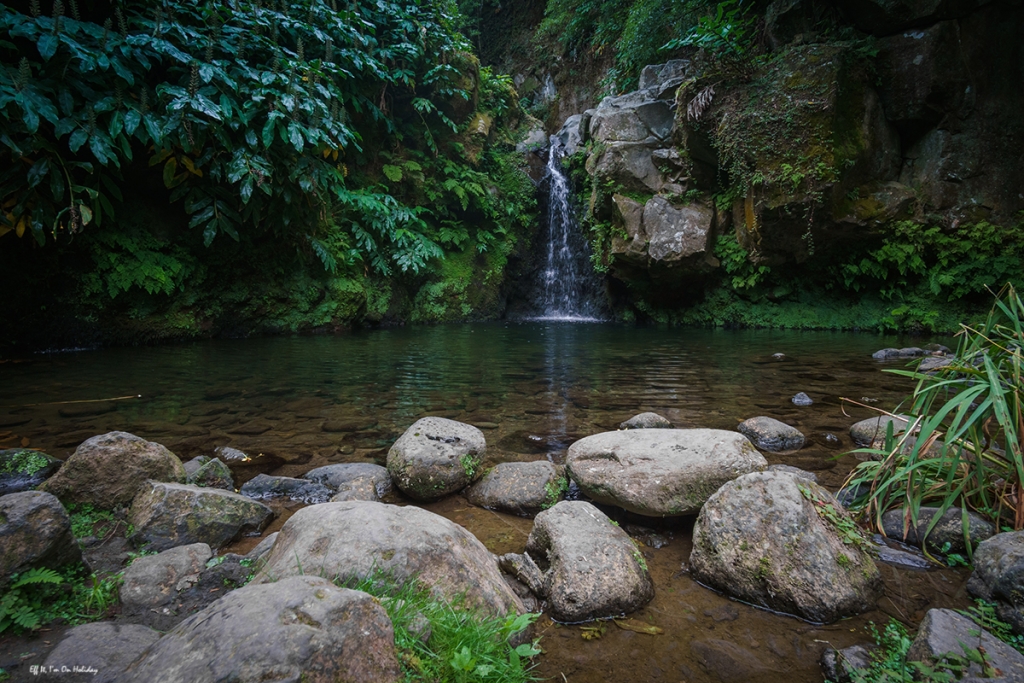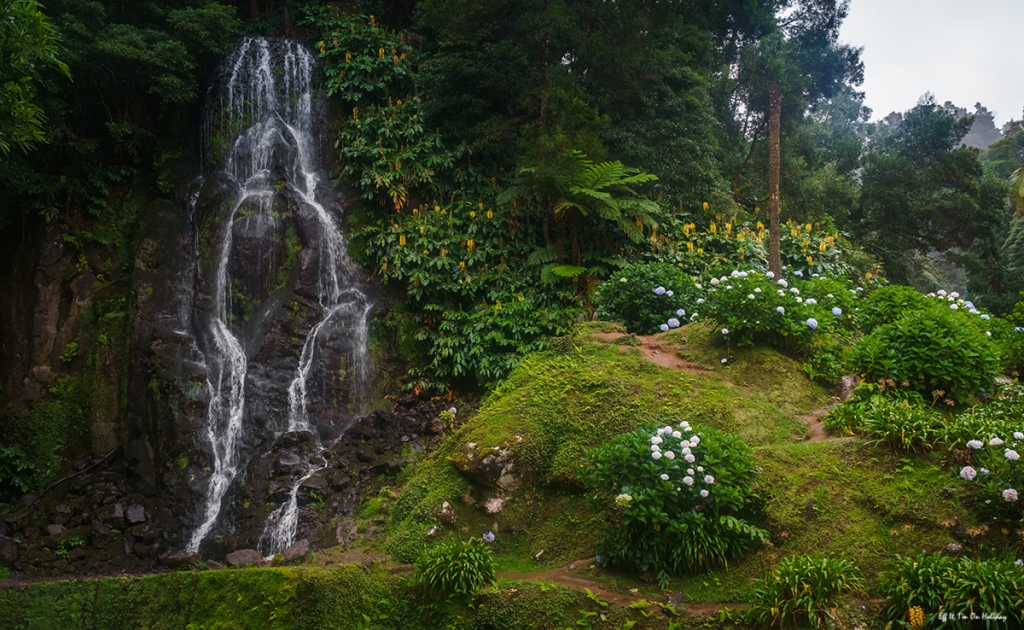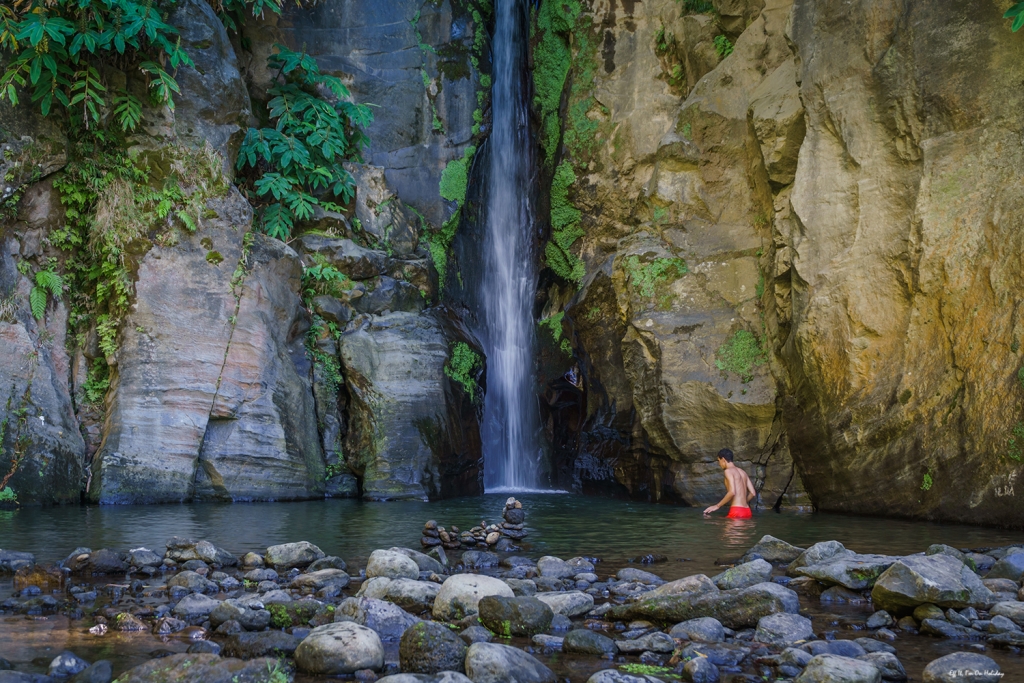 Granted, not as many waterfalls as in Iceland, but as they are one of my favorite things to photograph, I loved each and every one of them. They proved more difficult to capture though, because of weather conditions, odd light and unstable rocks. Still, I can only imagine how beautiful they must be in spring, next to flowers in full bloom.
There's always time for a picnic in Sao Miguel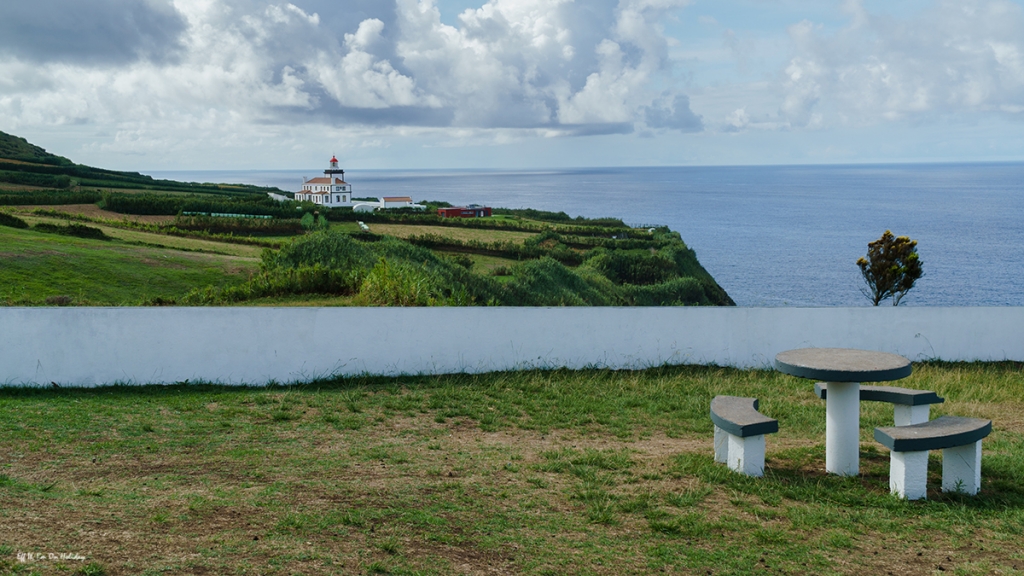 Okay, I know no one will travel to Sao Miguel just for a picnic, but it made me smile every time I saw a picnic table on the side of the road. Almost all of them had an amazing view behind them, what better way to have lunch or a snack? 😉
Did I manage to make you curious about Sao Miguel? Would you like to see more?