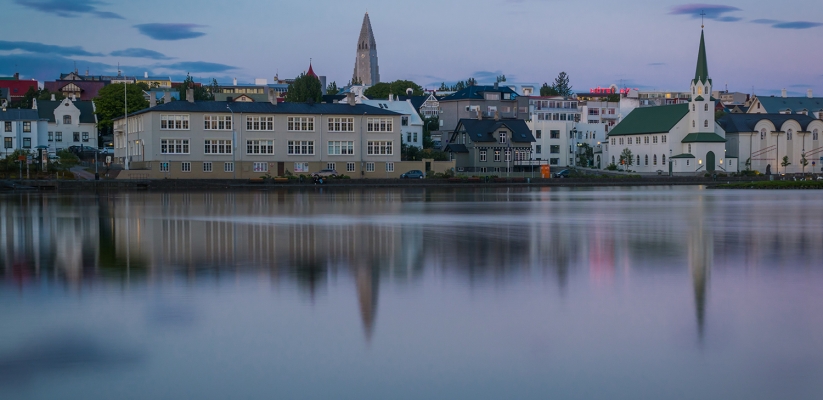 We Need To Talk About Reykjavik
If you've been following me for a while, or even if it's your first time here (hi, don't be a stranger! 😀 ), you'll know that it's always been a dream of mine to visit Iceland and I finally made it happen this summer. And while the country has been everything I've ever dreamed of and more, Reykjavik, the capital and largest city, was….well, not.
I'm sure my high expectations played a huge part in my first impression of Reykjavik and the fact that when I arrived I was met with a gray, empty and rainy city certainly didn't help. It's not that I hated or even disliked it, but it was extremely underwhelming and while I'll always remember fondly my time in Iceland and think of going back, Reykjavik is harder to picture. I am aware that for most it's merely a short stop on a larger tour of the island or a base if you want to do day trips (like we did). You'll never hear anyone say "you know what I need right now? A Reykjavik city break!". Still, I was expecting more from the capital of such a beautiful country.
Because I've always been honest with my impressions of a place, here are all the ways Reykjavik didn't meet my expectations, and the things I have liked. I've yet to go somewhere and completely hate it, I always manage to find something to like in every place I visit (wish I could say the same about people 😳)
👍 The apartment we've rented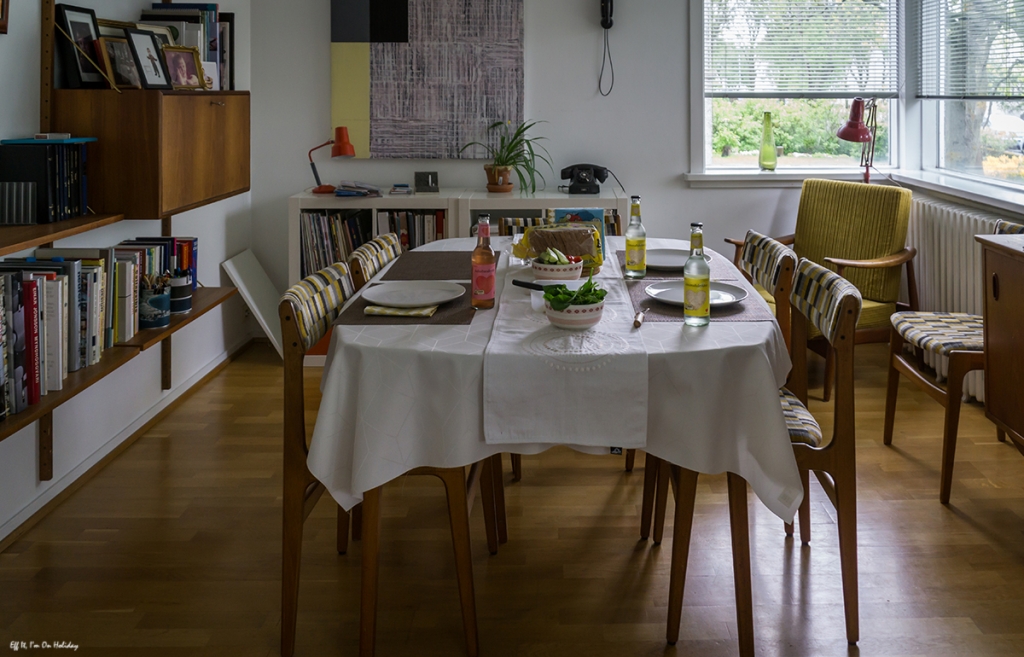 I should start with this: Iceland is heeeeeella expensive and Reykjavik even more so, even our Golden Circle tour guide said that they don't go to restaurants and advised us to cook our own meals. I knew from the start that I wanted to book an apartment, especially with hotel rates being so high. So when I found an Airbnb apartment with great location and price, I didn't hesitate to book and it turned out to be one of the best decisions of the trip. It's funny, once I was inside, I didn't really feel in Reykjavik, I felt at home. It was warm, had amazing music (thanks to the Spotify playlist and Sonos system of our host) and we cooked meals every evening, saving money by shopping at the supermarket nearby. And by we, I actually mean me. I cooked for my friends. 😂
👎 I was expecting it to look more like Bergen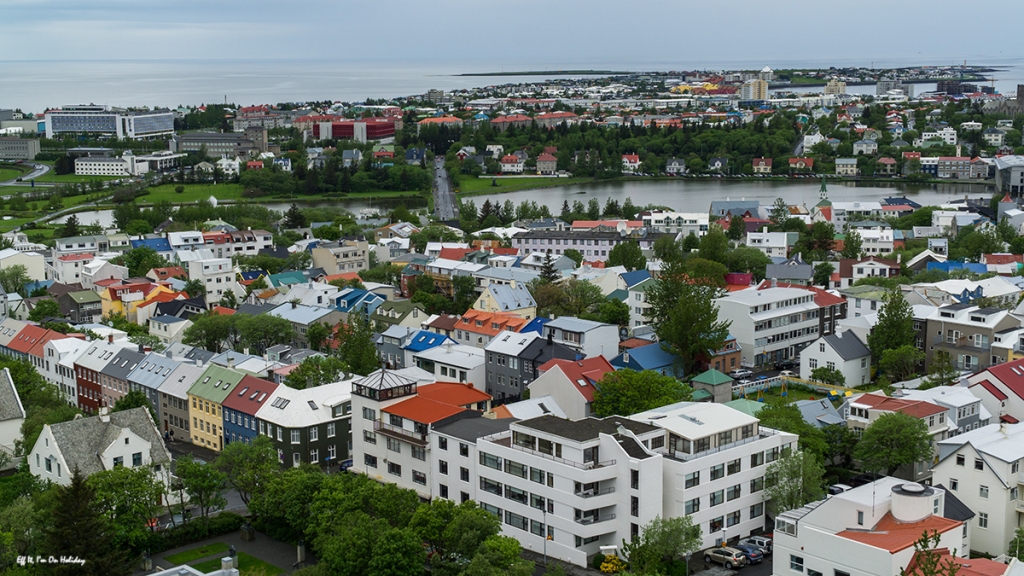 It's true, I've never been to Bergen, but I've seen so many photos online (for instance Lucy's beautiful post) and I was expecting Reykjavik to look similar. Charming wooden houses on the ocean shore, with an abundance of color reflecting in the water. Well, think again. There aren't any wooden houses in Iceland (or at least, none in Reykjavik) because they don't really have much wood and while it's super lovely to wander on the ocean shore (called Sculpture & Shore Walk), especially at sunset, the buildings are anything but cute and colorful. Tall modern buildings next to gray concrete blocks wasn't what I imagined at all. Which brings us to my next point.
👎 Odd architecture mixture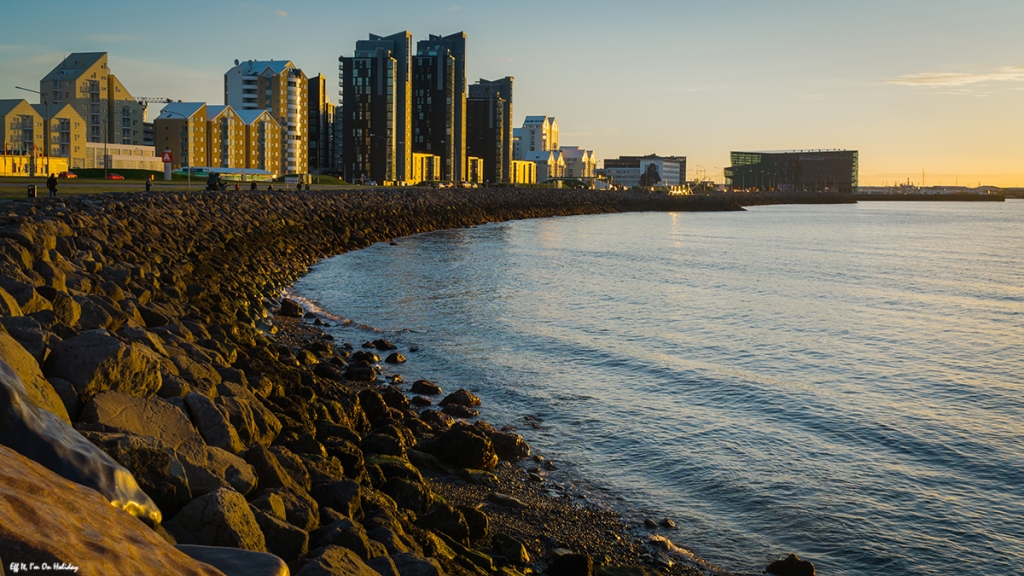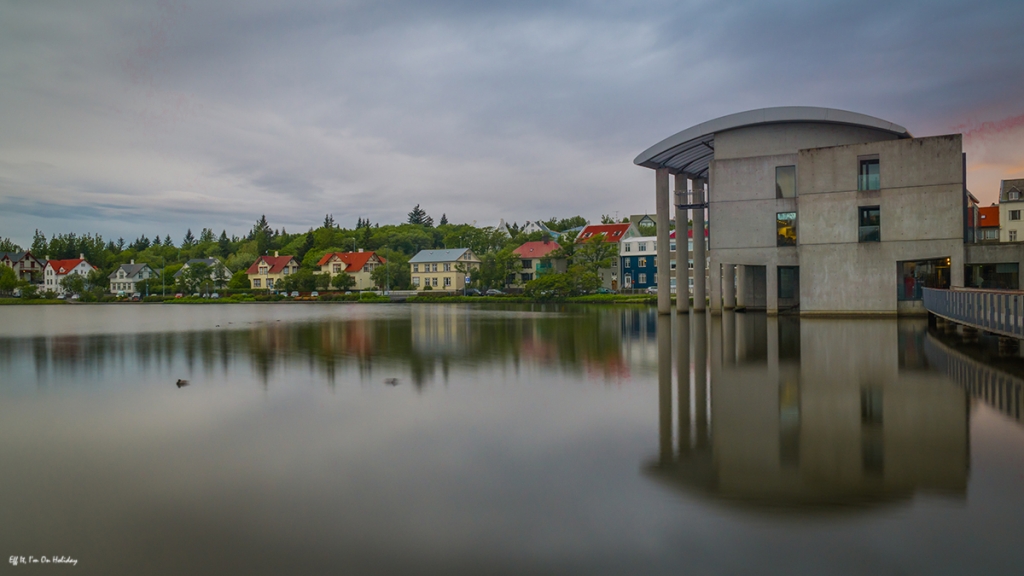 This is one of the things I hate the most about my hometown so imagine my disappointment when I found it in a city I've wanted to see for a long time. I would have been fine with the unexpected ocean shore and I would have liked it a lot more if all the buildings in the city center had a similar style, but there were streets where there weren't two buildings alike. At one corner you had cute colorful houses, at another I'd find the same plain gray buildings I have back home in my neighbourhood. Even their city hall looked a bit like a prison (which would be great for our corrupt politicians back home, hmmmm). I understand that they every building needs to respect certain standards to be earthquake resistant and I understand that they don't build them to look appealing to tourists but still, I couldn't help but feel a bit let down.
👍 But some parts of the city center were truly charming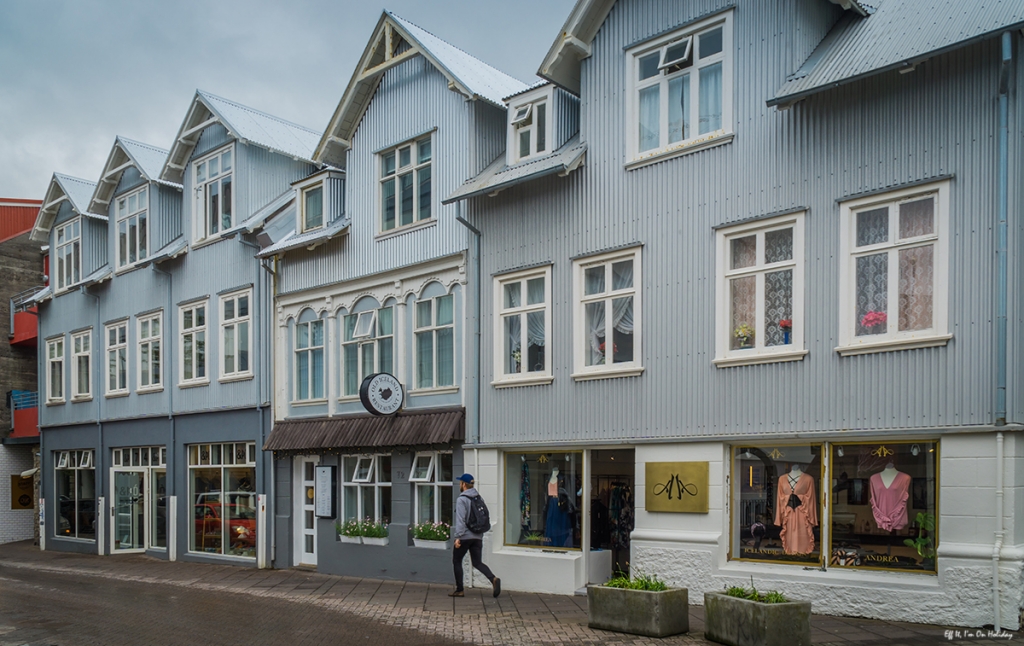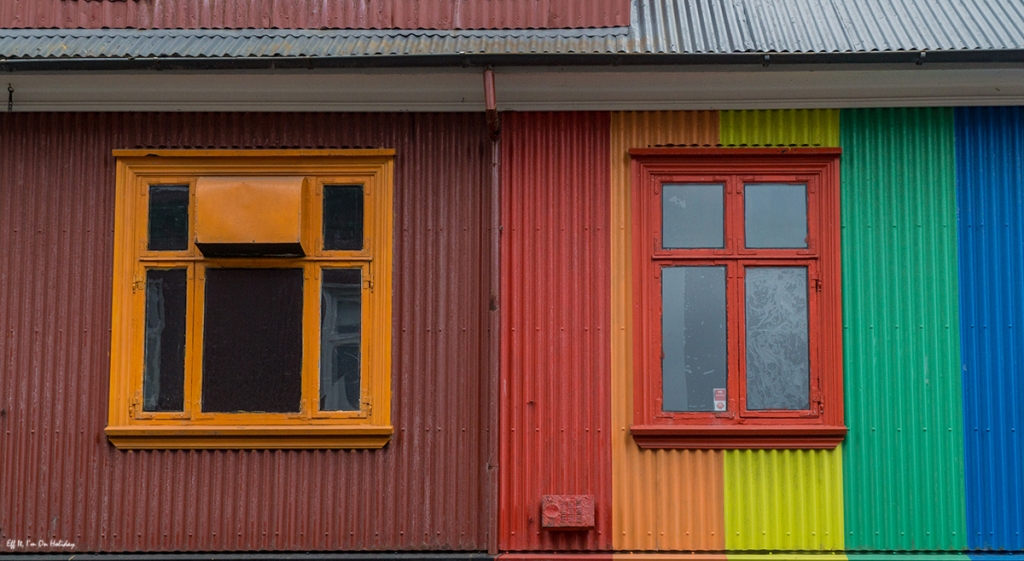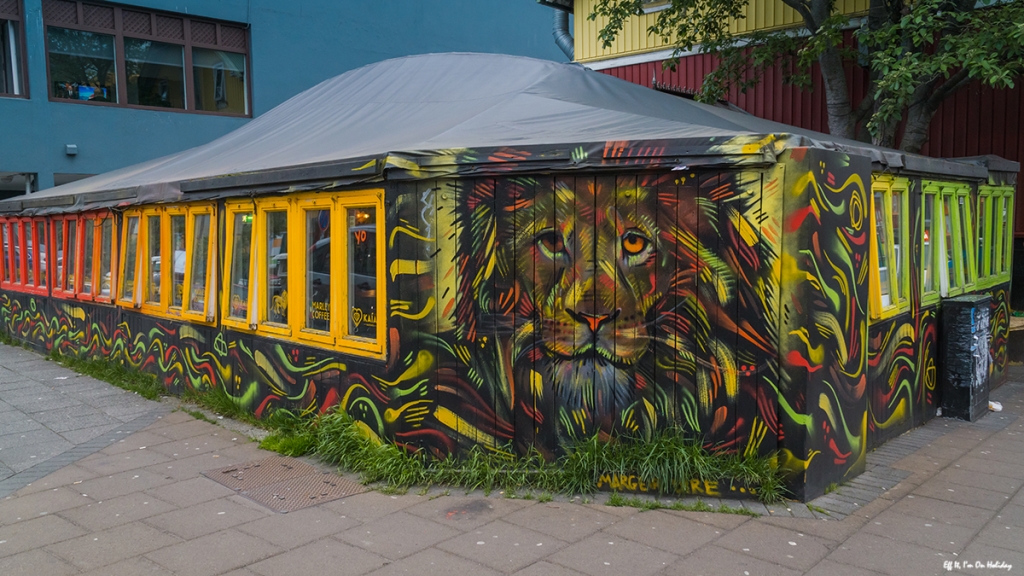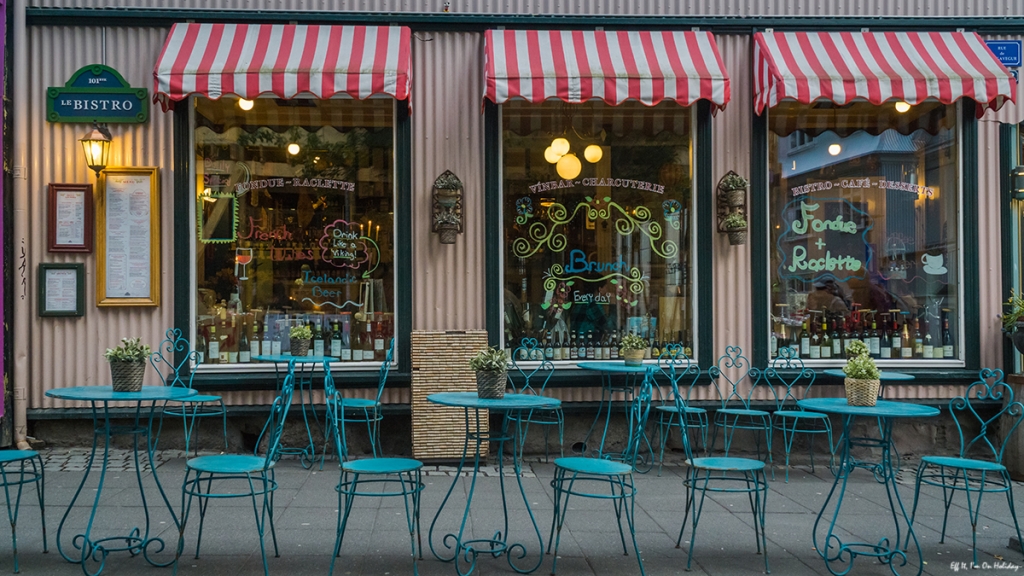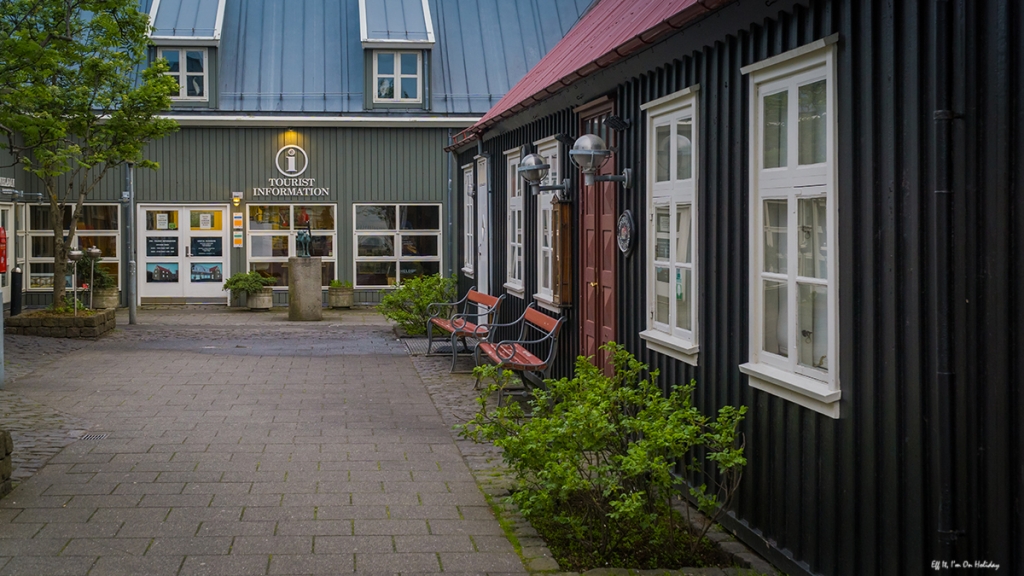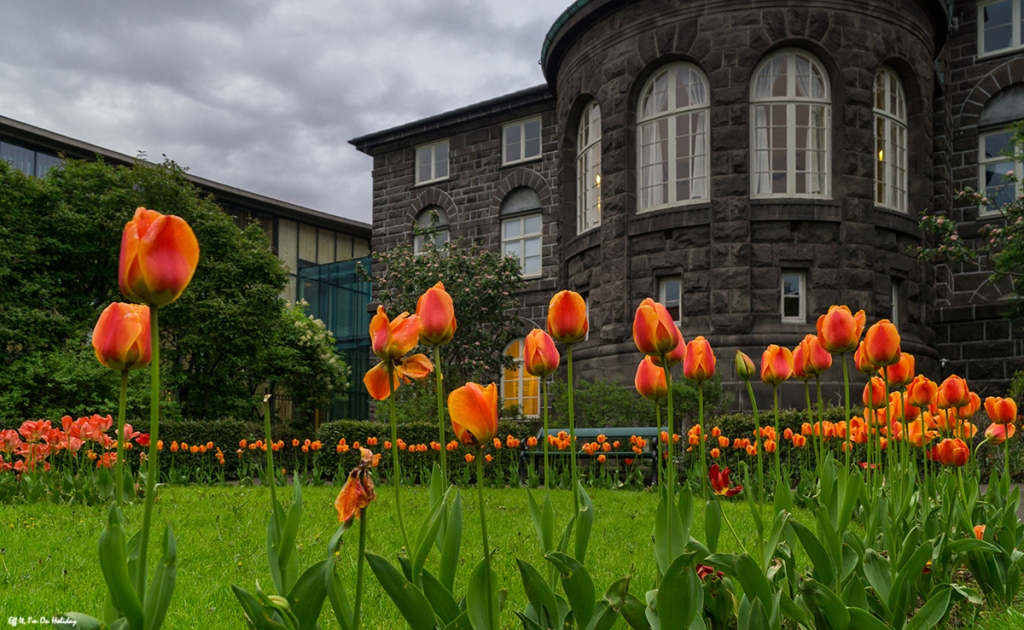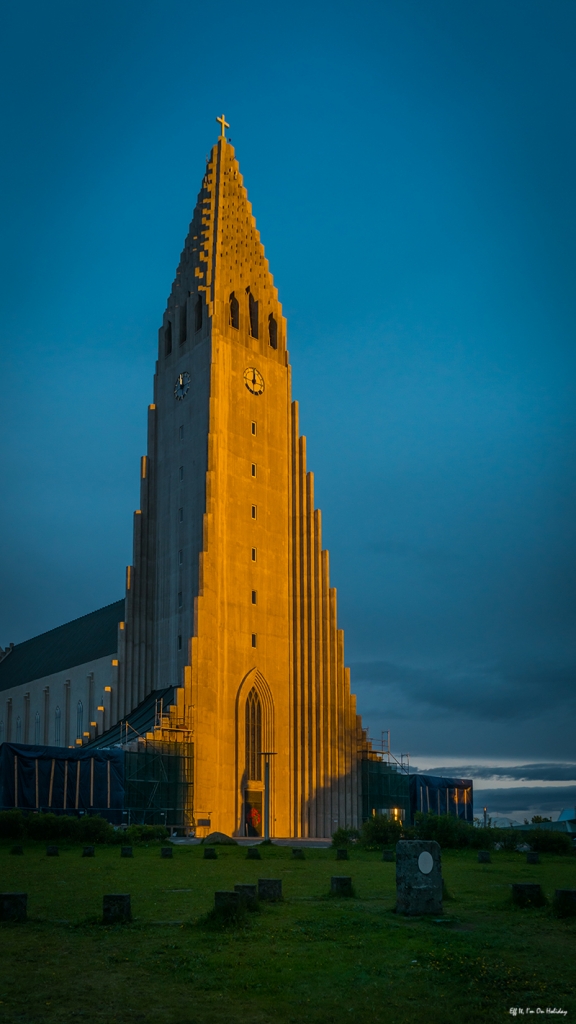 After getting over the initial underwhelming feeling I started to appreciate Reykjavik more and more, being pleasantly surprised by some things I would discover: colorful buildings, delightful street art, inviting cafes, the Icelandic parliament, the area across the street from the city hall or the way the almost-midnight sun (as we liked to call it) reflected in the Hallgrímskirkja church at sunset.
👎 I didn't expect so many cars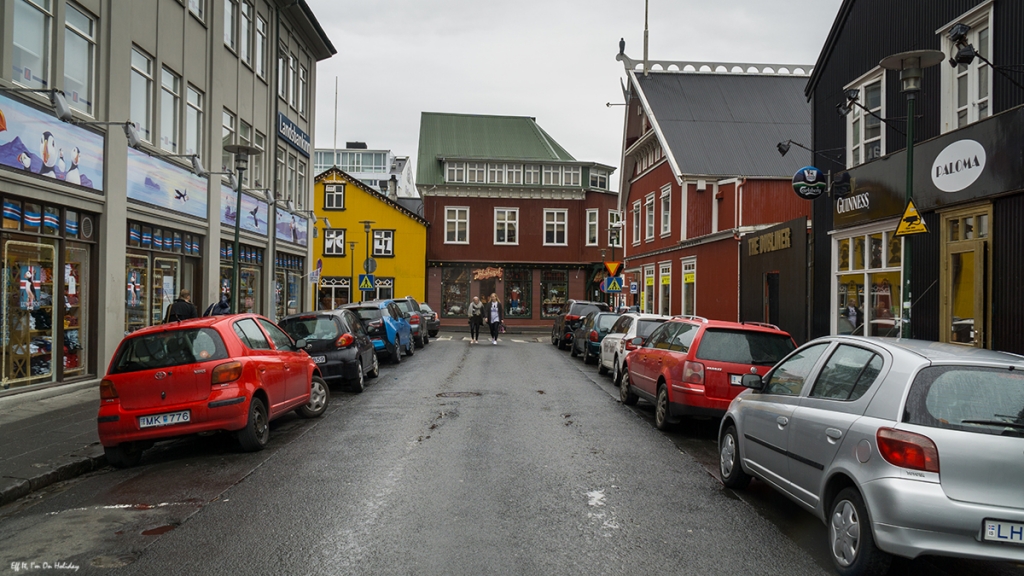 Seriously, except for a few pedestrian streets in the city center, there were cars everywhere – yet another thing I dislike about my hometown. Guess I had an unrealistic expectation, thinking it's going to be like in The Secret Life of Walter Mitty, with almost empty towns (which was true, for smaller towns in the country). It's funny though, I saw a lot of parked cars, yet if I were to cross the street, I'd have more chances to be hit by a clumsy puffin, than a car. 😂
👍 Cozy cafes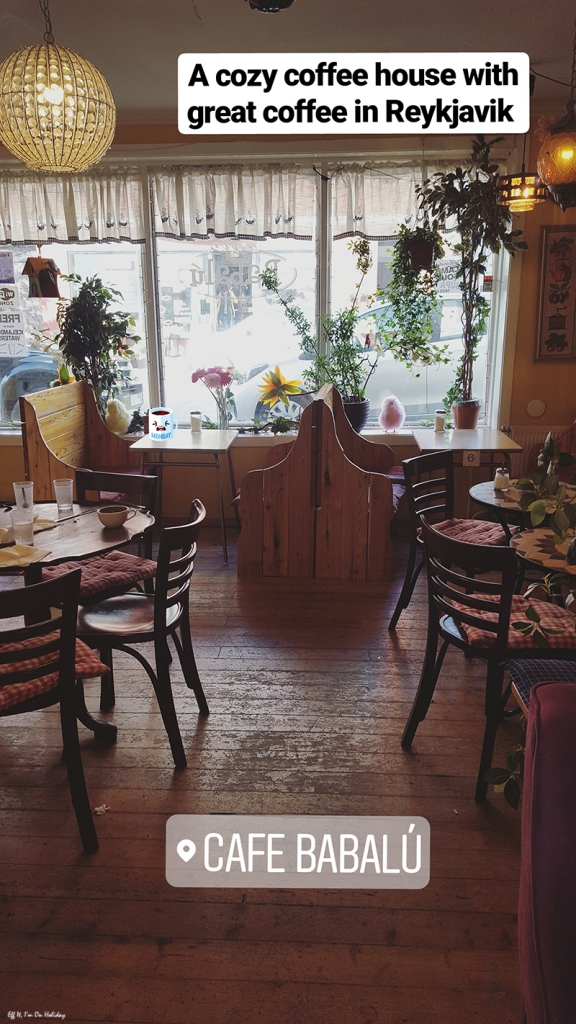 I admit, I'm a sucker for a cozy cafe.  Good coffee in a lovely setting  can make everything better instantly. I had my first coffee in Iceland in the Old Harbour of Reykjavik,  after being rained on, cold and tired from walking up at an ungodly hour to catch the flight. Needless to say, I was feeling pretty disappointed. We had bought tickets to  a puffin sightseeing boat tour and because we had some time to kill, went in a cafe to warm up. A few sips of a ridiculously strong coffee and my spirits (as well as my heart rate) were lifted. But my favorite cafe was the one in the photo above, found on my last day, while I desperately wanted a good coffee. I had passed it a few times before but it was never opened so when it finally was, I went in and it had an incredibly good cinnamon smell (my favorite) and chill music. Right away I regretted having to go back to the apartment and pack, but at least the coffee was the best I've had in Iceland.
👎 Not many things to do
Sadly, there didn't seem to be many things to see and do in Reykjavik and most of them could be easily done in a few hours. Normally I don't have a problem with that as long as it has charming streets that you can wander around for hours. But then we're back to what I said earlier. The weather wasn't friendly either, we've only had one afternoon with clear skies and warm temperatures, the rest of the time was more or less non stop rain, so wandering around wasn't as enjoyable as I'd hoped.
👍 Christmas store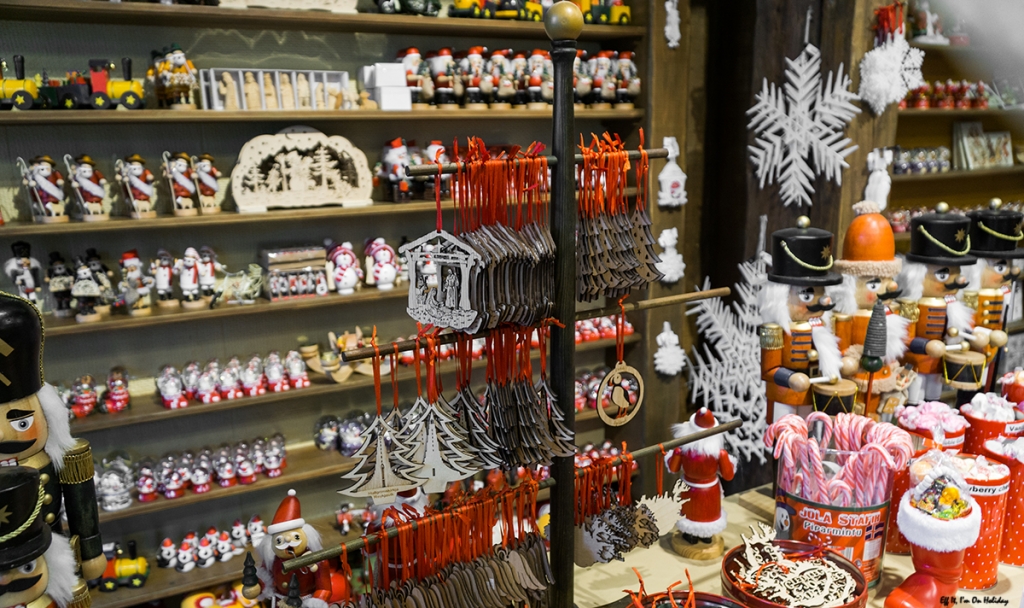 This one deserves its own special paragraph, as I love all year round Christmas stores and lately I've been collecting ornaments from different places I visited. So naturally, I couldn't leave without a small wooden puffin for my Christmas tree. Best €17 I've ever spent? Let's say yes and ignore the ridiculously high price. 😂
What did you think of Reykjavik? Would you like to visit it?