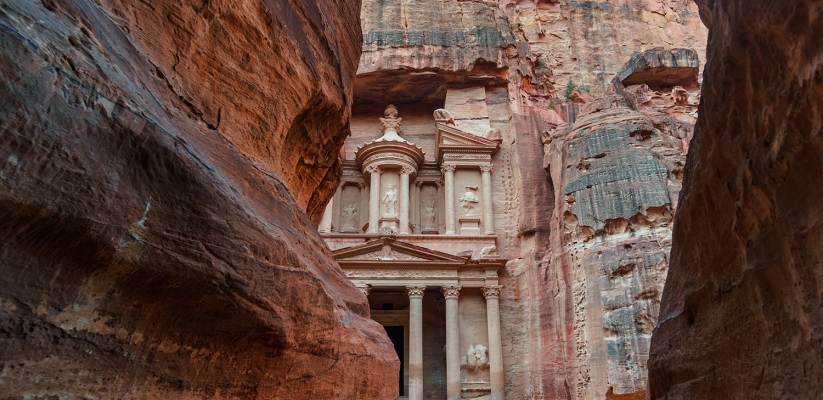 Tips For Your Visit To Petra
Visiting Petra has been at the top of my travel wishlist for years so it's no surprise that I made the most out of the one day spent at Petra. After a shaky start in a bad hotel, we arrived at Petra eager to explore and get mesmerized by all the gorgeous temples. It was one amazing day, with a lot of steps walked, many photos taken and memories that I'll cherish forever. Here are some things you should know if you plan to visit Petra for the first time.
0. Buy the Jordan Pass online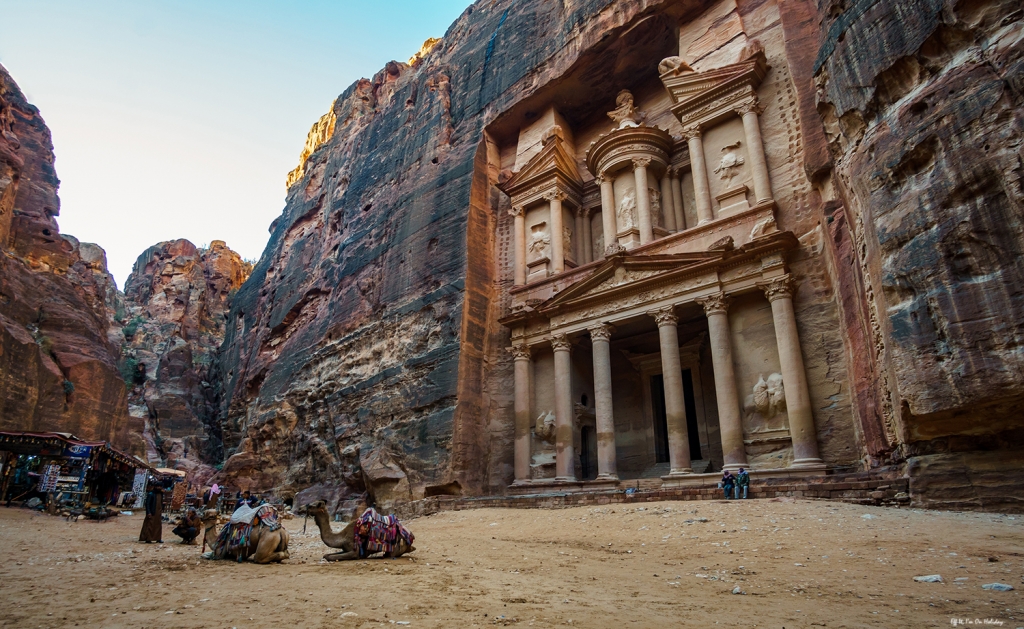 Okay, this one isn't just about Petra, but it's something everyone visiting Jordan should know about. The Jordan Pass is super useful and a good way to save money. It includes the visa fee, at least one day entry to Petra (depending on the package you choose) and a lot of other free entries or discounts across Jordan. The cheapest option is 70 JD or 99 USD, which is already less than paying separately for visa (40 JD) and Petra entry (50 JD). You should be aware that Petra by Night is not included, but you can buy tickets there, on the same day.
1. Go to Petra as early as you can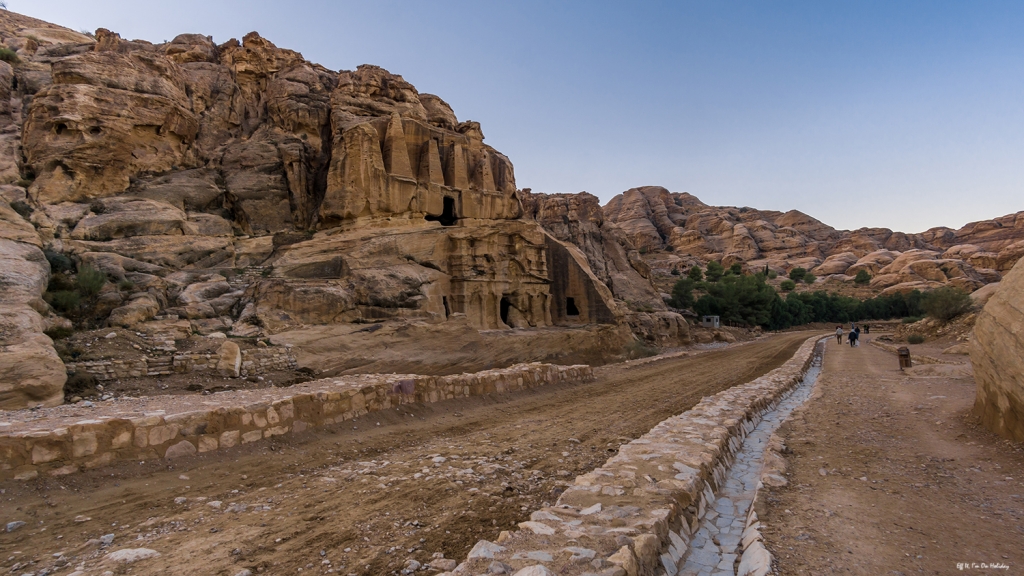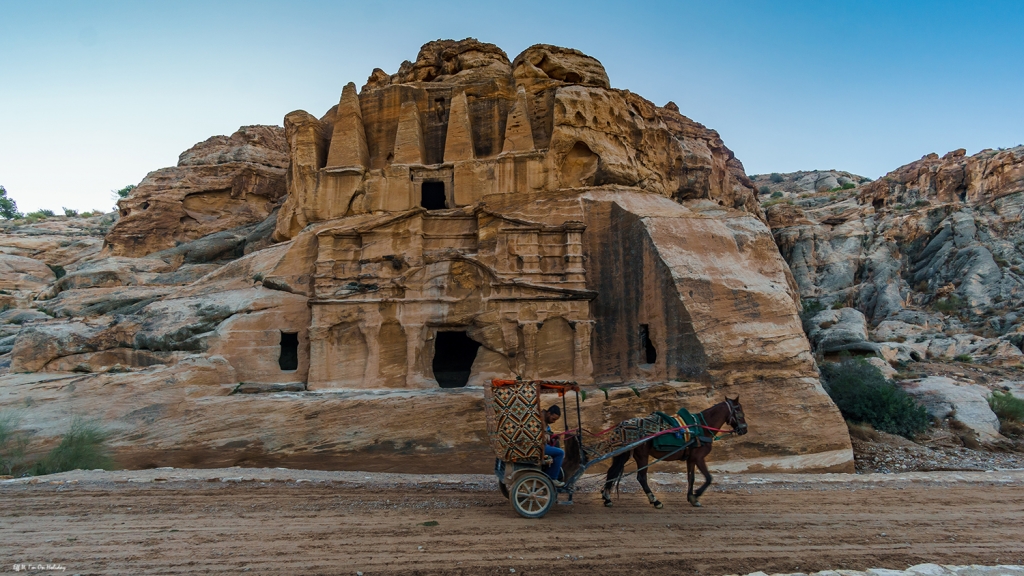 I know, I know, you're on holiday and the last thing you want to do is wake up at an ungodly hour. But you didn't go all the way to Jordan just to sleep on the day you visit their main attraction, especially since it's one of the New 7 Wonders of the world. Besides, in order to get some beautiful shots without hundreds of people around…better set that early alarm! We left the hotel at 6 AM sharp (yes, I know 😲) and we drove to the visitors center from the hotel. It was all worth it though, we had the Siq, that long narrow gorge that leads into the old city, all for ourselves. It was just us, the sun warming the top of the rocks….and the bedouins offering to take us on a different route for a modest amount. 🙈
2. Don't ride a donkey!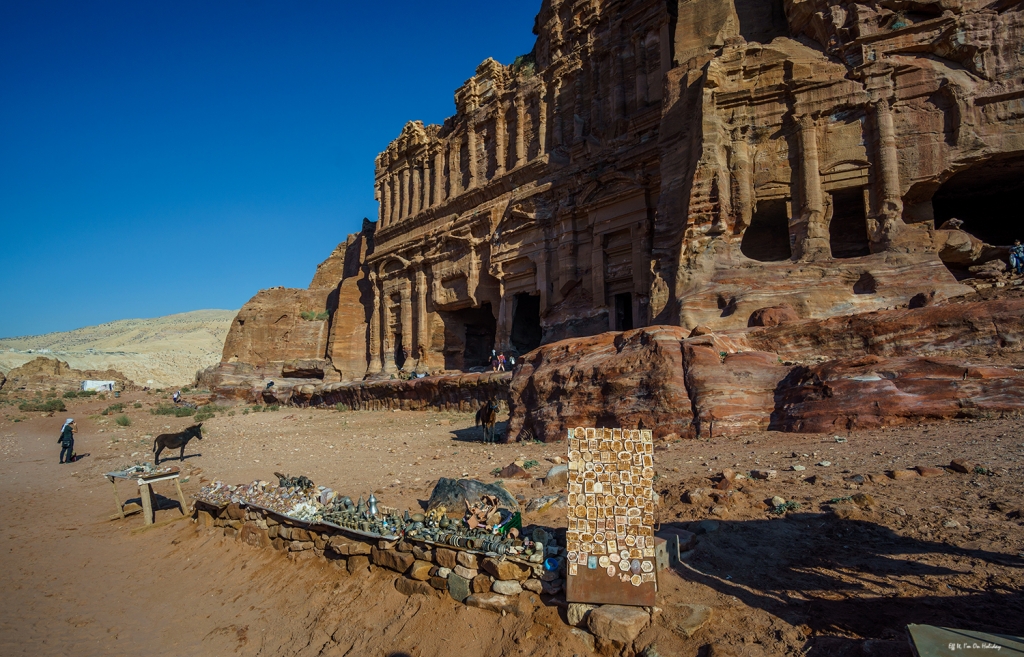 Yes, your feet will get tired, especially if you want to walk all the way to the Monastery (which you should, more on this below). But please please please, and I can't stress this enough, do not ride a donkey. They're not taken care of, they're way too skinny, often beaten with sticks and I've seen them struggling to carry people who weighed probably double the weight of the donkey. 😔 If you're feeling tired, why not stop at one of the many shops along the way for some refreshments and enjoy the view.
3. Take time to visit more than the Treasury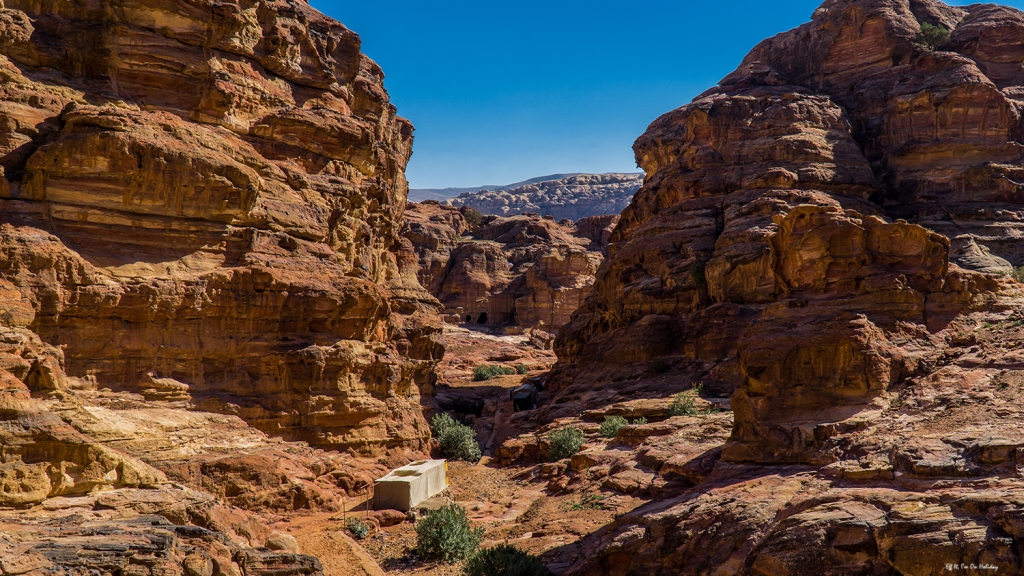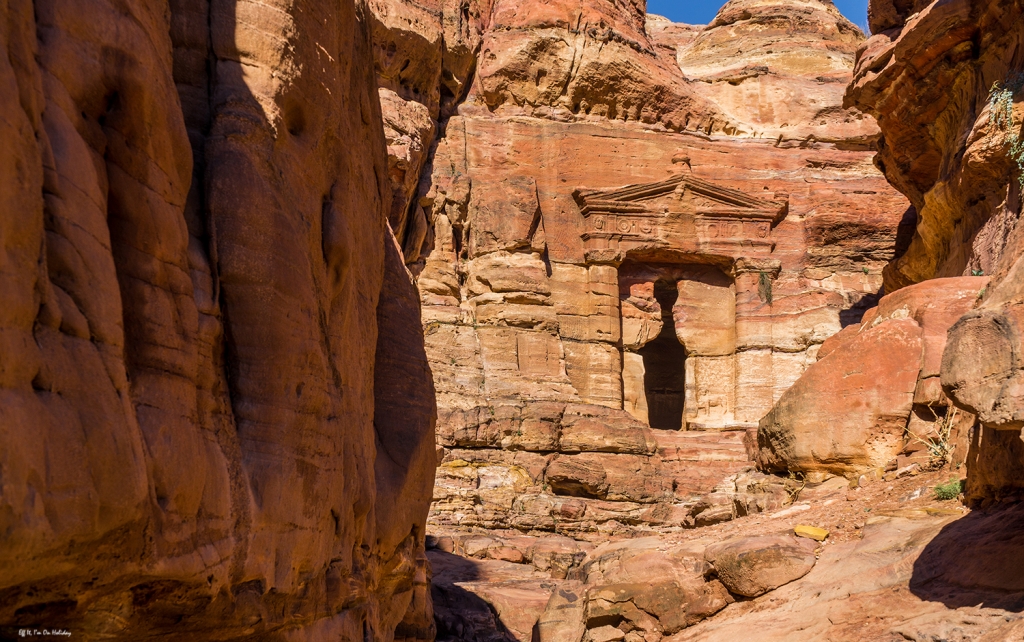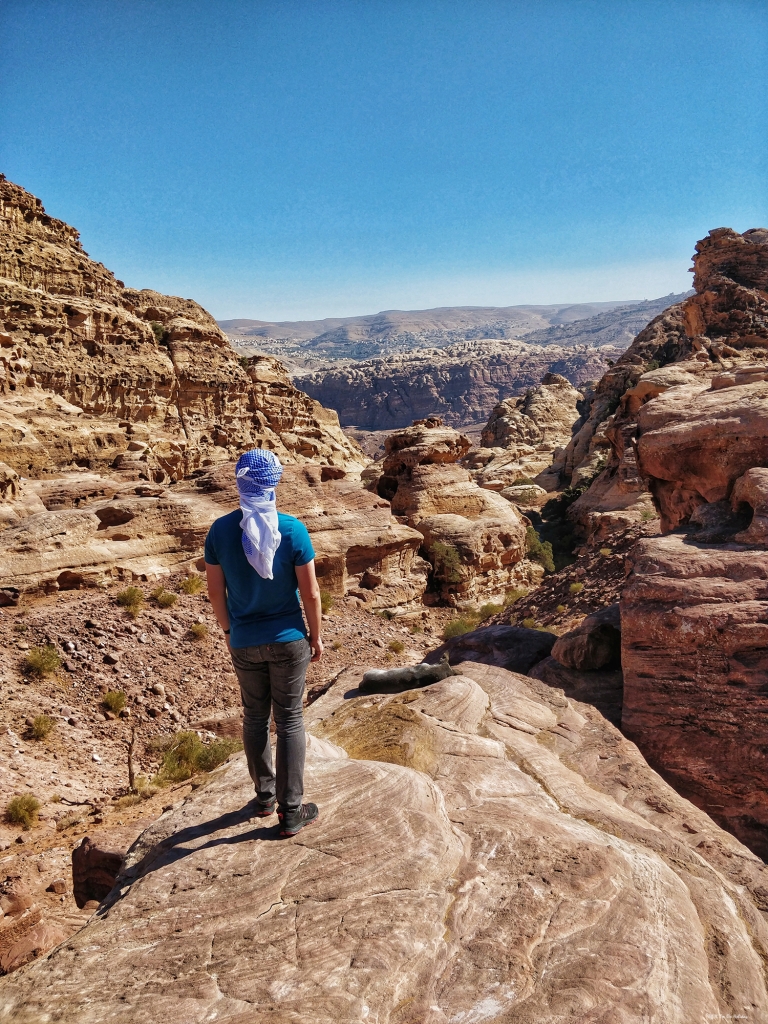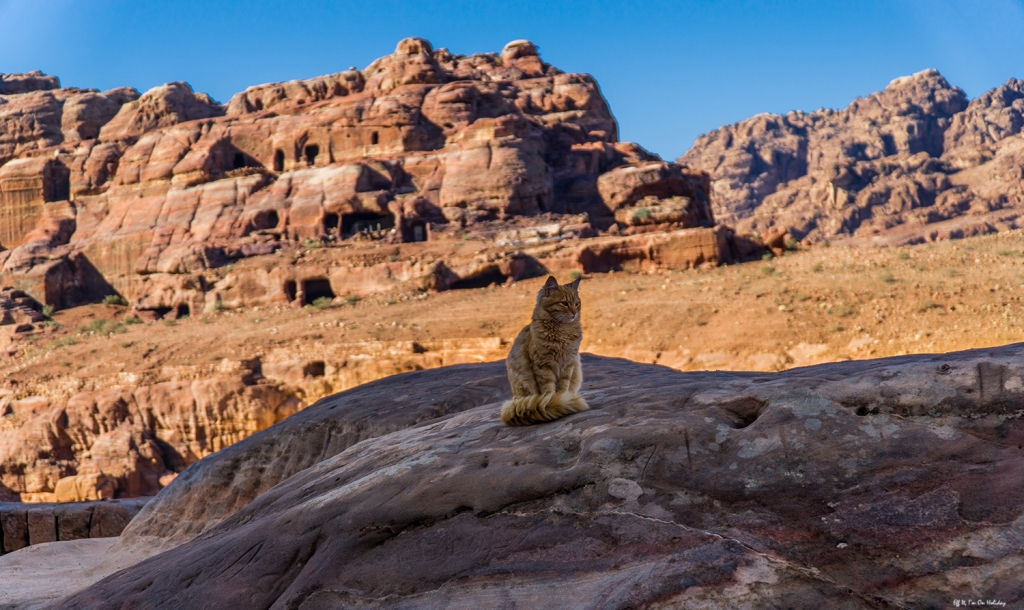 The Treasury is the iconic temple at the end of the Siq that many people associate with Petra but in reality it spans across an area of 264 square kilometers so you can spend days exploring it all. More impressive than the Treasury is the breathtaking Monastery and we hiked all the way to it, another reason for waking up so early. Along the way we saw beautiful temples, the Theater, fascinating tombs, and the ruins of a huge Byzantine Church. We walked a lot that day (my Fitbit showered me with medals for so many achievements in one day), but it was all worth it.
4. Choose your hotel wisely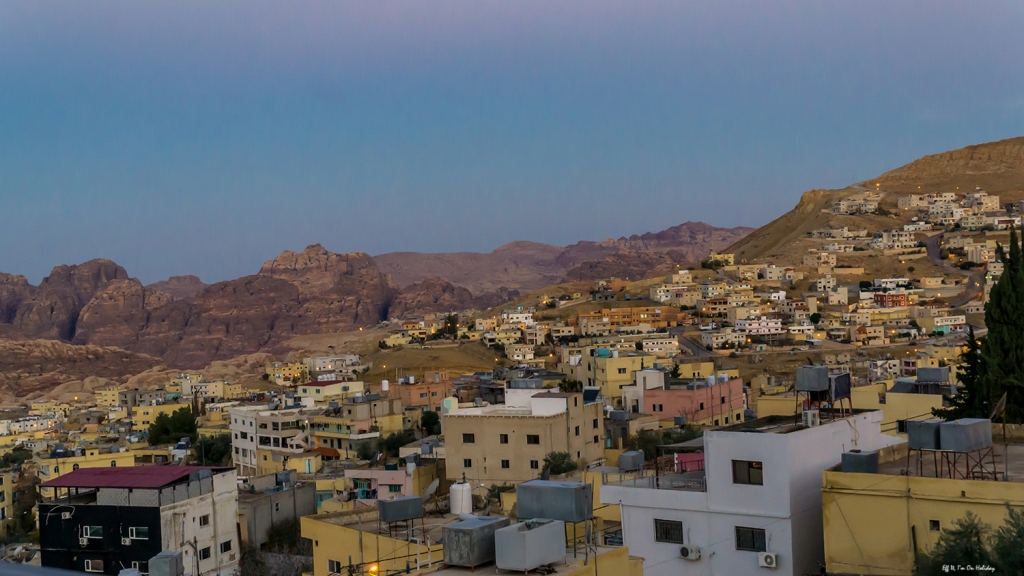 Wadi Musa is the city that grew around Petra and while planning our trip we were shocked to see we had two unfortunate options for accommodation: expensive or meh. We chose a hotel that seemed decent, but it was one of the worst hotels we've ever stayed at. Half of the floor we were on was unfinished (meaning it had no doors or windows), we had hot water for only 2 hours (very early) in the morning and 2 in the afternoon, the room was very cold and we had only one electrical outlet in the room….for four people. Needless to say, we didn't enjoy our time there, but the Petra experience was all worth it. If I were to go back, I'd rather spend more to have a decent room.
5. Don't feel bad if you skip Petra by Night
Petra by Night is a whole different experience, much more quiet and peaceful. You walk in darkness until you reach the Siq which is illuminated by candles, leading you to the magical Treasury, also illuminated only by candles. You are invited to sit down and serve a cup of tea, while a bedouin plays an old instrument and tells you the story of Petra. Unpopular opinion here: it was rather underwhelming. I couldn't hear anything the bedouin said and the Siq had flooded, with water coming all the way to the Treasury, which caused panic among people, the whole experience ended up being cut short and not as magical as I would have expected. It was a very wet trek back to the Visitors Center through the flooded gorge. I love the photographs I took with the Treasury lit up only by candles, but in the end, I'm not sure if it was worth it.
Is Petra on your wishlist? If not, it definitely should, you won't regret it. After all, they didn't make it one of the New 7 Wonders of the World for nothing 😉