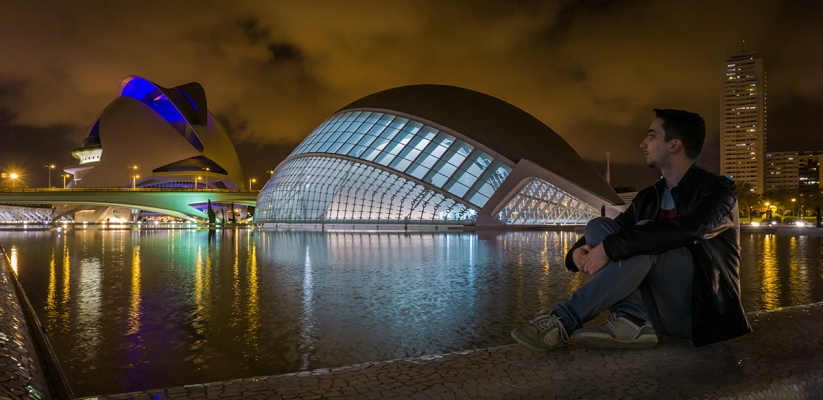 A Weekend In Valencia…With Kids
I recently spent a long weekend in Valencia, enjoying the sun and revisiting the city I hadn't seen in five years. I always love going back to Sp…..hold on!
Regular readers and the eagle eyed among you may have wondered about the "with kids" in the title. Even though it's been a while, no, I hadn't had kids since my last post (much to my grandma's disappointment), nor have I stolen any. Actually, after visiting Bologna and Milan last year, it was time for my annual trip with my grandma and my two cousins (aged 15 and 12 – so maybe not 'kids', but I refer to anyone at least 5 years younger than me as kids 😂).
So if you're planning a long weekend in Valencia (with or without kids), here's what I would recommend.
What to see in Valencia
City of Arts and Sciences…..or just L'Oceanogràfic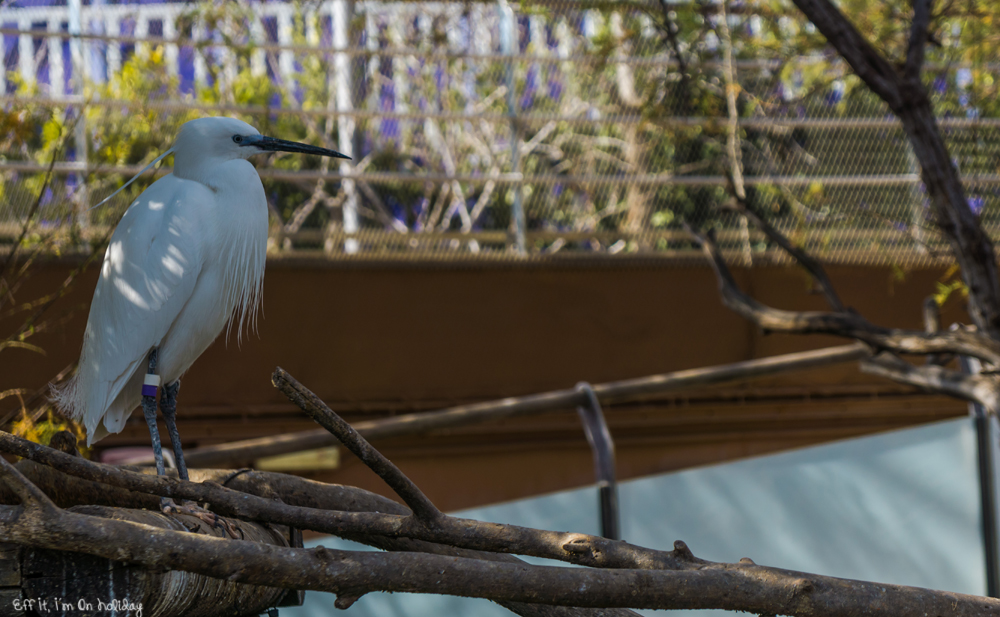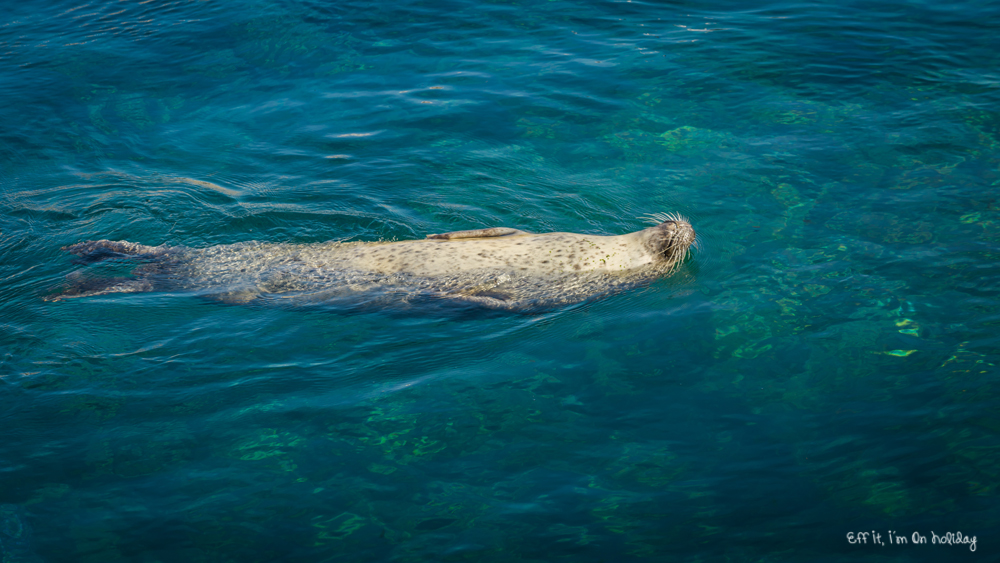 I've been to Valencia once before and for me, the Oceanografic was the best part from the City of Arts and Sciences, as I remember the Science Museum to be rather dull (there was a temporary superhero exhibition back then which justified the ticket price), and I'm not sure they would have enjoyed the Hemisferic (large IMAX theater), as they don't speak Spanish and understand little English. But they loved L'Oceanografic, we had fun watching all the seals (I just love them), penguins and birds, as well as going through the tunnels in the aquarium.
City of Arts and Sciences by night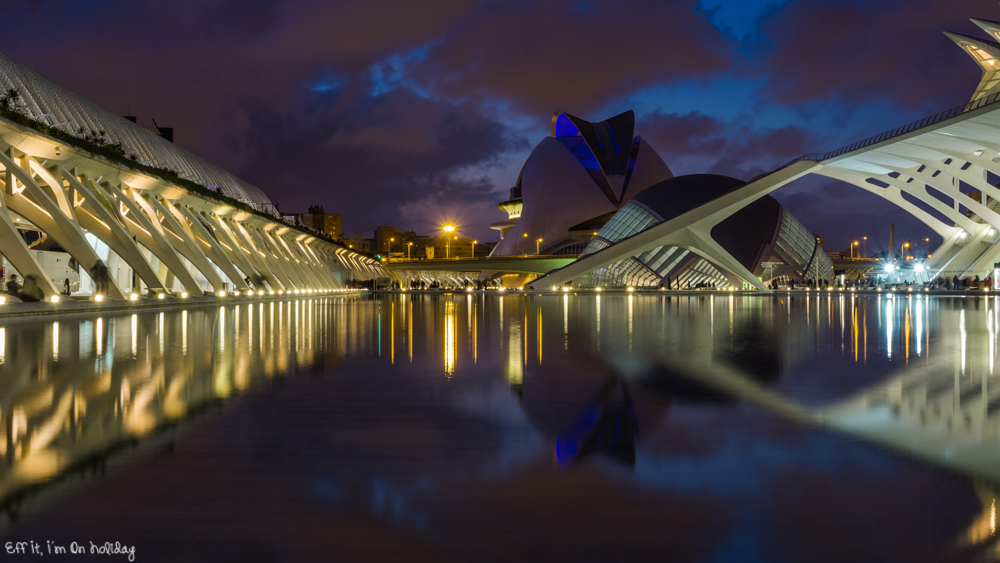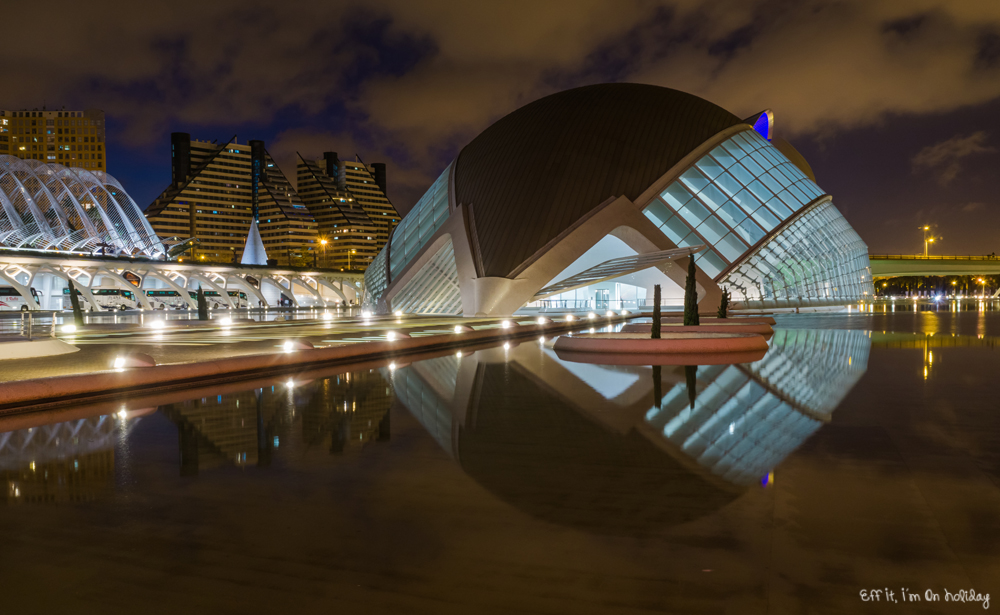 While they may look cool during the day, all those futuristic buildings look magical during the night and the kids were surely fascinated by the way the buildings reflected in water. We were also lucky to catch some fireworks, as it was the beginning of the Las Fallas festival.
Fallas Museum
Speaking of the Las Fallas festival, the museum houses the best sculptures saved from the fire over the years and most of them are truly impressive. Sadly, the museum was closed when we were in Valencia 🙁
Old Town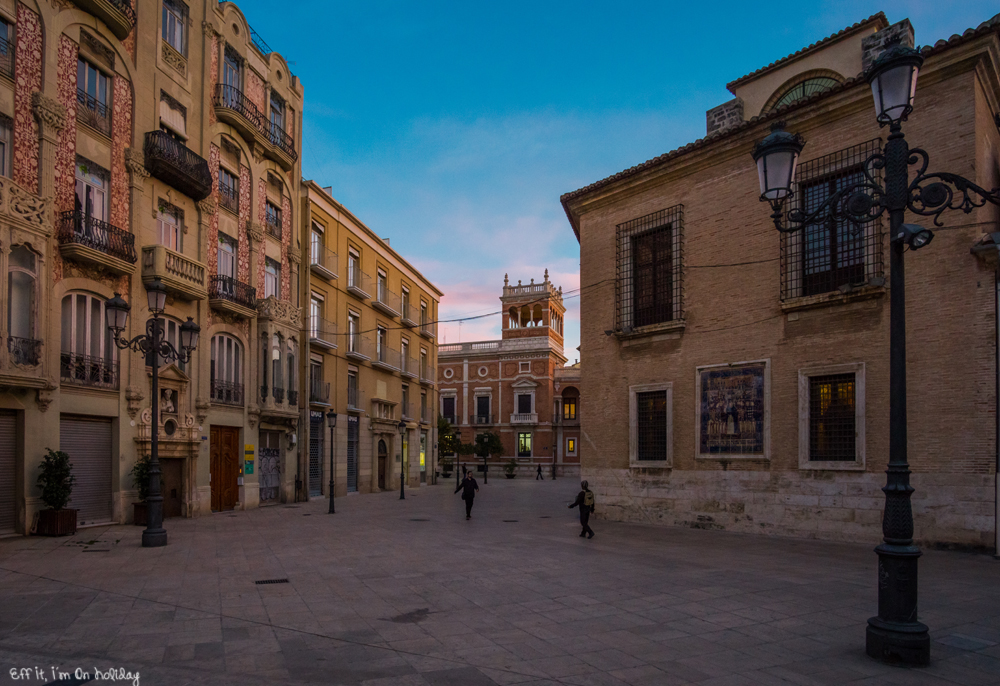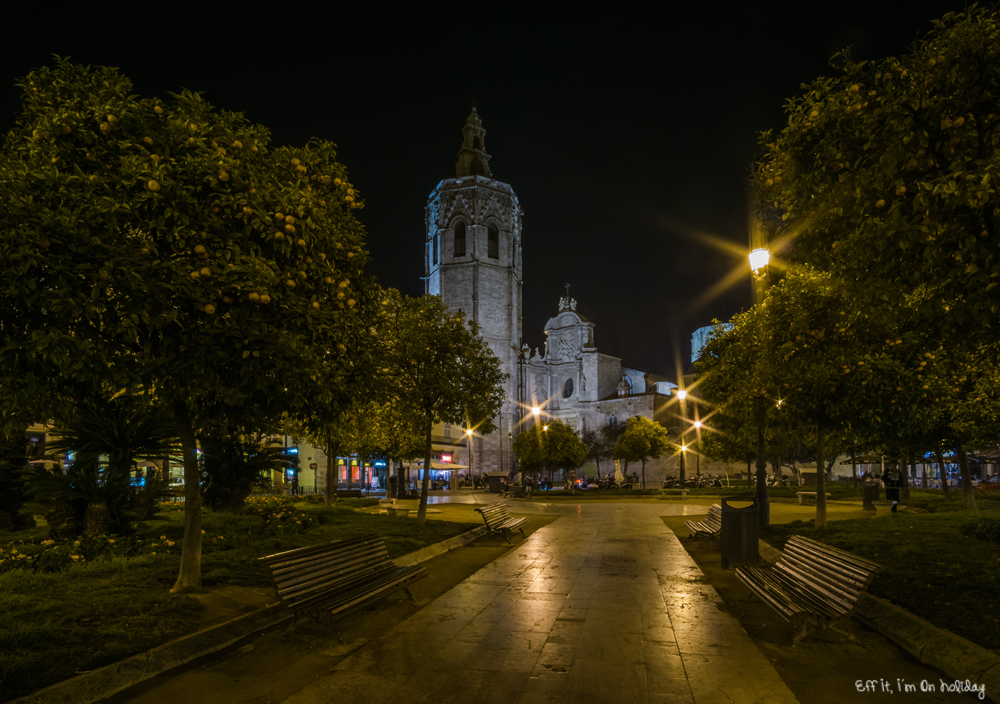 Ciutat Vella, or the Old Town, is my favorite part of Valencia, I love wandering on its streets and admiring the stunning architecture. I had planned a whole day to see the sights: Plaza del Ayuntamiento, Plaza de la Reina, the Cathedral and Miguelete with the 207 stairs to the best view over the city, Plaza de la Virgen, Torres de Serranos. I was worried the kids were going to be bored, but they loved all those beautiful buildings, climbing the top of the tower, checking out the many Ale-Hop shops (you'll recognize them as the ones with a large cow outside), finding street art all over town and stopping at one big candy shop.
Bioparc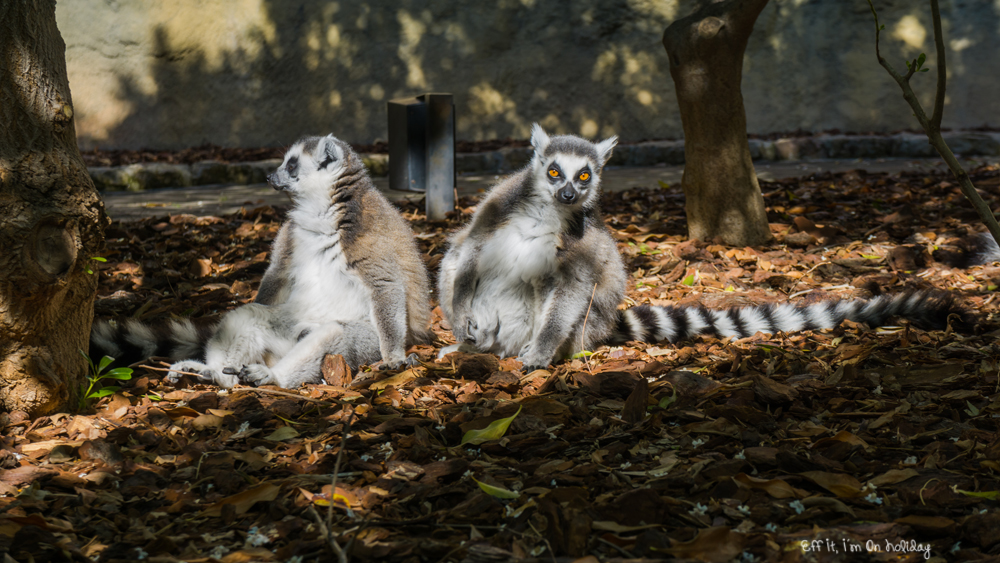 Bioparc is, without doubt, the best zoo I've ever seen and I always encourage people visiting Valencia to go. At times you can forget you're in a zoo and wonder when you got to Africa. You can see lemurs up close, marvel at the beauty of giraffes and elephants, and watch zebras being silly (there was one that reminded me of Marty from Madagascar). Slightly cheaper than L'Oceanografic, but worth every cent. Not only did the kids love it, they also said it's better than L'Oceanografic because they can take better photos, as there's no window bothering them. I guess Snapchat doesn't have a remove window glare filter? *not sure how Snapchat works* Here's a tip: make sure you have some coins with you, for €1.05 kids can create their own custom Bioparc coins with animals from the zoo.
The beach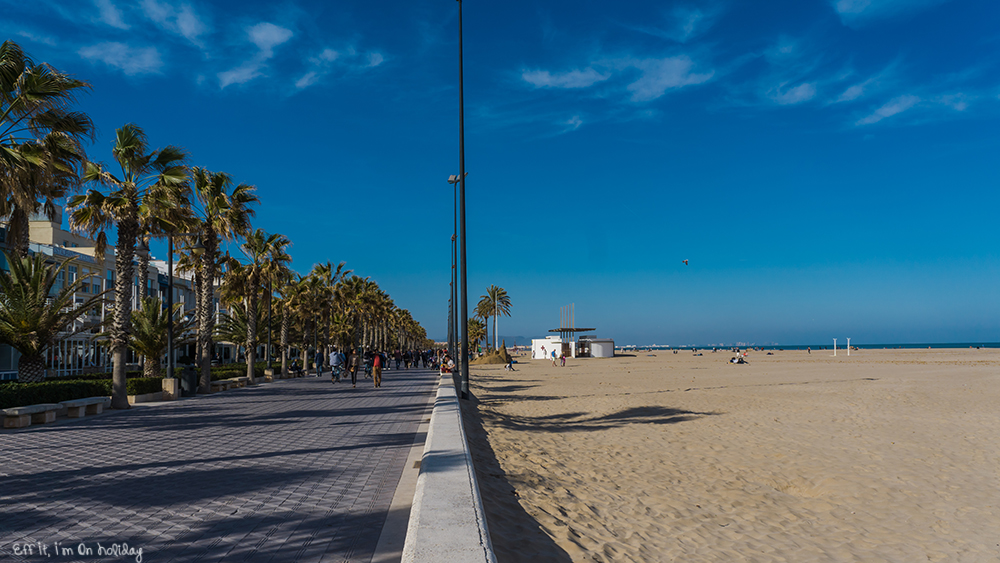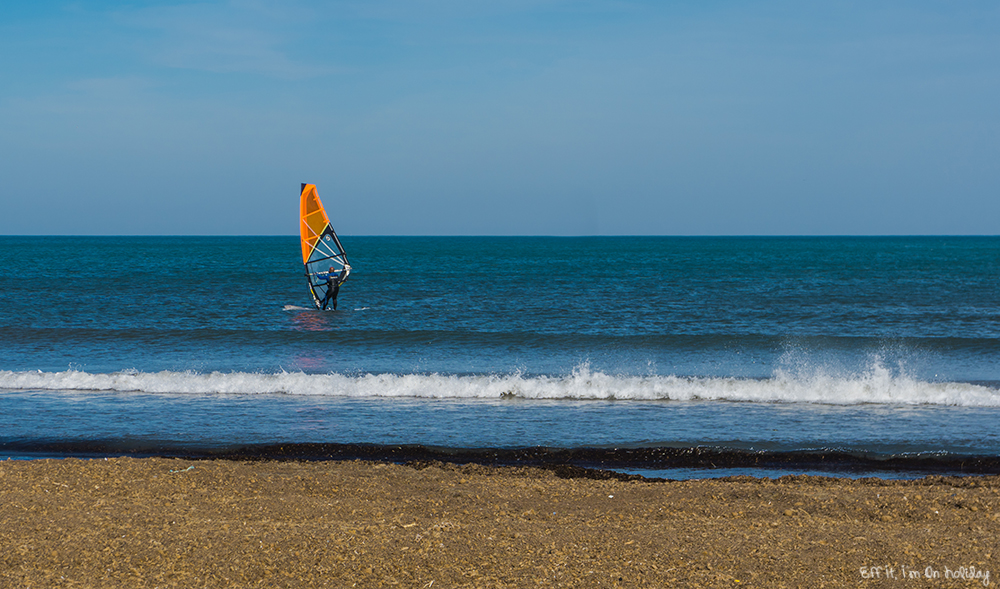 If it's a sunny day, it's worth checking out the beautiful beach of Valencia, if only to just sit there and enjoy the sea. We visited at the end of February, so not warm enough for a bath, although the kids loved seeing the Mediterranean Sea for the first time and marvel at how long the beach is.
Where to stay in Valencia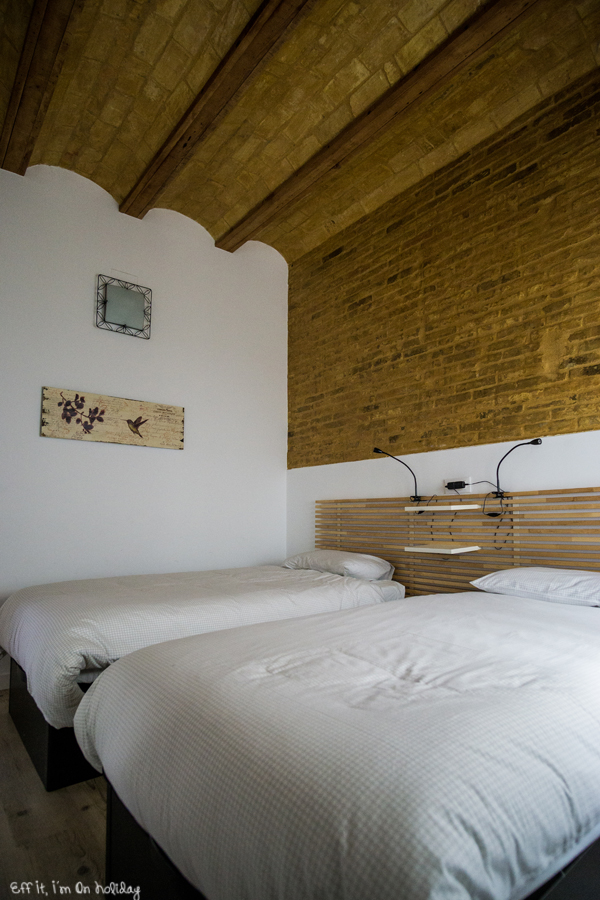 We've stayed in a lovely Airbnb apartment which turned out to be the perfect choice. It had two rooms (one with a double bed, one with twin beds), the location was excellent (close to the city center and supermarkets, without being in a noisy street) and, most importantly, it had great wifi!
When it comes to accommodation in Valencia, I think you have two options: stay in (or near) the city center, or stay close to the City of Arts and Sciences. It depends on what you are interested in, but having done both, I prefer staying closer to the city center, because I have only been to the City of Arts and Sciences once, while the rest of the time I spent wandering on the labyrinth-like streets of the old town. But if you're planning on going to the City of Arts and Sciences more days, it's worth staying closer, since it doesn't have a metro line yet (they're building one now).
Where to eat in Valencia
We didn't choose fancy restaurants, but there were a few places that I loved. I found it difficult to stick to an eating schedule with kids, they may not want to eat at the place you've chosen or they're not hungry when the restaurant is open (some restaurants close for a few hours at noon). Here's where we went.
Neco Buffet – Mediterranean food (including paella!) at a very reasonable price (€13 on weekends and €10.5 during the week). The kids loved it because they got to choose whatever they wanted and eat how much they wanted. You can choose between a lot of different dishes and desserts. And I loved it because they have sangria 😉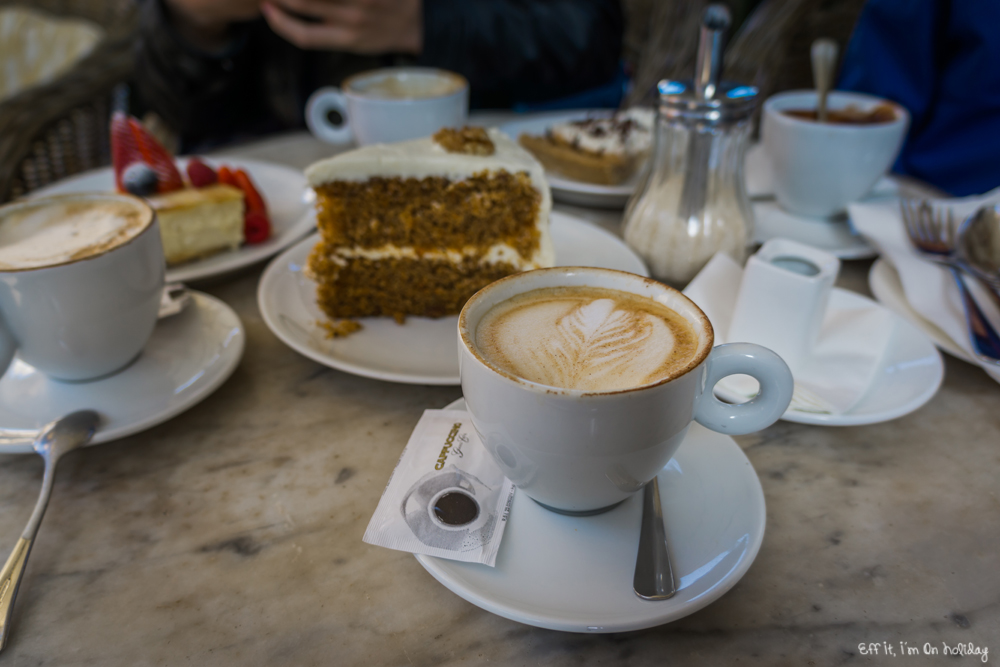 Cappuccino Grand Café – Supposedly the best coffee in Valencia! It was true that their cappuccinos were great, while the kids enjoyed some hot chocolate and delicious cakes. Of course, this came with a high price tag (especially since it's right in the city center), much higher than if you were to drink a cafe con leche in a small bakery.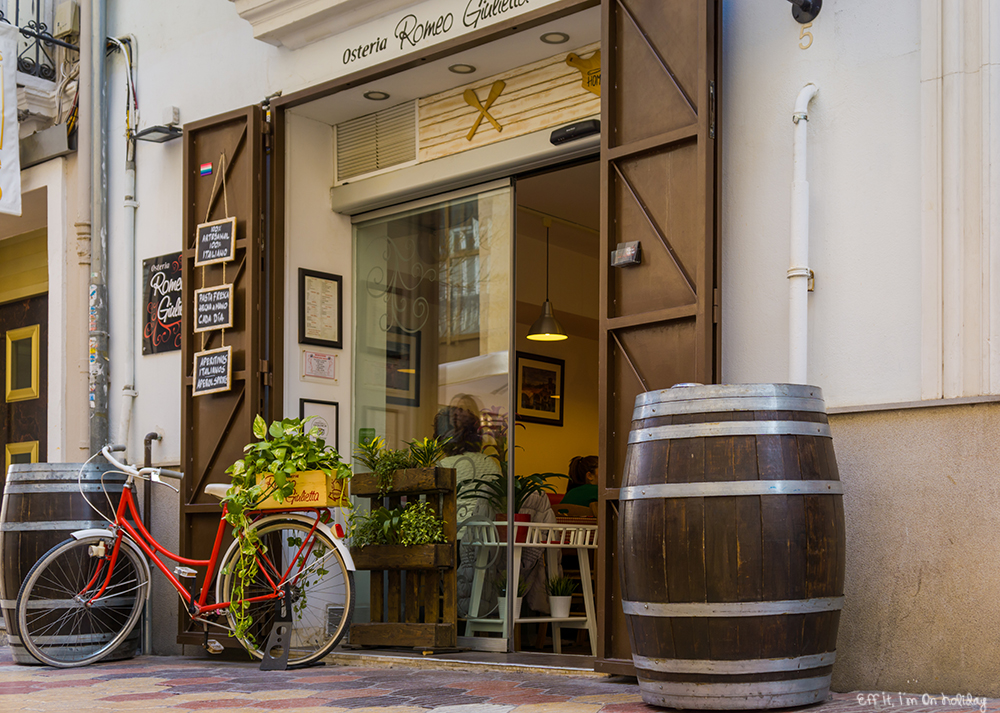 Osteria Romeo Giulietta – you guys know I usually try to eat local foods when I travel and the idea of an Italian restaurant in Spain makes me go….urgh. We stopped here because the restaurant where I wanted to eat was closed at that time and my cousin wanted to eat pasta. We had lunch outside and the food was indeed very good and I had a glass of cava, to make the meal more Spanishy. 😛
Would you visit Valencia with kids?