This Is Why You Need To Visit Portugal In 2017
I close my eyes and I can perfectly hear the ocean hitting the dramatic cliffs. The sound of the historical tram on narrow alleys. The warm sun on my face as I sip a glass of port wine. This is Portugal, a destination so dear to my heart that I try to go back every time I can. It's also a destination that you'll want to visit this year, as more people are finding about it. Its capital was named the 7th best destination in Europe, but as you can see, the first six are well known cities which draw in millions of tourists each year, so if that's not your cup of tea, then Portugal is your best bet. Here's why I think you need to visit Portugal in 2017.
1. It's affordable and quiet
Every time I've visited Portugal, I didn't have the same suffocating feeling I get when I'm in a crowded Louvre or a noisy La Rambla. While Portugal gets their fair share of tourists as well, you can still find places that are all to yourself. It's also the most affordable country in Western Europe, although I have noticed a significant increase in accommodation prices since I visited the first time, almost six years ago, so you should visit before more people find out about it. With low cost airlines connecting Lisbon, Porto and Faro to the rest of Europe, getting in has never been easier.
2. The cities are nice, but the small towns are super charming
Even though some of my friends don't share the same opinion, Lisbon is one of my favorite cities. I don't always have the best memory, but I can picture perfectly my first day in the Portuguese capital. From admiring the city in the morning at the Sao Jorge Castle and taking pictures of all the peacocks, to watching the sunset by the Tagus river. With plenty to see and do, it's impossible to get bored in Lisbon.
However, Portugal's true charm lies in the smaller towns, that don't get as many visitors. You can take a moliceiro ride (Portuguese gondola) in Aveiro, see the oldest university in the country in Coimbra, or eat delicious fish in Alcacer do Sal. Whichever city you choose, you're guaranteed to find picturesque alleys where you can stroll at your own pace.
3. The beaches in Portugal are the most beautiful in Europe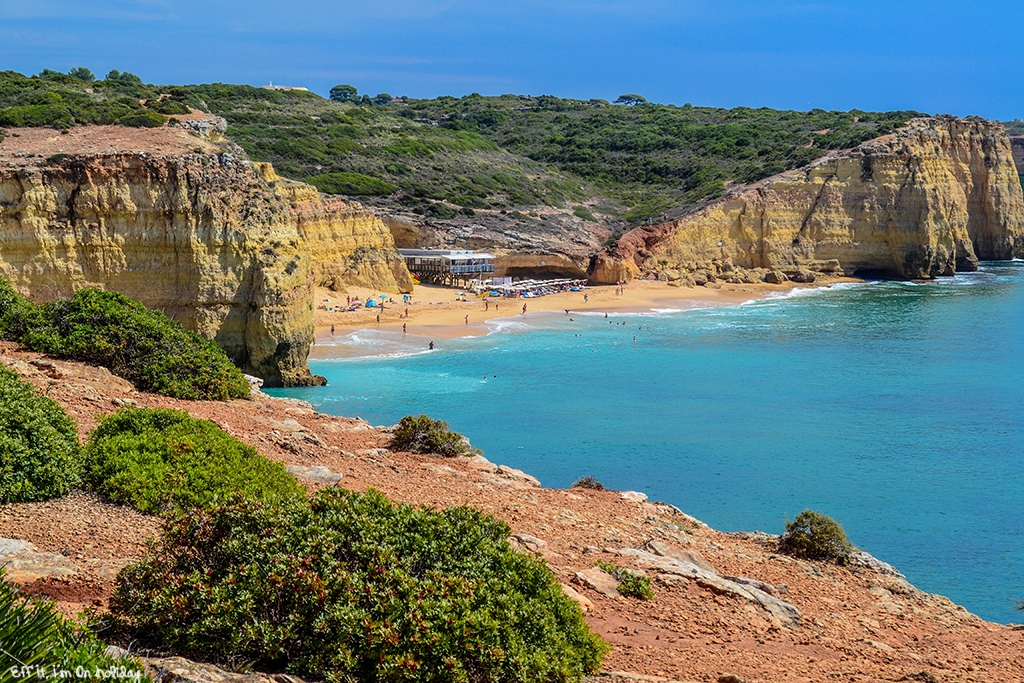 As president Trump might say, Portugal has the best beaches, tremendous beaches, they're unbelievable, everyone agrees! The sun is so lovely, it won't turn you orange. And the waves are yuge! All jokes aside, I don't know anyone who has been to the stunning Algarve coastal region and didn't come back completely in love with what they saw. But don't take my word for it, read about five of the best beaches in Algarve. Admittedly that's still my word, but…. at least there are more nice pictures?
4. You'll love the food and wine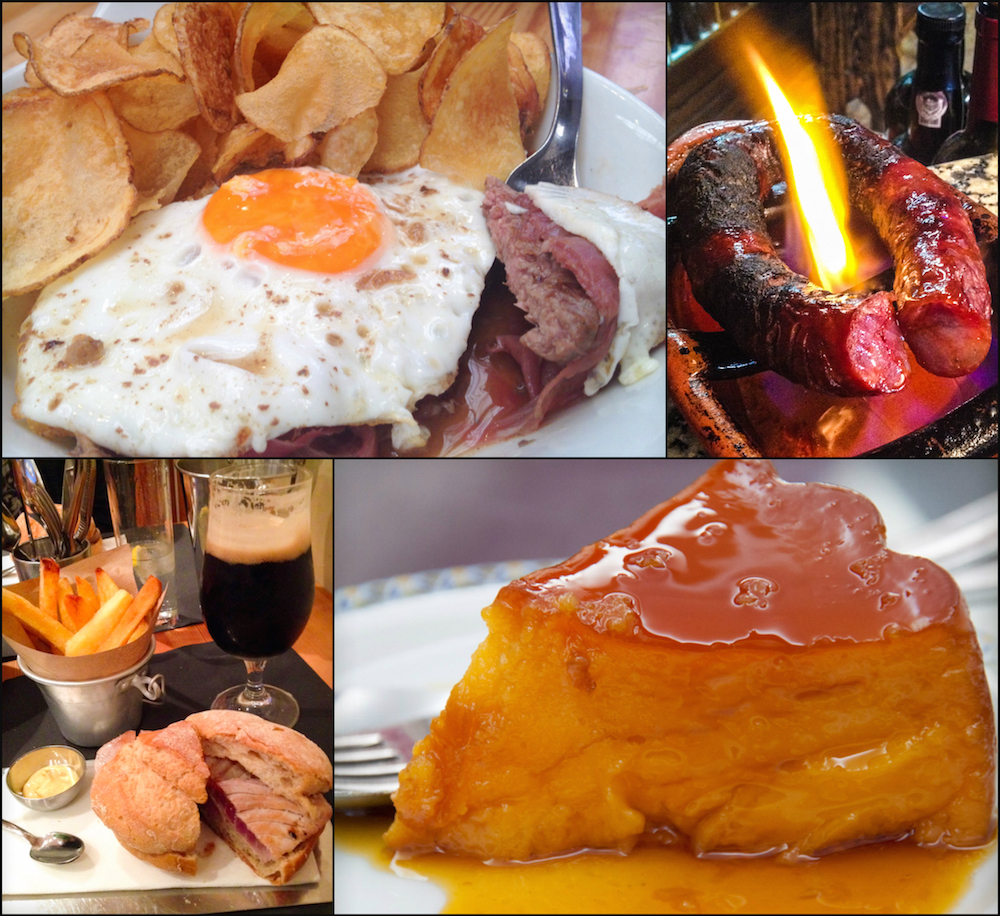 Portuguese food is so delicious that we've even had a whole interview with a Portuguese blogger about her favorite dishes. It's impossible not to love pasteis de nata, their famous custard tarts, I'm always excited when I find them in bakeries from other countries. If there's one Portuguese dish I look for whenever I visit it has to be carne de porco a alentejana (pork with clams), which is funny because at home, I'm not a big pork fan. This should tell you just how good the dish is 😉
I remember the first time I tried port wine in Porto at a port cellar tour, the flavor lingered long after the tour was over and that's all I drank for the rest of the trip (besides water, duh). I totally considered going on the tour again, just for the free wine tasting. Other than that, I loved the Portuguese vinho verde (green wine), it's perfect for a hot summer day.
5. They have cool festivals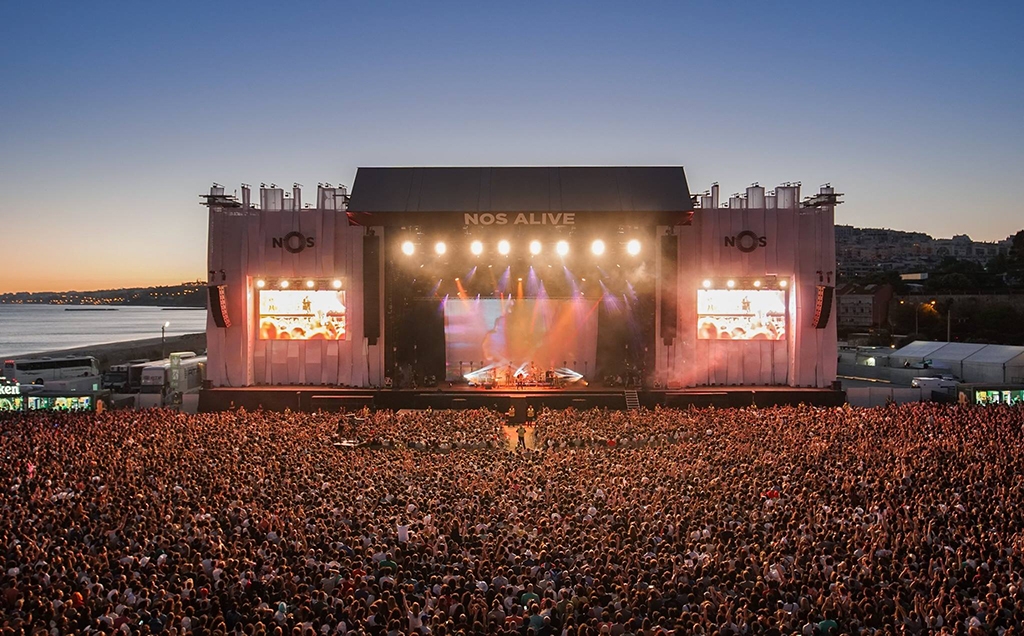 If you're like me and you enjoy combining your love of travel with your love of concerts, you'll be happy to hear that Portugal has some cool festivals in summer. Starting with Nos Primavera Sound in Porto and Super Bock, Super Rock in Lisbon and ending with Nos Alive, which I actually attended some years ago (by accident, to be honest), it was a lot of fun. Year after year they bring a lot of great bands and I'm always jealous I can't go every time.
Whichever path you choose, Portugal will not disappoint you and you'll come home with nothing but happy memories and hundreds of photos. So….what are you waiting for?
Are you planning on visiting Portugal in 2017?
PS: Both Paul and I will be traveling to Portugal this year, separately though. He will visit Lisbon and Sintra on a short trip, while I'll visit the Sao Miguel island in the Azores (after stopping a bit to see my dear Lisbon, of course!). Can't wait! 😀